Woohoo! The Ravensworth Shiraz Viognier 2017 is finally here. In no time at all this terrific wine has become one of the Canberra district's most sought after. If you're after an elegant, top-notch, cool-climate Shiraz, this is for you.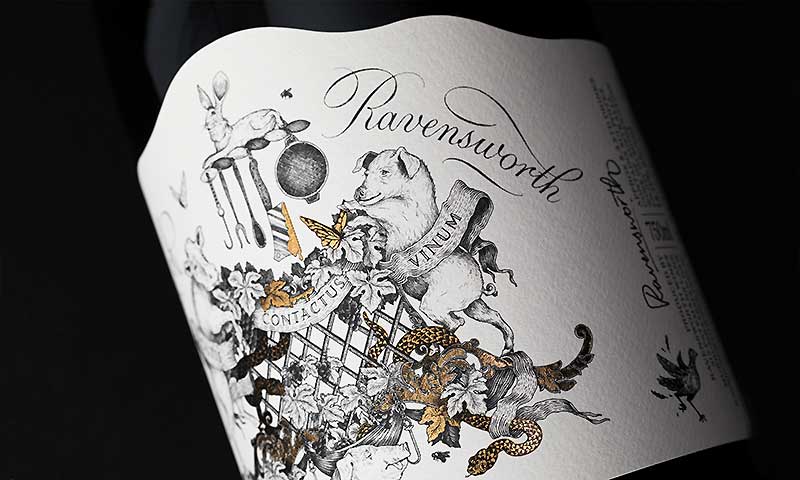 "Someone asked me the other day something to the tune of 'who are the next generation of producers who will truly create a legacy in Australian wine, not just those in the avant-garde creating waves now, but making wines and wine styles that will sustain and be part of the fabric of 'fine wine' culture in Australia's future'… I would put Ravensworth and Bryan Martin firmly in the list. No misses from him. Building a formidable argument to prestige." Mike Bennie, The Wine Front, May 2017.
"Clonakilla has long been regarded, rightly, as the leading winery in the Canberra region. But in the past few years, Bryan's Ravensworth wines – particularly his more adventurous bottlings – have garnered increasing critical praise, show success and consumer interest, especially among the sommelier wine-bar crowd." Max Allen, AFR article, May 2017.
Ravensworth was established in 2001 by the Martin family. It's a tiny affair about 30 minutes north of Canberra in Murrumbatemen, just around the corner from Clonakilla and Eden Road wineries. This area is chilly, well-suited to high quality, cool climate wines. The winemaker at Ravensworth is Bryan Martin, right-hand-man and assistant winemaker at none other than the iconic Clonakilla winery. Bryan's been at Clonikilla since 2004, but still manages to find time to make his own wonderful wines, also in the Clonakilla winery.
"Bryan's becoming a bit of a poster boy in his own right now. And quite right too. I don't think we can go wrong really. Bryan's been an extraordinarily great blessing to our business." Tim Kirk owner/winemaker of Clonakilla in Max Allen's AFR article, May 2017.
In style, Ravensworth wines tend to be a little softer, more youthful and approachable than Clonakilla.
"Not surprisingly, the Ravensworth style has a lot in common with Clonakilla - the wines are aromatic, light-to-medium-bodied, soft of tannin and modest in alcohol. They are beautiful, seductive wines that emphasise fragrance and texture," Huon Hooke.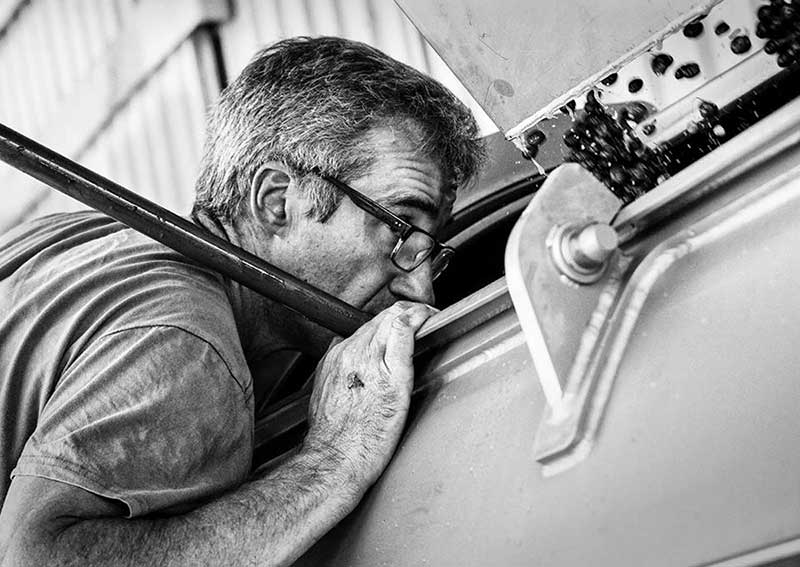 Bryan has wine science and viticulture degrees from Charles Sturt Uni and is also an ex-chef (hence the cool foodie labels). Food and cooking still play major roles in his life, as he explains: "I cook more than most people, and I'm always trying different things, new techniques. It's the same with winemaking. Drinkability is uppermost."

Ravensworth has received many accolades over the years, including top wine at the Canberra and Region Wine Show, champion wine at the NSW Small Winemakers Show and top wine at the 2012 Canberra International Riesling Challenge. Halliday rates the winery 5 stars and Bryan was nominated for Gourmet Traveller Winemaker of the Year in 2013.
Ravensworth makes a range of wines from their own estate-grown fruit, as well as several other wines with fruit from top growers in the Canberra, Tumbarumba, Hilltops and Gundagai districts.
The Ravensworth Shiraz Viognier blend is in the same vein as those from the famous northern Rhône appellation of Côte Rôtie. Here, a small addition of the perfumed white variety Viognier is included in their red wines, adding a touch of elegance, and subtle aromatic and floral characters.
---

Ravensworth Shiraz Viognier 2017
I had a chat to Bryan last week and he described the 2017 vintage as a typical cooler year (between the hot years of '16 and '18), which resulted in a medium-bodied wine, showing classic regional floral characters, as well as raspberry and spice. In what I can only describe as a heroic understatement, Bryan told me that he's happy with the way the wine has turned out.
The fruit was handpicked from 20-year-old vines in a "wild looking" 2.5 acre organic estate-vineyard. The Shiraz (95%) and Viognier (5%) were fermented together in a series of 1 tonne fermenters. Vessels of this size are tiny by winemaking standards, real small-batch stuff, and they allow everything to be done by hand. This allows a level of gentleness and attention to detail that you just don't get with larger tanks.
Naturally occurring yeasts were used for the ferment and none of the additions that many wineries traditionally rely on, were used (eg. Diammonium Phosphate to help feed hungry yeasts). Bryan's fastidiousness and his keeping the winery spotless, plays a great role in minimising potential problems. After ferment, the wine was left soaking 'on skins' for 3-4 weeks, to ensure optimal extraction of colour, flavour and tannin. The soggy grapes and skins were then pressed, but gently enough to ensure the seeds were not crushed - a potential source of bitterness in wines. The wine was then transferred to barrels (ex-Clonakilla), the first 12 months of which was in puncheon (500L) some new and some old. The second 12 months were in new, but very big (2,000L) foudres with the overall aim to not impart too much oak influence. This is the first year with extra maturation, hence the delay since the last release, and the wine seems to have benefitted greatly from it. The wine is bottled straight from barrel, with minimal sulphuring and no filtering or fining.
While this 'less is more' approach, with as little intervention as possible, might seem simple, as is often the case, it's only the best winemakers who make it seem so.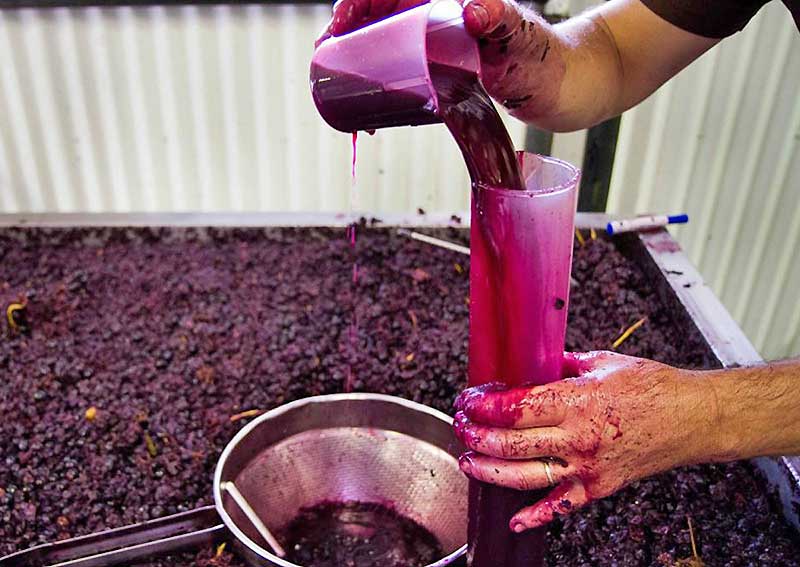 The wine itself shows bright, clean acidity, with beautiful regional floral characters, as well as a line of spice and red fruit/raspberry aromas and flavours. It's quite savoury from its 2-year maturation in barrel, yet retains a beautiful fine texture. Compared to 2016, the 2017 is finer and less opulent. It's a delicious wine showing great finesse and elegance.
"Darker and a deeper concentration with a spice driven aroma, less floral than the 2015 (another cooler year) but still very fragrant with those exotic herbs and red fruit flavours. I really like the palate here, so silky and smooth and it builds all the time. This will definitely cellar well for around the 10 year mark but onwards if you like them old and crusty." Winemaker's notes.
No critics' reviews yet. But with a limited release wine of this quality, when the glowing reviews (and they will be) are published, this will have sold out. And I think given the limit on supply, with the small size of the vineyard (2.5 acres), I'd say that's going to happen pretty quickly.
Do I need to mention it's less than half the price of the Clonakilla Shiraz Viognier? Be quick.
I can offer it for $41 a bottle (very limited – first in best dressed). Click here to order