Did you know it's World Malbec Day on the 17th April? Malbec might be familiar to most as one of the six red grapes used in red Bordeaux blends - the other five being Cabernet Sauvignon, Merlot, Cabernet Franc, Petit Verdot and rarely Carmenere. Grown in the right place, Malbec is capable of making some great wine in its own right.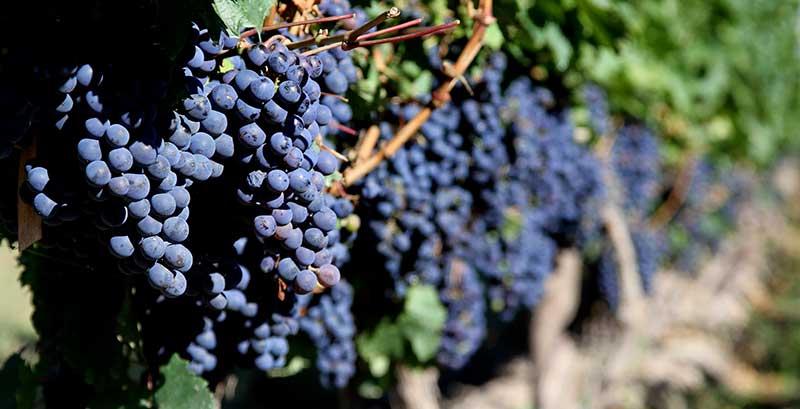 The traditional home of Malbec is Cahors in France, one of the country's oldest vineyard areas and part of the larger South West wine region. Appellation rules allow red wine only, requiring a minimum of 70% Malbec, or Cot as it's known locally, the remainder being either Merlot or Tannat.
Cahors sits to the southeast of Bordeaux and was traditionally known for its dark, concentrated and tannic wines, that in years gone by were said to be judiciously used by the Bordelaise to give a little more oomph to their wines. By the early 19th century the 'black wine' of Cahors enjoyed somewhat of a reputation. But dramatic frosts in 1956 wiped out an incredible 99% of vineyards from which its taken many decades to recover. More recently Cahors seems to be enjoying a bit of a renaissance as people re-discover this fantastic gastronomic region, famous for duck and some of the best truffles in France.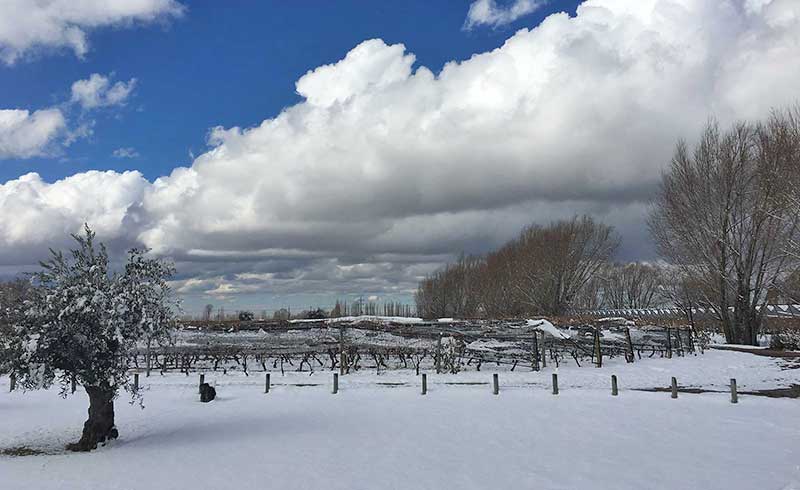 Mendoza, Agentina has some of the highest altitude vineyards in the world.
These days, with over 75% of the world's plantings, it's Argentina that's synonymous with Malbec and credited with its global reinvigoration and popularity. Mendoza is the country's most important region accounting for around 75% of production as well as having some of the world's highest vineyards. Introduced in 1852, Malbec is the signature variety of Argentina, which as The Oxford Companion to Wine observes, "seems more at home in Argentina than in its Cahors homeland." Argentine Malbec tends to be more fruit forward, richer and softer than Cahors, exhibiting flavours of blackberry, plum and black cherry.
And while plantings of Malbec are very limited in Australia, it's still possible to find a few excellent examples, most notably from Langhorne Creek in SA.
I've picked one from each country - all delicious.
---

Clos la Coutale Cahors Malbec 2015
Founded in 1895, Clos la Coutale is one of the oldest domaines in Cahors with records dating back prior to the French revolution. Philippe Bernède is the 6th generation of his family to make wine at the 60ha estate, whose vineyards lie on the gentle alluvial slopes that rise up from the Lot River.
"For at least two decades, the Clos la Coutale's wine has been unmistakable in flavour personality and offered terrific value" David Schildknecht, The Wine Advocate.
The wine is imported into the US by wine guru Kermit Lynch which itself is a huge endorsement. "In the lunchroom of our Berkeley retail shop, two shelves line the wall next to our kitchen table. On these shelves stand the best, most memorable wines ever tasted on these premises. Names like Jayer, Coche-Dury, Tempier, and Domaine de la Romanée-Conti jump out, and vintages date back to the '50s and '60s. Upon closer inspection of our "Wall of Fame,"certain "unexpected" bottles appear: a 1985 Côtes du Rhône Cuvée Sélectionée par Kermit Lynch, a 1961 Savennières from Château d'Epiré, and tasted just a few years ago, a 1959 Cahors from Clos la Coutale. The presence of Clos la Coutale amongst the titans of Burgundy is a testament to the phenomenal quality this domaine has offered us for now more than three decades".
Past vintages of the wine have been named in Wine Spectator's Top 100 (2009) and Wine Enthusiasts Top 100 BestBuys (2014).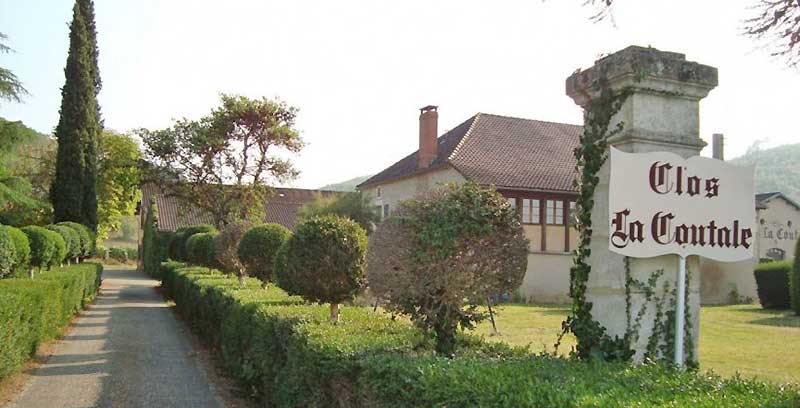 The wine is a blend of 80% Malbec and 20% Merlot, although sometimes there's also a touch of Tannat. Various parcels of fruit from the vineyard were fermented separately in stainless steel, after which they were blended together and spent 12 months in 'foudre' which are larger than typical oak barrels.
No reviews from critics yet, but it was awarded a Concourd general Agricole 2017 Medaille d'Or (gold medal)
What I like about this wine is its approachability, more so than most Cahors. Lifted black, almost jubey fruit and fine, soft tannins offer a contrast to the traditional 'black wine' monicker. It's dry, full flavoured and structured, and also has a savoury element - still Cahors - but a much smoother take.
Great value drinking.
I can offer it for $25 a bottle. Click here to order
---

Bleasdale Generations Malbec 2015
Australian plantings of Malbec are minuscule at around 360ha - by comparison Shiraz accounts for around 40,000ha. But as James Halliday notes "grown in the right places and handled the right way, beautiful wines can be made". And the best of those places is historic Langhorne Creek in SA, one of Australia's most undervalued regions.
Located about an hours drive southeast of Adelaide, Langhorne Creek's key climatic attributes are its proximity to The Southern Ocean and Lake Alexandrina, both of which serve to cool the otherwise warm conditions. The results are perfect ripening conditions with warm days and cool nights.
These conditions give Langhorne Malbec mid palate-weight and ripeness, while retaining classic cool climate aromatics of violet and roses. It's this combination that's seen Langhorne Creek recognised as the premier Malbec region in Australia.
Founded in 1850, Bleasdale was the first winery established in Langhorne Creek and after 165 years of continuous winemaking it's still the region's best. Until the 1960s the heritage listed winery focussed on fortifieds, but in a telling move, their first table wine, produced in 1961, was a Malbec. The estate is still run by direct descendants of the Potts family, their range of over 30 wines now includes red, white, sparkling and fortified.
Winemaker Paul Hotker is a bit of a superstar, albeit a modest one. His wines have won too many awards, trophies and gold medals for me to list. And his talents have been recognised as Winemaker of the Year 2018 by James Halliday, whose current edition of The Wine Companion features 16 of Bleasdale's wines, 11 of which received 95 points or above! Halliday describes Hotker as "the master of Malbec in Australia."
Click the video below to hear James Halliday explain why Paul Hotker won his award.
Fruit for the wine was sourced from 2 estate vineyard blocks and 1 specialist grower. The grapes were de-stemmed, with 20% left as whole berries, and left for a 2 day pre-ferment soak. After ferment 12% of the wine spent 12 months in new oak, the balance in seasoned French oak puncheons. It was bottled without filtration under screwcap at 14% alcohol.
Top Gold Rutherglen Wine Show 2016
Gold Medal Langhorne Creek Wine Show 2017
Silver Medal Royal Queensland Wine Show 2017
Silver Medal Royal Queensland Wine Show 2016
"This is a powerful wine with layered plum and blackberry fruits, the tannins firmer than is normal for Langhorne Creek. To 2035." 95 points, James Halliday Wine Companion 2018. No surprise that it also received a Special Value Rating.
"You have to be impressed. The balance, the softness, the depth of fruit, the finesse of the finish. It takes each step logically and as a complement to the one prior. Dark berries, some mineral, some leather, some saltbush. A teensy bit of cedary/toasty oak. Every inch feels massaged and ready to perform." 94 points, Campbell Mattinson, The Wine Front.
Best Malbec region in Australia, best Malbec winemaker in Australia. Go for it.
I can offer it for $27 a bottle. Click here to order
Anyone heading to that part of the country, 4th May 2018 is the Langhorne Creek Wine show and lunch.
---

Riccitelli Wines Hey Malbec! 2016
Matias Riccitelli is an exciting young producer in the region of Lujan de Cuyo, within Mendoza, the region of Argentina that put Malbec back on the world map. Lujan de Cuyo (and Maipo) are referred to as the "primera zone", the premium winemaking area of Argentina.
Matias was born and bred in Argentina and is a mixture of skilled, traditional winemaker and dynamic, contemporary hipster. After studying winemaking he became winemaker at the French owned Fabre Montmayou (Mendoza), one of Argentina's most prestigious wineries. Matias' father Jorge Riccitelli is also a renowned winemaker, working at Bodega Norton (Mendoza) and was the first latin American to be awarded Winemaker of the Year (in 2012) by prestigious US magazine Wine Enthusiast. Not to be outdone, Matias was awarded'Young Winemaker of the Year' by Tim Atkin MW in 2016.
Since 2009, Matias has been doing his own thing, his winery in Las Compuertas is located at an incredible 1,100M above sea level! This altitude is what distinguishes viticulture here, providing a high diurnal variation (ie hot day, cool night) and slow ripening, which is crucial to flavour development. Without the elevation, conditions at this latitude would be way too hot.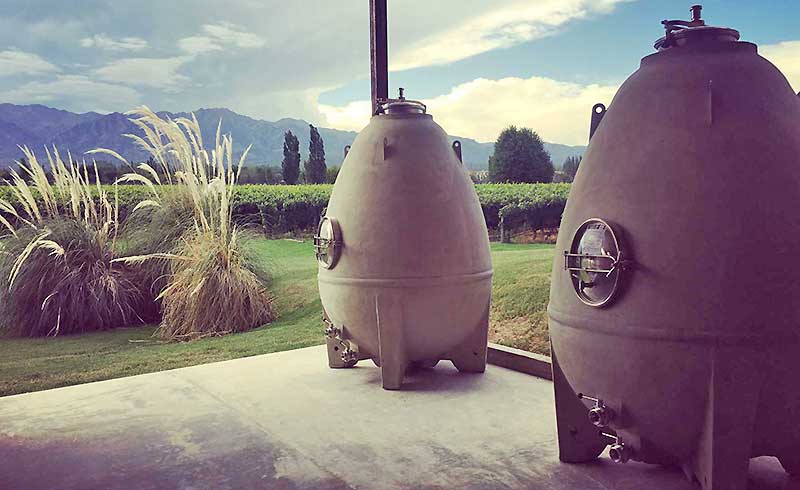 With 20ha of of vines planted between 1927-1930, Matias prefers to tend them in as natural a way as possible. In the winery he manages to combine a traditional yet contemporary philosophy, making his wines by hand and without additions, while utilising modern technology where necessary.
Matias knocks out a range of interesting wines, including 'The Apple doesn't Fall Far from the Tree' (in reference to his winemaking father), 'Old vines from Patagonia' and 'Republica del Malbec.' All sport incredibly groovy labels and are made in Matias' contemporary yet traditional style.
'Hey Malbec!' 2016 is 100% Malbec that's hand harvested, made with no additives and aged in concrete tanks. Matias says he "looks for freshness and purity of vibrant Malbec" which is why he avoids any use of oak.
"Malbec is the Argentinian flagship variety and this beautiful wine is a truly sublime interpretation. Juicy black fruits combine with violets and black pepper, with soft and ripe tannins leading a soft and opulent finish. Lovely on its own or with juicy red meat." Winemaker's notes.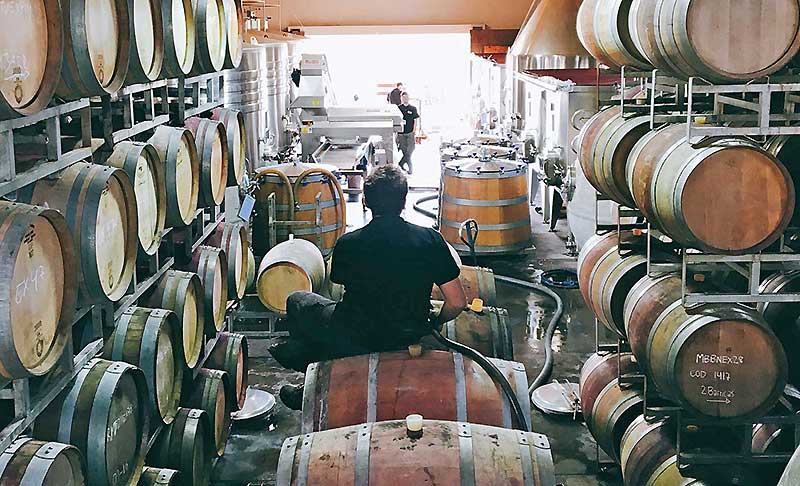 "There is part of carbonic maceration which brings aromatic intensity and they were very careful with the date of the harvest to keep the freshness. It's bottled completely unoaked, showcasing the character of Malbec with inner strength and power while being easy to drink and understand. It's still quite young and even if the nose has subtle aromas of violets, morello cherries and something wild that made me think of some wines from the Valais mountains in Switzerland, the palate is an explosion of flavors and gives an idea of where it can go with a little time in bottle after it has settled down, as it was very recently bottled. It slowly opened up in the glass, with intoxicating aromas of wild flowers and herbs. Really lovely. This is a candidate for steal of the year. One to buy by the case." 91 points, Luis Gutierrez, The Wine Advocate #228.
"Bright and vivid aromas of crushed berries and spices, plus hints of sweet tobacco. Medium to full body, soft and juicy tannins and a savoury finish. No oak. Partial whole berry fermentation. Drink now." 92 points, James Suckling. (A big score for such a modestly priced wine).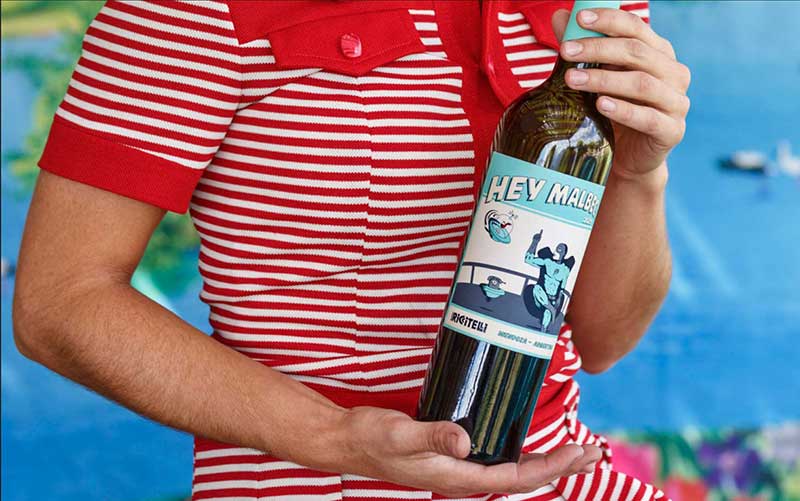 Juicy, juicy cherry and plum fruit on the nose but much subtler cherries, violets and herbs on the palate. Beautifully dry with lovely crisp acid balance and super soft velvety tannins. 14% alcohol means a little goes a long way - and you've got to love the label.
I can offer it for $34 a bottle. Click here to order