Who is Archie? Archie' s been tasting alongside me for a few years now. He's just about completed his degree majoring in Geology, and has been undertaking wine studies at the same time. Here's his latest find…
---
Last year while undertaking my WSET (Wine & Spirit Education Trust) training, I came across cortese, a fascinating white variety from Italy. My instructor, Andrea Pritzker MW, had brought a suite of great Italian whites to show the group and after working our way through the staples, garganega (Soave), pinot grigio etc, we finally reached the last bottle. After a generous pour and an acknowledgment of the groovy label, I took a sip and something just clicked. Wow. How had I never heard of cortese - why don't we drink more of it?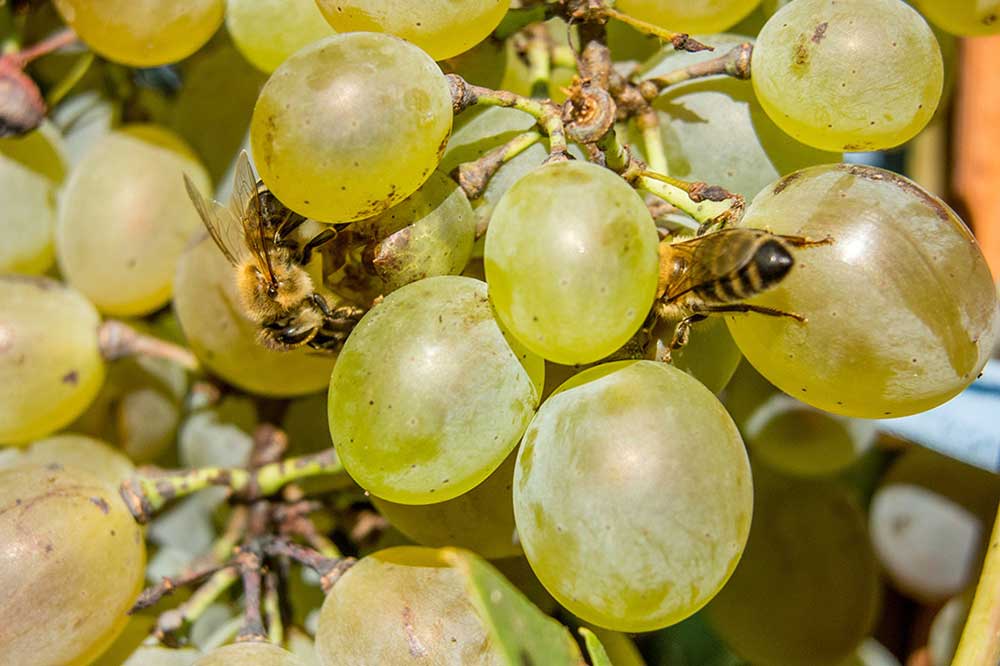 Cortese in the Il Poggio vineyards - grown using organic methods.
Cortese, or cortese di gavi as it's also known, originates from Piemonte in northwest Italy, a region known for its full-bodied reds, most notably Barolo and Barberesco. But within this picturesque region you'll also find the town and DOCG (highest Italian appellation) of Gavi, where you'll find what are regarded as the best, and most interesting, examples of cortese.
Located in the southern area of Piemonte, right near Liguria, grapes have been grown in Gavi for at least 1,000 years. The region is characterised by hilly terrain and a Mediterranean climate - ideal conditions in which to grow cortese. The area achieved DOCG status in 1998 in recognition of the high-quality white wine it was producing, and these days covers around 1,500ha, with the most interesting wines tending to come from vineyards using biodynamic and organic practices. There are 11 communes within Gavi; Bosio, Carrosio, Capriata d'Orba, Francavilla Bissio, Gavi, Novi Ligure, Pasturana, San Cristforo, Seravalle Scrivia and Tassarolo. You may also come across wines labelled as Gavi di Gavi, which means the cortese fruit is entirely sourced from within the commune of Gavi.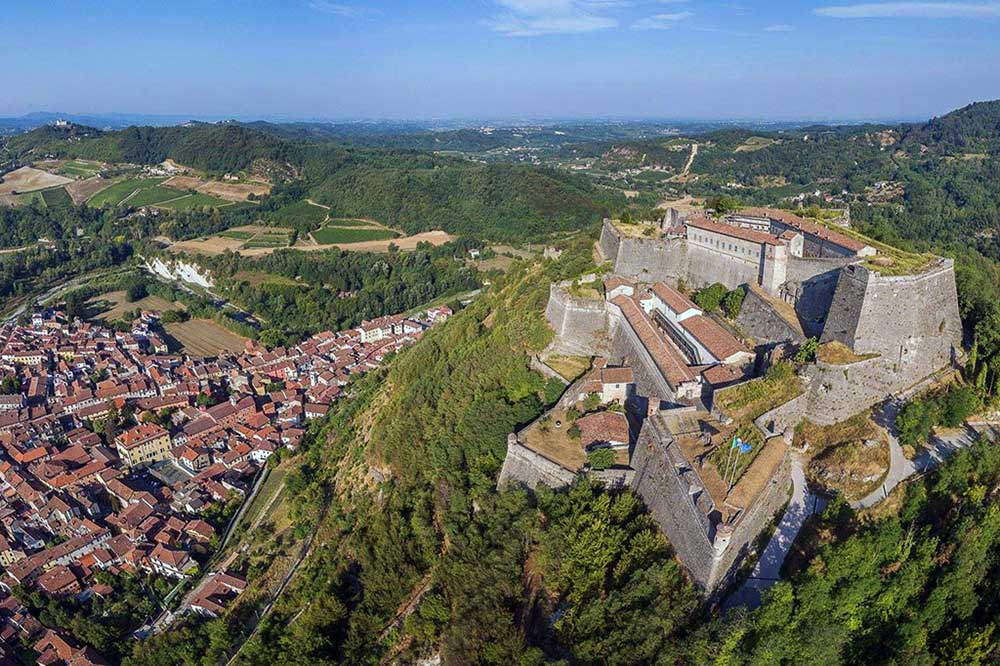 Forte di Gavi, dating from the middle ages, overlooking the Gavi commune.
Cortese wines are renowned for their vibrant acidity, lending them a beautifully refreshing and lively character. The grape's naturally high acidity also enhances its longevity, allowing some wines to age gracefully while maintaining their freshness. This balance of acidity and fruitiness makes cortese a great companion for seafood and light pasta dishes. I also love drinking it as an aperitif.
One of the key reasons cortese is highly regarded by winemakers, is its versatility and ability to produce elegant wines. Wines from Gavi can be made in a variety of styles including: Frizzante (semi-sparkling), Spumante (sparkling), Metodo Classico (minimum ageing on lees for 18 months) and Mèthode Ancestrale (Traditional method sparkling wine often made with residual sugar and sediment). I like to think of cortese as a 'winemakers' grape, because the winemaking process (oenology) plays a significant role in the style of wine produced. While winemakers tend to stick to the conventional practice of temperature-controlled fermentation in stainless steel, it's also possible to find cortese matured in wood, concrete or amphora.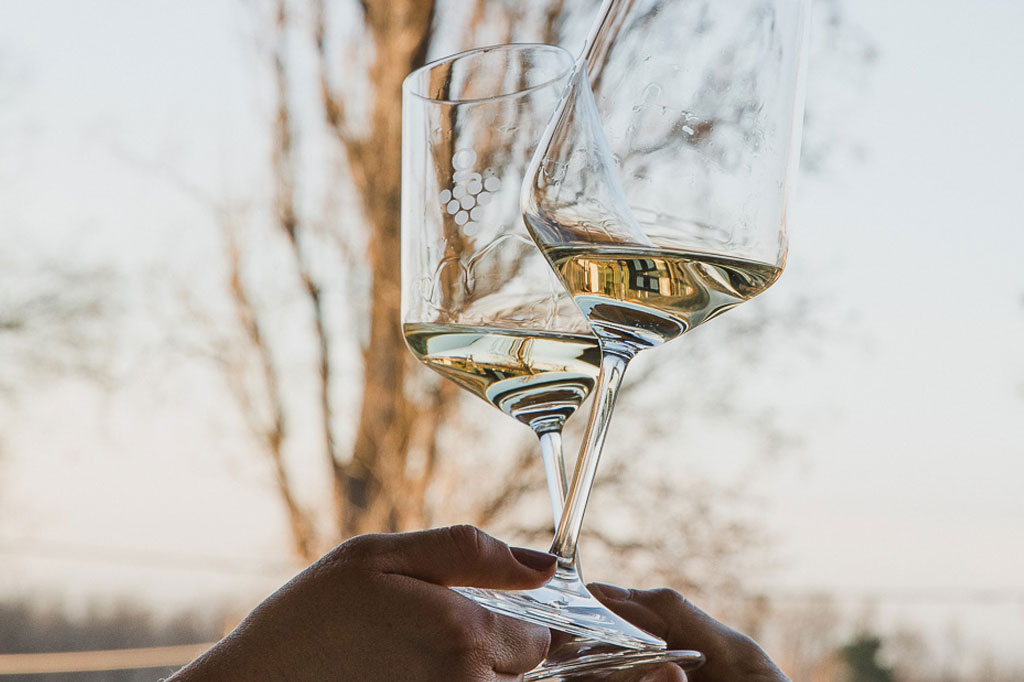 Wines made from cortese tend to be pale straw in colour with greenish hues and are characterised by delicate floral notes, hints of citrus, nuttiness, and a distinctive mineral quality, often compared to crushed stone or wet slate. Crisp, dry and minerally - they are delicious!
The appeal of Gavi is clear, and according to the Consorzio Tutela del Gavi, an incredible 85% of Gavi wine is exported outside of Italy.
I'm very excited to offer two distinct styles of Gavi, one of which is the latest vintage of the very wine MW Andrea Pritzker brought to class! I hope you enjoy them.
---
Il Poggio di Gavi
The Poggi Di Gavi estate was acquired in 1919 by the Odone family as a private hunting retreat in the Roverto / Atlo Monferrato region in the south of Piemonte. But it was not until 1976 that vines were finally planted by Franca Odone.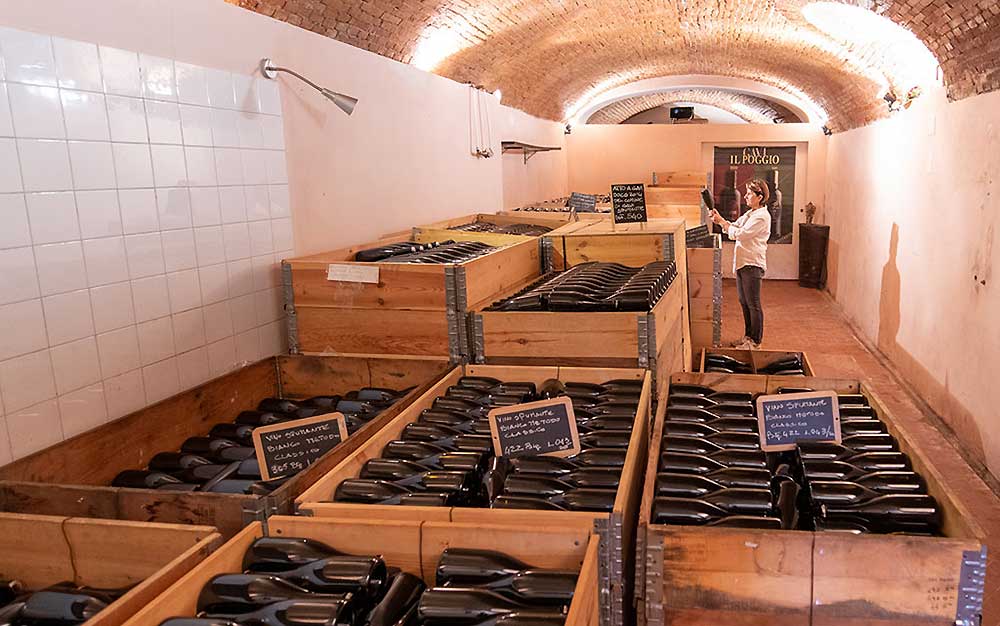 Francesca in the cellar at Il Poggio.
In 2003, the reins of the estate were passed to Franca's daughter, Francesca, who, after a stint in real estate, found herself captivated by the art of winemaking. Combining her business acumen and deep-rooted respect for family traditions, Francesca dedicated herself to preserving the winery's focus on sustainability and paying homage to the land.
Her first vintage in 2004 produced a meagre 4,000 bottles, mostly for the immediate domestic market. These days the estate has grown to a still tiny 5ha, producing around 33,000 bottles, many of which are exported to various corners of the world, and Francesca is also now assisted by her three daughters.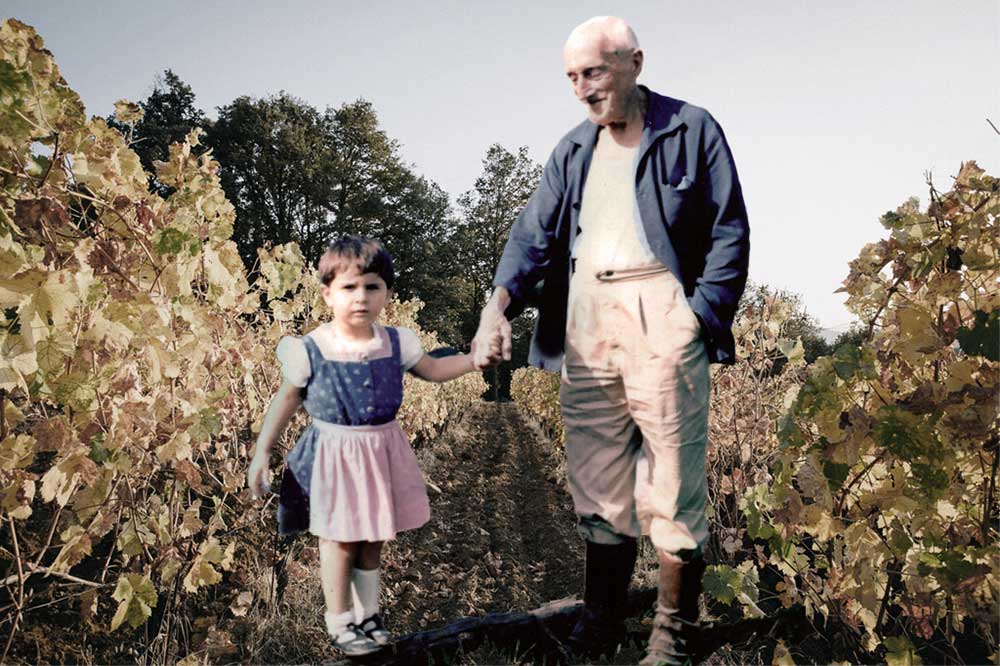 Francesca with her great grandfather Alfredo, holidaying in Gavi.
Like most good winemakers, Francesca believes that "good wine is made in the vineyard" and tends the estate using organic (non-certified, but in conversion) practices, which means no herbicides or pesticides, and only organic fertiliser. She's also engaged famous Oenologist Gaspare Buscemi to oversee management of the vineyard. Following the sustainable ethos, the roof of the winery not only collects water for use in the vineyard, but also supports an array of solar panels that provides power.
Those of you needing a relaxing holiday, the estate boasts a 'resort' from which all sorts of activities are conducted, from vintage car rallies through to pilates!
Il Poggio di Gavi Luna Sul Poggio 2021
The Luna Sul Poggio is 100% cortese from 25-year-old vines, in clay and marl soils, planted at 330 metres. The grapes are handpicked and softly pressed, before fermentation with natural yeasts in stainless steel. Malolactic fermentation is carried out and the wine is filtered once before bottling. The finished wine is 12.5% alcohol and sealed with cork.
Francesca says the name 'Luna' was inspired by the vineyard's perfect view of the setting moon, during the early hours of the morning as it dips below the horizon. You'll see this image depicted on the groovy label.
The wine itself is pale lemon in colour with a slight greenish tinge. On the nose you'll find ripe lemon and citrus, accompanied by a stony minerality. On the palate a lovely nuttiness shines through a bouquet of apple, pear, and white peach. Drink this now or cellar for 5+ years.
"Luna concentrates the most typical expressions of the Cortese grape and is highly versatile: good when served young, it rests very well for several years in the cellar. Its bouquet is reminiscent of the tangy, iodine-laced, sea air but expresses the charm of ripe pineapple flavoured with basil and marjoram." Winemaker's notes.
MW approved too!
We can offer it for $37 a bottle.

---

Bergaglio Gavi di Tassarolo Fornaci 2020
Established in 1890, Castellari Bergaglio is described by Gambero Rosso as "one of the appellation's principal reference points", high praise from the Italian wine bible.
The stunningly situated 30-acre estate lies at around 200-300m elevation and is currently in the hands of fourth generation Marco and Daniele Bergaglio, accompanied by talented winemaker Roberto Grebino. The family are pretty fanatical about cortese and take an uncompromising approach to it.
The Gavi di Tassarolo Fornaci is a single vineyard interpretation of cortese named after the brick kilns or 'fornaci' (furnace) that used to stand where the vineyards now flourish. The vineyards are farmed organicallyand are located on the hillside of the Tassarolo commune, widely regarded as one of the best communes in Gavi.
Upon harvest, grapes undergo a gentle pressing technique to preserve quality and minimise any unwanted tannins in the final product. The fermentation process occurs gradually at a controlled temperature (between 18-20°C), for a duration of up to 20 days. Post ferment, the wine is aged for a few months in stainless steel, to not only add complexity but also preserve freshness. After bottling, the wine sees a further brief ageing period before it's released, with the finished wine 12.5% alcohol and sealed with cork.
Distinct floral aromatics and minerality on the nose, intertwined with lemon and honeyed goodness. On the palate you will find a complex suite of pears, green apples, grapefruit and a distinct nuttiness. Drink this now or cellar for up to 5+ years. I love this drop, its aromatic, complex and simply one of the best interpretations of Gavi you'll find.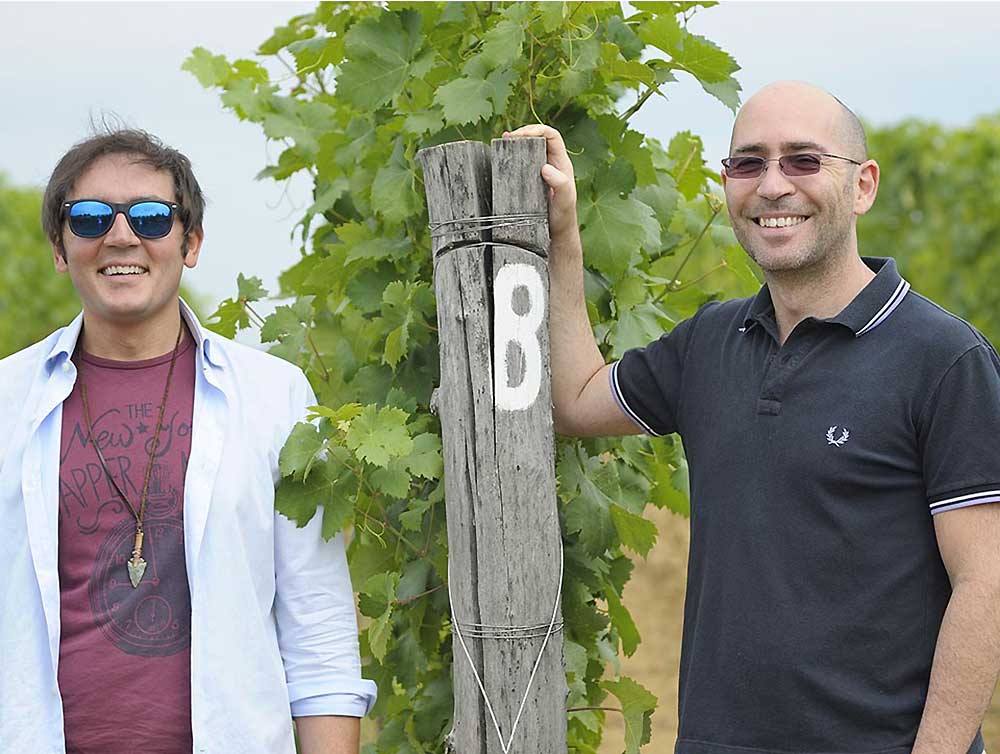 Daniele (left) and Marco (right) currently run Castellori Bergaglio.
"A stylish, graceful wine, far from commonplace. Floral nuance of hawthorn and lily complement fruiter notes of banana, followed by subtly pungent citrus, hay, and mint. Beautifully balanced on the palate, it concludes with a tasty, fruit-edged finish enlivened by a refreshing crispness. The ideal wine to enjoy every day, or as often as you wish."
Winemaker's notes.
You'll find it for $100 a bottle on the list at restaurant Pilu at Freshwater, whose wine list has won more awards than can be listed here!
We can offer it for $39 a bottle.