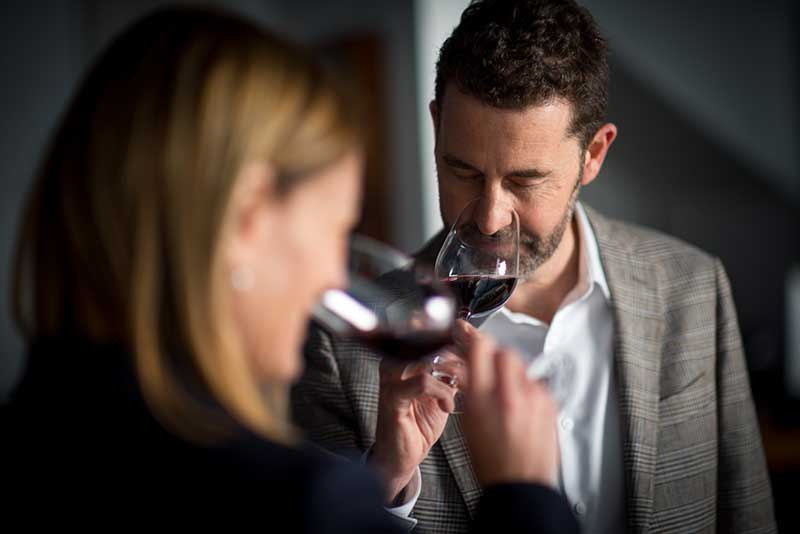 Bottle & Glass founders, David and Kate Parker, are passionate about wine; uncovering interesting wines from around the world to share these stories with you.
David has been a student of wine most of his life; developing a taste for the industry with a job in a bottle shop, while completing his degree in economics at the University of Sydney. He went on to study Wine Marketing at Roseworthy College in South Australia and has spent many years working across all areas of the wine industry. More recently David completed his WSET (Wine & Spirit Education Trust) Level 4 Diploma in Wines. He is also a member of the Wine Communicators of Australia.
Kate brings the creative touch to the business. After studying fine arts, she became a graphic designer in the advertising and dm industry - eventually moving into wine marketing.
They share a deep passion for the wine world and started Bottle & Glass to combine this with their love of discovery and learning. They believe that wine tastes even better when you know the story behind it.
Email: davidparker@bottleandglass.com.au
Telephone: (02) 9386 4466
Post: PO Box 585, Rose Bay, NSW, 2029, Sydney, Australia.