Hi - Archie here,
The amazing wines of Sicily are a clash of culture and historic viticulture. Recently I've been enjoying two of the island's varieties, nero d'avola and the lesser known, but just as delicious, nerello mascalese.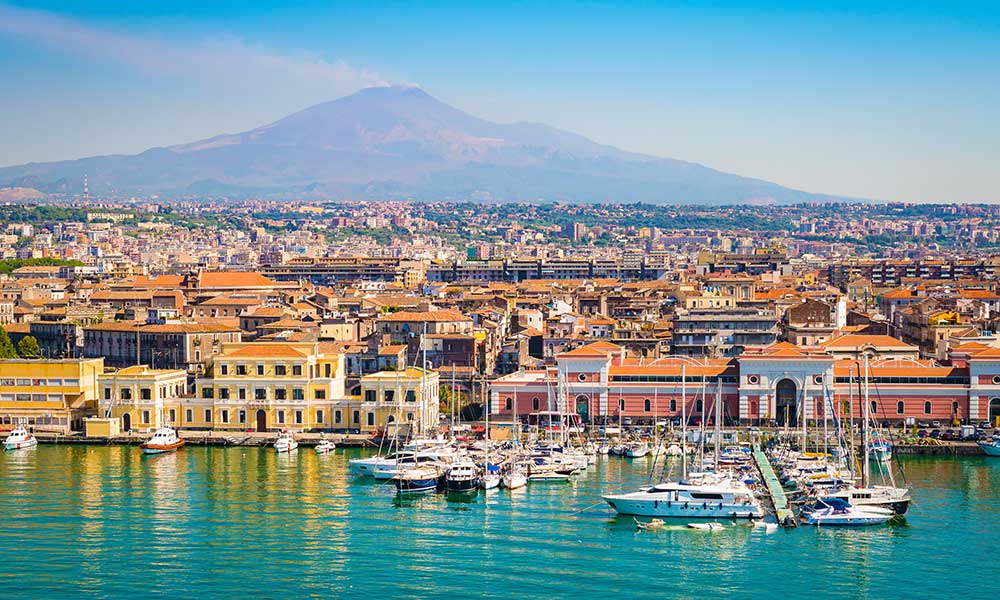 Archaeologists estimate that the production of wine in Sicily dates back at least 3000 years, with new evidence suggesting possibly 6000 years. Sicily's climate of warm weather, moderate rainfall and regular sunshine coupled with the volcanic soils of Mt Etna, suit winemaking to a tee. Like many things in the ancient world, wine production in Sicily really kicked off with the arrival of the Roman empire around the 3rd century BCE, when they succeeded in gaining control of the Phoenician colonies. After the famous siege of Syracuse, the Romans took Sicily from the Carthaginians, incorporating the island into its first ever province, which also included Phoenicia and Greece. It's been said that nero d'avola from the region of Mamertine was Julius Caeser's favourite wine.
While the Romans were the first to export Sicilian wine to areas such as modern-day France and Spain, it was the ancient Greeks who started the historic viticultural processes that are still used today. They used techniques such as pruning, bush training (the practice that gives vines their distinct 'T' shape) and varietal selection. After the fall of the Roman empire, the Sicilian wine economy waxed and waned through periods of prosperity and hardship. Under the guidance of the Spanish in the 1700s, Sicilian wines quickly spread into the Americas where they became a status symbol. At the start of the 19th century, Sicily had over 320,000 hectares of vineyards. Unfortunately the blight of phylloxera did not spare the island. It took over 60 years for Sicily to recover and revive its historic wine culture and economy.
The Morgante family have been growing Nero D'Avola for five generations.
Although international varieties such as cabernet and merlot were planted in Sicily in the 1970s, 'The King' of Sicilian wines is nero d'avola, the island's most widely planted variety. Named after the town of Avola in the south, the wine yields deep colour and flavour with great structure, firm acidity and soft to medium tannins. I like to think it's the perfect blend of old and new world - perfect for the Australian palate. Often nero will have excellent flavours of dark fruits with hints of spice. The grape is most well known in the Cerasuolo di Vittoria (DOCG), a southern appellation where it's partnered with frappato.
Nero has also made its way into the new world. Being suited to dry, arid climates means it has found a home in Australia. First imported in 1998 this grape is now planted in over 55 vineyards… but's that's a story for another day.
Unlike nero d'avola, nerello mascalese is a grape generally only known by Sicilians and wine fanatics. Often overshadowed by the popularity of other Sicilian varieties, nerello has nevertheless gained a place in wine lover's hearts, and is often referred to as the 'Burgundy of the Mediterranean.' Nerello is the most important grape associated with the towering Mt. Etna, whose volcanic soil is something of a hot topic within the wine industry. Etna's unique environment has been receiving increasing interest, with rising investments in the area proving winemakers' keenness to capture these volcanic soils within their wines.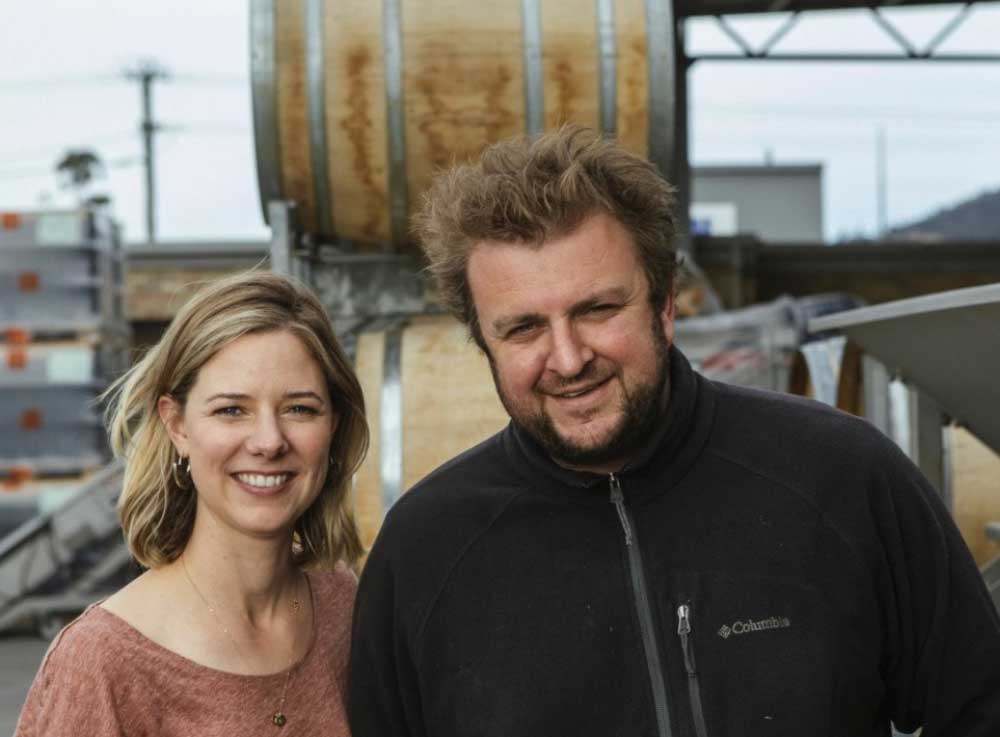 Winemaker Justin Bubb, pictured here with wife, Anna Pooley (who happens to be winemaker at Pooley Wines, James Halliday 2023 Winery of the Year). "We have made Nero d'Avola in Sicily for over 10 years in the Agrigento wine region on the western side. The vineyard is on the banks of Lago Arancio (Lake Arancio), but we source higher up the slopes where the soils become more clay and limestone-based."
The appellation that encompasses Etna, like most other Italian systems, is quite strict and for a wine to be called Etna Rosso it must have at least 80% nerello mascalese. Mt Etna's 3,000 hectares of vines are not only Sicily's coolest, they're also some of the oldest. The destructive pest known as phylloxera that devasted European vineyards in the late 19th century, was unable to take hold in Etna's volcanic soils. Despite this, history isn't always the kindest and during WWII many of these vineyards where abandoned or lost. The good news is that more-recent reinvestment in Etna is ensuring that many of these ancient vines are finally being revitalised and put to good use.
The wines of Sicily have a fascinating and long history. What I find awesome about the area is the great accessibility and range of styles that can be bought for a fraction of the price of other Italian mainland staples. Nero d'avola is incredibly versatile and I think suits the Australian palate. It's a perfect mix of old and new world - the awesome fruit forward experience of an Australian red, yet the potential to show an austere traditional palate. I've been enjoying two neros recently - very different, but both letting nero shine. One's from Justin Bubb, the other from the Morgante family. To finish off the Sicilian experience, I've also picked a nerello mascalese that you must try - you won't be disappointed!
---
Babo
Husband of Anna Pooley of Pooley Wines in Tasmania, winemaker Justin Bubb has a deep connection to both the Italian and Australian wine industries. Babo was established in 2009 after Justin spent almost a decade perfecting his craft, making great wine (and great connections) in Italy. Justin made wine at the renowned Castello Di Gabbiano, an estate dating back to the 12th century, in the heart of Chianti Classico. While in Italy he worked in many other important regions such as the Veneto, Piemonte and of course Sicily.
On his return to Australia, his mission in his own words was to:

- Produce great value Italian wines, so more Australians could fall in love with them like he had.
- Shake any stuffy or old-fashioned stereotypes of Italian wine by offering contemporary wines styles that suited the wine savvy palates of Australia.
- Continue working with his amazing network of growers to maintain the deep connection he had with his adopted country.
And so Babo was born.
Babo Nero d'Avol (DOC) 2018
Justin's nero d'avola comes from Sambuca Di Sicilia, Agrigento in Sicily. It's 100% nero from 15-year-old vines that surround lake Arancio. The fruit is picked and destemmed before it's fermented in one tonne fermenters. Post ferment, the grape skins remain in contact with the wine to give flavour and colour for 10 days, after which it's pressed into 2000 litre French oak casks. The finished wine is sealed with screwcap and is 13.% alcohol. This nero is a bargain and the perfect entry into the Sicilian wine scene.
"Everything about the processing points to a winemaker looking for freshness and finesse, and that's just what you get here. Expect a lifted perfume of freshly crushed blueberries and plum with flecks of aniseed and dried mountain herbs. The palate is loaded with the same fruit, yet it's fresh and lively with a cool, powdery close. Yet another brilliant value from Justin Bubb."
Bibendum Wine Co.
"Dark red in colour, the palate shows dark plum and aniseed notes infused with mountain herbs and hint of spice. A wonderful tannin structure make this a delicious vintage."
Winemaker's notes.
Archie's notes: Delicious darker fruits, blackcurrants and blackberries with a hint of liquorice. Herbal notes compliment a medium body and finish. Balanced acid with ample tannins. Perfect on its own or with red meats. A fruit forward experience with an excellent, more savoury counter-balance. Too easy to enjoy!
We can offer it for $23 a bottle.

---

Morgante Nero d'Avola 2018
The Morgante family owns 200 hectares of vineyards, olive and almond groves on the western reaches of Sicily. Although they have been growing nero d'avola for five generations, it was only in 1994 that they decided to vinify their own grapes for the first time. Situated in the small town of Grotto in the province of Agrigento, the Mediterranean climactic conditions make it perfect for viticulture.
This wine is 100% nero d'avola which is fermented in temperature controlled stainless steel. It's then briefly aged (3-4 months) in barriques (225l), before a few months further ageing in bottle.
This 'standard' Nero d'Avola is anything but, and has, in a short time, become a benchmark for its price/quality ratio. You'll find it generous, plump, and warm and in some aspects rather like an Aussie shiraz with flavours of ripe blackcurrant, cassis and chocolate. If you leave it to open up, you'll find it gets even richer. Velvety tannins and good length. Yum. It finishes dry, with well-balanced acidity.
"Charming, full-bodied and elegant… Nero d'Avola is a wine with velvety tannins and a pleasant lingering. It has a dark purple red colour and a fruity vein that reminds us of blackcurrant and bilberry. Delicious with grilled meat, roasted pork, mature cheeses and all types of cold pork cuts. Deep purple red. Intense nose with plum jam, small red fruits, with an overtone of caper and spicy hints. Fresh sip, well balanced, structured and persistent. The taste is full and tannins very soft."
Winemaker's notes.
Archie's notes: Full bodied, intense on the nose, with medium tannins and acidity. Full of black fruits, particularly blackcurrant with some lighter ripe cherry. Chocolate and vanilla also make an appearance, with some leather and liquorice notes. Super value.
We can offer it for $29.50 a bottle.

---
Pietra Dolce
Pietra dolce means 'sweet stone', an acknowledgement of the importance of the unique volcanic soils of Etna. Pietradolce was founded in 2005 by Michele Faro and his family, near the town of Castiglione di Sicilia. They have 11ha of beautiful vineyards, many terraced, on the prime northern slopes of Etna between 600 and 900m elevation. The vines are tended traditionally, without the use of chemicals and most are grown as traditional bushes without trellises.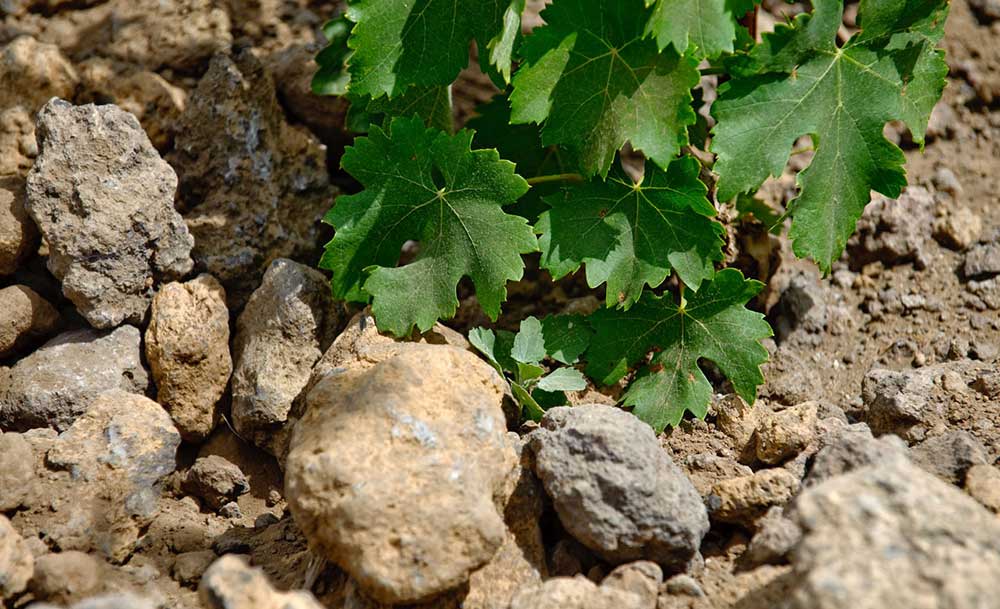 Pietradolce: "The soils of our vineyards are a stony, light, sandy loam, with plentiful mineral elements, a gift from our volcano."
In an incredibly short space of time Pietradolce has gained a reputation as one of the finest producers in Sicily, receiving praise from several high-profile critics.
"Pietradolce is my new Etna darling. This estate has always been on my radar, but the wines have never tasted as good as they do now. Michele Faro and his team (winemaker Carlo Ferrini is a consultant) have made impressive leaps and bounds in quality - from the stunning historic vineyards they own to the immaculately designed gravity winery that is coated with slabs of volcanic stone… Pietradolce boasts some of the most beautiful vineyards I have ever seen." Monica Larner, The Wine Advocate, September 2015.

The estate makes 3 Etna Rosso (reds), as well as an Etna Bianco (white) and an Etna Rosato (rosé). I recently tried this Etna Rosso and out of the three single vineyards, this was my favourite - try it if you get the chance.
---
Pietradolce Contrada Rampante Etna Rosso 2018
"100% Nerello Mascalese from a small parcel in Rampante, albarello vines of 80-100 years grown at 700 to 900 metres. Made in the same way as 'Archineri', Rampante shows great detail and finesse. Elegant with dried strawberry notes, tea and spice, this is finer than Archineri (one of the other reds) with pronounced acidity and minerality from one of Etna's grand cru vineyards." Trembath & Taylor.
We can offer it for $79 a bottle.