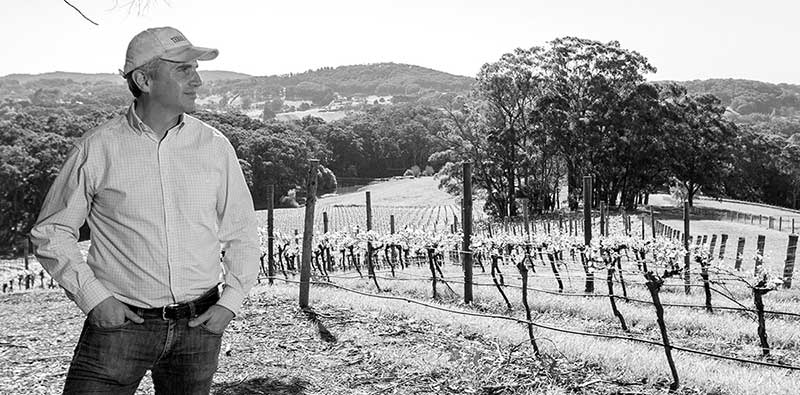 I had the pleasure of having Xavier Bizot to dinner a few months ago. We started the evening with his Daosa Natural Reserve Non-Vintage, which went down a treat, hardly a surprise given Xavier knows a thing or two about fizz. His father, Christian Bizot was Bollinger patriarch and chairman from the late 70s to the mid-90s and his great aunt was none other than Lily Bollinger, who aside from being a formidable businesswoman, running Bollinger from 1941-1971, is forever remembered for her wonderful quote:
"I drink Champagne when I'm happy and when I'm sad. Sometimes I drink it when I'm alone. When I have company I consider it obligatory. I trifle with it if I'm not hungry and drink it when I am. Otherwise, I never touch it - unless I'm thirsty."
Prior the release of this wine, Xavier's sole sparkling wine was the vintage Daosa Blanc de Blanc (ie. 100% Chardonnay all sourced from one year), so it's exciting to see this new addition, an entry level non-vintage wine, which like the more expansive Blanc de Blanc is made in the Piccadilly Valley in the Adelaide Hills. And in only its second year of release, it's been included in James Halliday's Top Rated Sparkling Wines of 2020, one of only 16 wines (3 of which were red), with an impressive score of 96 points.
The Adelaide Hills sit an easy 30-minute drive to the east of Adelaide and are part of the Mount Lofty Ranges. Vines were planted here as far back as the 1840s, and from then until 1900 there were 225 grape growers in the area, including big names like Penfolds and Hardys. But according to Wine Australia, the peak industry body, "unfortunately, due to the challenges of cool climate viticulture, most of these had been grubbed up by the 1930s."
It was not until the 1970s that Brian Croser identified the area as suitable for cool-climate varieties and planted the Tiers Vineyard in the Piccadilly Valley in 1979. He was followed by other pioneering names such as Tim Knappstein, Stephen and Prue Henschke, Geoff Weaver and Stephen George (Ashton Hills).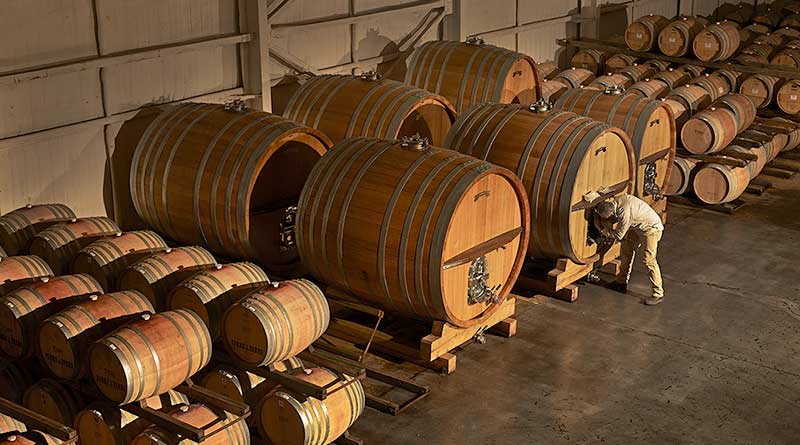 Xavier working his magic in the winery.
But it was Croser who really brought the region to prominence, and by the mid-90s it was recognised as a premier cool climate site, especially for Chardonnay and Sauvignon Blanc, but also for Pinot Noir and Shiraz. When Penfolds set out to create their 'White Grange' from Chardonnay in the early 90s, the first Yattarna was finally released after 144 trial wines in 1995, with the majority of the fruit (55%) sourced from the Adelaide Hills. The following vintage 92% of the fruit came from the Adelaide Hills and in 2003 it was 100% Adelaide Hills. Interestingly, while much of the fruit for Yattarna is now sourced from Tassie, it's the Penfolds Reserve Bin A, which is sourced entirely from the Adelaide Hills, that often outpoints it. Not that I sell any wine from Penfolds.
It's exciting that Australia now produces such good fizz… and not all of it from Tassie. Not only is Adelaide Hills one of the best places to grow Chardonnay in Australia, it's also one of the best sparking wine regions. Aside from Daosa, there are several other top producers in the region, Deviation Road and Ashton Hills spring to mind. Of the 13 white sparking included in Halliday's 2020 Top-Rated Sparkling wines, 4 are from Adelaide Hills.
The emphasis on Brain Croser is serendipitous - his daughter Lucy married Xavier in 2003. Not only that, in a homecoming twist of fate, Brian reacquired the original Petaluma winery in 2014, so it's here that Xavier now makes the two Doasa sparkling wines, as well as his Terre à Terre table wines, which you can read about here.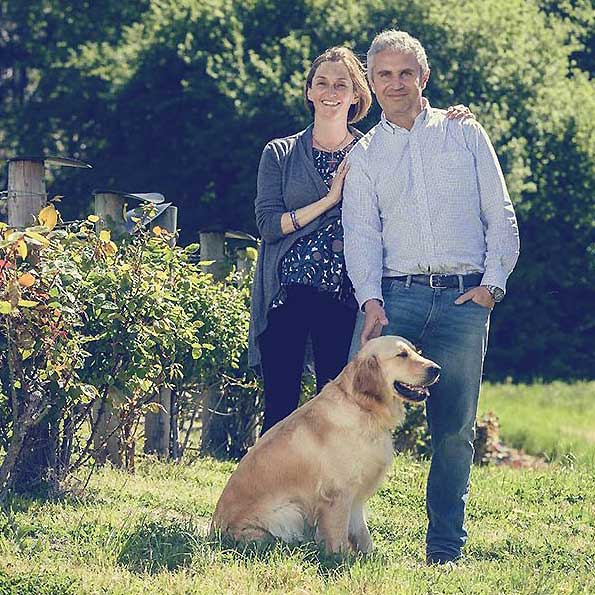 Pictured: Lucy Croser and Xavier Bizot (and Figeac).
What's always fascinated me about sparkling wine is the complexity of the process. It's why I headed off to work for a top sparkling wine producer many years ago.
The abridged version of what these days is called the Traditional Method, Méthode Traditionelle or Method Classic (used to be called méthode champenoise) goes like this: Only three grape varieties may be used; Chardonnay, Pinot Noir and Pinot Meunier. The grapes are picked early to ensure high acidity, pressed gently and the juice fermented, some seeing oak and some stainless steel. Parcels from different vineyards, varieties, oaked or unoaked are kept separate. The next, and most important step is the assemblage, where different parcels are blended to make a cuvée. This may include wines from previous vintages, referred to as reserve wines. Great skill is required to combine characteristics of the various parcels in quantities which create the desired outcome. Generally speaking, Chardonnay gives freshness and elegance, Pinot Noir contributes weight, roundness and creaminess and Pinot Meunier contributes to the front palate, giving fruitiness and bouquet.
Once the cuvée is made, it's bottled under crown seal with the addition of the tirage liqueur, a sugar and yeast mixture which initiates a secondary fermentation and creates the famous bubbles. The bottles are then laid on their side and aged on the lees (dead yeast cells) to give complexity. Next, the bottles are riddled (remuage) – gradually tipped on end and rotated over a period of about 2 months, to move the yeast solids into the neck of the bottle. This was traditionally done by remueurs by hand, but these days it's done by machines called gyropalettes in a much shorter time.
With all the sediment in the neck, it is then plunged into a freezing brine solution, solidifying the yeast, after which the bottles are disgorged (dégorgment). Here the seal is removed and the pressure from the bubbles blows the frozen plug of yeast out of the bottle. A tiny amount of liquid (liqueur d'expedition) is added to the bottle, in a process known as dosage, to top it up after the loss of volume. The dosage will have varying levels of sugar depending on the desired sweetness of the finished champagne. After all that, the bottles are then corked, wired, washed and dressed.
It's an extraordinary amount of skill, time and money that goes into making top quality sparkling wine. Bear in mind the cheaper stuff is not be made using this method, it will instead have the secondary ferment carried out in tank rather than bottle.
---

Daosa Natural Reserve Non Vinatage
The fruit for this wine was sourced entirely from the Piccadilly Valley, most notably the Summertown and Bizot vineyards, both of which are owned by Xavier and Lucy. This allows them to control all aspect of work carried out, most of which is manual. At an altitude of around 500m they are higher than the Tiers vineyard which sits at around 450m.
This wine is made with the Traditional Method, using some of the fruit from the same vineyards as the more expensive Blanc de Blanc. The wine is a blend of 82% Pinot Noir and 18% Chardonnay. 81% of the wine is from the 2017 vintage, with the remaining 19% being reserve wine that had spent 18 months in old barrels without sulphur, hence the use of the term 'natural'. After the blending of the old and new wine, the resulting cuvée was bottled, went through secondary fermentation, and spent 18 months on lees.
A beautiful clear, very pale gold in the glass - its bead fine but vigorous. On the nose you'll find pear, toast and butter notes. A sip reveals a soft bubbly mousse with Granny Smith apple, lemon and toast notes within its crisp fresh acidity. Malo, butterscotch and subtle stoney mineral on the finish - I suspect this would be sublime with a few oysters.
"Ticks all the boxes; elegance, balance, length; ripe citrus, some Granny Smith apple." 96 points, James Halliday, Gold Medal and a highly coveted Special Value Award as well. Included in James Halliday's Top Rated Sparkling Wines of 2020.
"It smells and tastes like apple pie, served with a side of both fresh strawberries and strawberry jam. It's fresh, zippy, bright-faced and lengthy, with complex wholemeal pastry notes ricocheting through the finish. It's above average for quality." 92 points, Campbell Mattinson, The Wine Front.
"All Piccadilly Valley fruit... Fascinating to see the apple juice character here. I've never noticed that in Hills fizz. The reserve wine gives an extra edge of complexity to what is otherwise a quite delicate style. Definitely some Croser DNA in the process here. I wonder if it's just a little lean? Pretty though. A pretty, and well-handled NV just looking for a little more complexity. Would I buy it? Sure would. Spot on." 13.1%, 17.5/20, 91/100, Andrew Graham, Australian Wine Review.
Not surprisingly, groovy somms around town love it, and you'll find it at several cool places including St Peter in Paddington for $85 a bottle. Watch out Champagne… Monsieur Bizot is hot on your heels!
I can offer it for $39.50 a bottle. Order here Daosa Blanc de Blanc 2015 now available here
---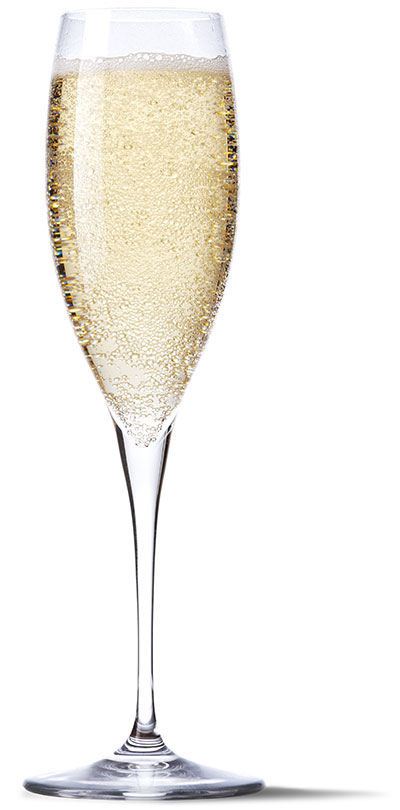 Why not try some of our other interesting fizz?
And if only Champagne will do: