The spending season has drawn to a close but this long hot summer has shown no sign of abating. I'd say it's the perfect time for Hunter Semillon. With its low alcohol, incredible price-to-quality ratio and crisp, dry drinkability, it's the perfect choice.
Many of us, including me, overlook Semillon. Jancis Robinson doesn't beat around the bush, writing that "Semillon is not a fashionable variety." Unfashionable maybe, but not unappealing. Robinson notes that Semillon"has a noble history of being responsible for some of the most distinctive dry white wines in the world." And without wishing to appear too parochial, I reckon it's Hunter Valley Semillon that's entirely responsible for this reputation!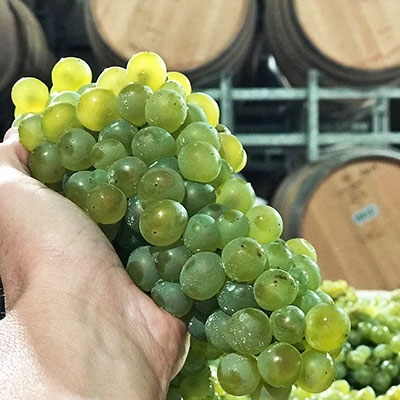 "One of Australia's great gifts to the wine world." Jancis Robinson MW.
"Among the greatest and most distinctive in Australia, if not the world." Huon Hooke.
"One of Australia's miraculous wines." Decanter Magazine.
"One of Australia's great wine treasures." James Halliday.
"A Jewel in Australia's Wine Crown. Australian wine's unsung hero." Wine Australia.
Classic Hunter Valley Semillon is picked early, fermented to dryness, and bottled early without exposure to oak. Because they're picked early, the grapes have plenty of natural acidity and lower levels of sugar, the latter of which results in lower alcohol in the finished wine. The great thing about Semillon is that, unlike many other varieties, it's able to reach flavour ripeness at these lower sugar levels. German Riesling also has this capability.
Hunter Semillon has an incredible ability to age while still being eminently drinkable along the way. When young, it's bright, racy and refreshing, with crisp acidity and lemony flavours. With age, it transforms, becoming darker in colour and taking on honeyed, toasty oakey notes, to such an extent you'd swear it was oaked. With age, Hunter Semillon gains flavour and complexity, but due to its low alcohol and bright acidity, it retains its delicacy.
Hunter Semillon usually has an alcohol content of around 10%-11.5% which I like as it doesn't knock you around like the 14-15% wines which are common these days. Hunter Semillon's bright acidity makes it great with a wide range of food, and best of all, largely due to its unfashionable status, it's very affordable. Now you can have your cake and cellar it too.
I visited the Hunter several months ago, the first time in a while, and it was great to reconnect with the region and its wines, especially Semillon. Hunter Semillon really is a wine we should be drinking more of - here are three that I like.
---

De Iuliis Semillon 2018
De Iuliis (pronounced de yooly-iss) is one of the newish breed of Hunter wineries that continues to turn out terrific wines. I visited the cellar door and their entire range is excellent, but you can't go past their entry level Semillon.
Joss De Iuliis migrated as a child from Italy in 1960 and built a successful engineering business in the Hunter, which he sold in 2003. But the winemaking traditions and vineyards his family had owned for generations in the Abruzzi region of central Italy were still on his mind. In 1988 Joss and wife Anna bought a property in the Lovedale Road region, in the heart of Pokolbin. About 40 acres of vines were planted in 1990, with most of the fruit being sold to Tyrrell's.
Joss and Anna's son Michael, completed postgraduate studies in oenology at Roseworthy Campus, Adelaide University in 1999. He went on to be a Len Evans Tutorial Scholar (2004) as well as a finalist in the Young Winemaker of the Year Awards (The Wine Society, 2005). He was also one of 8 Nominees for the 2013 Gourmet Traveller Winemaker of the Year. As James Halliday said of Mike "He has lifted the quality of the wines into the highest echelon." 2018 was Michael's 20th vintage.
The family built a state-of-the-art winery in 2001 and continued to plant new vineyards and acquire established ones. These days the family has about 80 acres of their own vineyards and source additional fruit from a handful of carefully selected growers. They handle about 150 tonnes of grapes, making them a small-to-medium sized winery by Hunter standards. By comparison, Tyrrell's does close to 3,000 tonnes and Margan does between 600-700 tonnes.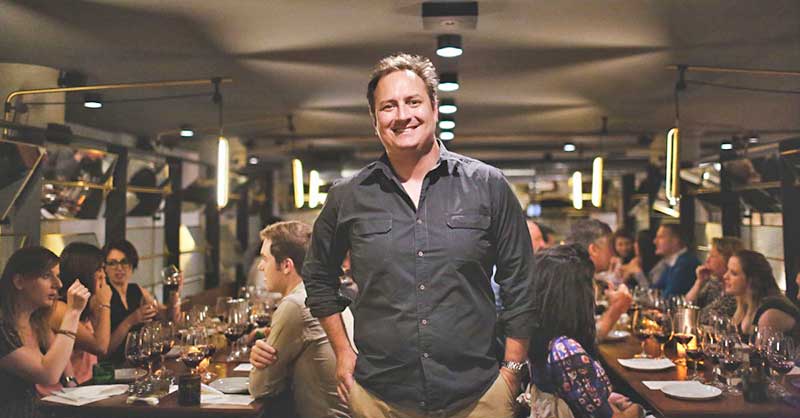 Winemaker Mike De Iuliis.
De Iuliis is considered one of the Hunter's top producers, with James Halliday's Australian Companion to Wine rating the winery 5 stars every year since 2010. Mike was awarded 2015 Hunter Valley Winemaker of the Year and 2016 Hunter Valley Cellar Door of the Year.
This wine is fresh, lemony and zesty, but has quite a juicy mid-palate with aromatic beeswax notes. A great drink now wine, but I'm still going to keep a couple.
"This De Iuliis 2018 Semillon is proof of the quality of the 2018 Hunter vintage. It is green-tinted straw in the glass and has scents of ginger blossoms. Crisp, youthful lemony flavour shows on the front palate, green apple, sherbet and mineral characters chime in on the middle palate and steely acid refreshes at the finish. 4.5 stars (out of 5)." John Lewis, The Newcastle Herald.
Top Gold - 2018 Royal Melbourne Wine Awards.
A no-brainer. Stock up.
I can offer it for $18 a bottle. New vintage available - click here
---

Thomas Wines 'Braemore' Semillon 2018
The other 'contemporary' winemaker worth a visit in the Hunter is Andrew Thomas or Thommo as he's known by all. Thommo opened a flash new cellar door in January 2016 which took out Gourmet Traveller Hunter Valley Best Small Cellar Door in 2016 and Hunter Valley Cellar Door of the Year at the Hunter Valley Wine Awards in 2017. It's worth a visit.
For someone who's done over 30 consecutive vintages in the Hunter, it's a surprise to learn that Thommo grew up in McLaren Vale. But his first job out of Roseworthy College in 1987 was with Tyrrell's. A combination of hard work and skill saw him work his way to the top, eventually becoming chief red winemaker.
In 1997 he started his own gig, specialising in Semillon and Shiraz. Over the ensuing years he received considerable recognition for his talent, including being named Hunter Valley Winemaker of the Year in 2008 and 2014, and collecting a swag of trophies and hundreds of medals along the way.
"One of the most awarded of a new generation of Hunter winemakers." Australian Financial Review, April 2016.
"Andrew Thomas is acknowledged as one of the best practitioners of the fine art of coaxing young Semillon to grab attention without compromising a 15+ year life, adding yet more to the flavour span." James Halliday.
"Andrew Thomas is actually re-inventing Hunter Valley Semillon. He's developing more complex, minerality and texture in his young wines, without sacrificing any of the styled notes of longevity…" Jeremy Oliver.
"These days clever winemakers such as Andrew Thomas are producing Semillon that is so refined, soft, beautifully balanced and delicately fruity, it is utterly delicious drinking within a few months of harvest." Huon Hooke, Good Weekend Magazine, SMH.
"Andrew Thomas continues to be a shining light in the Hunter Valley." SMH Good Food Guide.
"Winemaker Andrew Thomas is an emerging superstar of the Hunter, producing peerless Semillon and classy shiraz." Peter Forrestal, Qantas Magazine.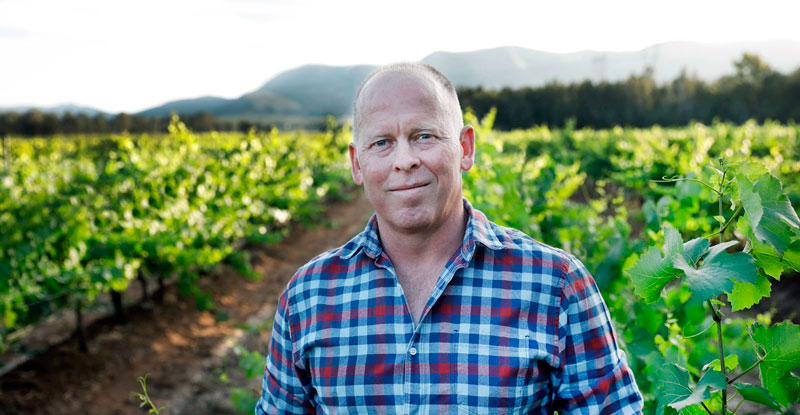 Winemaker Andrew Thomas.
Thommo makes several Semillons, his best/most recognised being the Braemore, named after a vineyard on Hermitage Road in Pokolbin planted in 1969. "Braemore is considered to be one of the Hunter Valley's best sites for Semillon," Daniel Honan, The Newcastle Herald. Not surprisingly the Braemore Semillon is Thommo's most awarded white wine and while he has been sourcing fruit from the vineyard for years, at the end of 2017 he got the chance to purchase it.
The fruit for the wine was handpicked and fermented in stainless steel, after which it spent five weeks on lees (dead yeast cells) to give a little extra complexity.
"With an enviable reputation as one of the finest examples of Hunter Valley semillon, this single vineyard wine showcases delicate lemongrass and lime fruit flavours, plus a zippy acidity." Dec 2018, James Halliday. This was a non-scored note from "A comparative tasting of a Hunter Hero" in which Thommo had 2 wines from 6 recommended by Halliday.
Enjoy now or cellared well in 15+ years!
I can offer it for $29 a bottle. Order here 2019 vintage now available here
---

McWilliams Mt Pleasamt Lovedale Semillon 2013
When Chris Barnes told me a few years ago that this was a "remarkable" winery, I took note.
I've known Chris for several years and he's someone whose opinion I respect. He was awarded the prestigious Graham Gregory Award in 2014 for his outstanding contribution to the industry, joining such identities as Max Lake, Murray Tyrrell, Len Evans and Don McWilliam. Chris was president of the Hunter Valley Wine Association for eight years, president of the NSW Wine Industry Association for nine years and on the executive of the Wine Federation of Australia (the industry's peak body) in Adelaide for five years. He was inducted as a Hunter Wine Industry Living Legend in 2010… there's more, but you get the picture. If anyone knows the Hunter, it's Chris.
While many of you may associate McWilliams with Hanwood (Riverina), Barwang (Hilltops), Brand's Laira (Coonawarra) or Evans & Tate (Margaret River), the jewel in the company's crown is the Hunter based Mt Pleasant winery.
In 1921 the O'Shea family purchased the Old Hill Vineyard, which had been planted in the 1880s, and established the Mount Pleasant Winery just west of Cessnock. They progressively extended the estate to include the Old Paddock, Rosedale and Rosehill vineyards. While the family sold half of the estate to the McWilliams family in 1932 and the remaining half in 1941, the legendary Maurice O'Shea stayed on as chief winemaker. O'Shea went on to make some of the most highly regarded Australian wines (white and red) of all time. In the 90s I tasted some of his wine from the 1940s that were still drinking well. Amazing.
O'Shea died in 1956 aged 59 and since then there have only been 4 winemakers at Mt Pleasant: Brian Walsh (1956-78), Phillip Ryan (1978-2012), Jim Chatto (2013 - 2018, after which he become group winemaker for McWilliams) and Adrian Sparks (2018-present).
It was O'Shea who was one of the first to recognise the potential of Hunter Semillon as a long-lived single varietal wine and it was he in 1946 who planted the now famous Lovedale Vineyard. The 31ha vineyard is located in the Pokolbin area and produces some of the most highly regarded Semillons from the Hunter.
The wine is rated 'Excellent' in the Langton's Classification of Australian Wine, where it's described as: "One of the region's great wine styles. Early picked and cool vinified, the wine is tightly concentrated and austere with floral lemon curd aromatics, a core of sweet fruit and strong, assertive acid cut. Bottle ageing under screwcap enables the wine to develop into something special. The colour deepens to gold and toasty, lanolin characters develop as richness and flavour complexity emerge."
Mt Pleasant has received so many accolades it's hard to know where to start. James Halliday named it Australia's Top winery in 2017, a year in which he rated 7 of their Shiraz between 97-99 points and 3 of their Semillon over 95 points. Incredible. Not surprisingly, Halliday refers to the estate as "iconic".
"As if by alchemy, aged semillon slips into a waxy realm of toast, buttery brioche and lime marmalade without its acidity wavering. This certainly has freshness and plenty of years ahead of it," 96 points, James Halliday Wine Companion. The wine is 10.5% alcohol and secured with screwcap.
Mt Pleasant Lovedale Semillon is an exceptional expression of the Hunter and with 6 years age on it, this is a joy to drink now, but will reward long term cellaring.
I can offer it for $69 a bottle. Order here