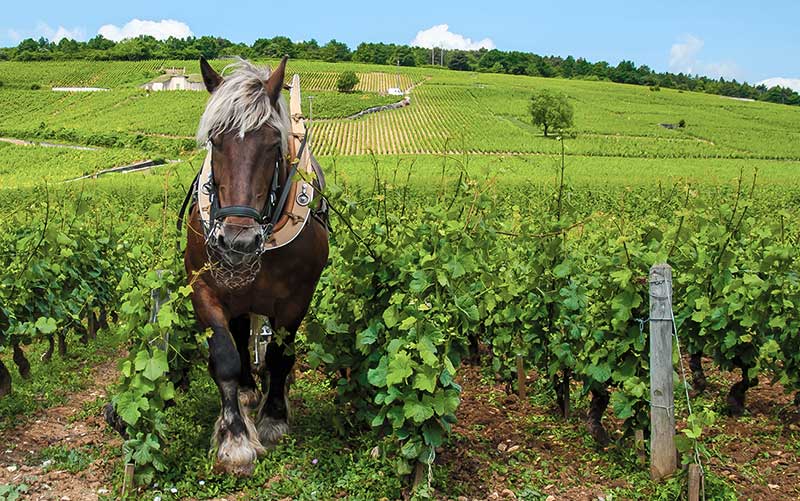 It amazes me that in Australia it's now possible to pay way over $100 for Bourgogne Rouge, a pinot noir at the bottom of Burgundy's red wine hierarchy, theoretically coming from anywhere within the region. It's hard to find value in Burgundy and that's one of the reasons I'm drinking less of it, even though I'd like to be drinking it more.
I got a bit excited last year when I read that the Liv-ex Burgundy 150 (an index that tracks the price of the 150 most actively traded Burgundies in the secondary market) experienced a decline between late 2018 and early 2020. Maybe I could grab a bargain? Hardly. Check out this graph. Just a blip in a seemingly inextricable rise.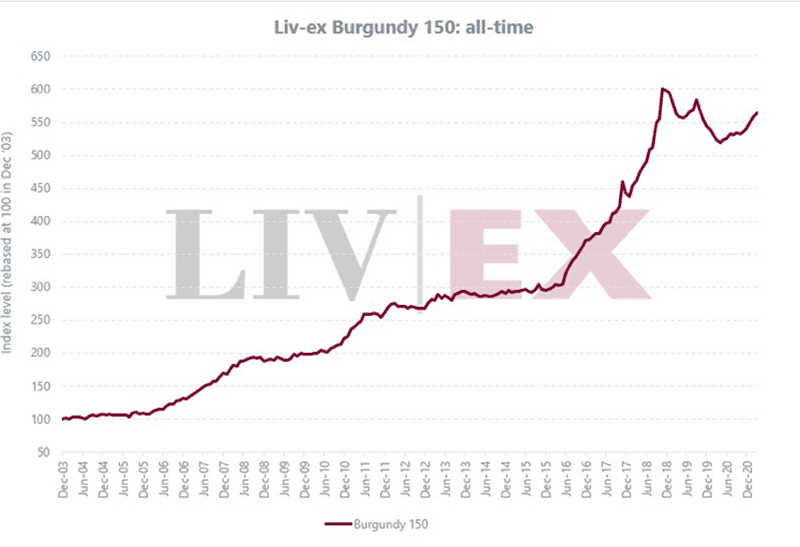 Here are a few more figures to consider, the most recent cost of French vineyards per hectare from Safer (French national land agency).
Non AOP (appellation) zones: average €14,400
AOP (appellation) zones: average €148,000
Bordeaux (Pommerol): average €1.9M
Bordeaux (Pauillac): average €2.3M
Burgundy (Grand cru): average €6.5M*
*The most expensive in France and a rise of 71% since 2012!
And approx vineyard areas to put into perspective just how tiny Burgundy is:
France: 750,000 ha
Australia: 146,000 ha
Bordeaux: 120,000 ha
Burgundy: 30,000 ha
Burgundy (ex Chablis): 24,000 ha
Riveting stuff - what they clearly show though is that with Burgundy's popularity rising worldwide, it's a classic case of high demand and low supply = increasing prices.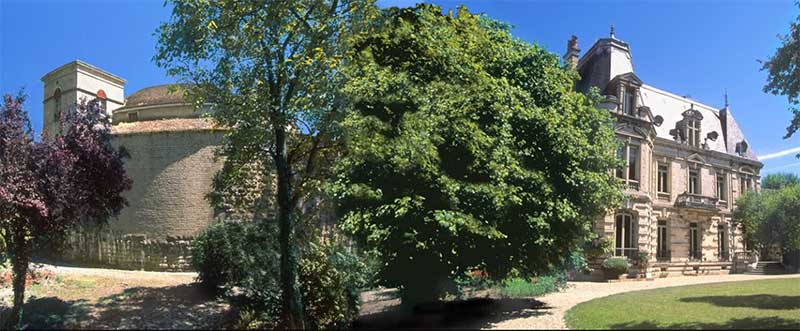 This is why it gives me great pleasure to offer the just released 2019 Bourgogne Rouge from Domaine Chanson which, unlike most Burgundies, has not increased in price for 5 vintages! At less than half the price of similar wines, I reckon this is one of the best value Bourgogne Rouges to be found.
I've offered previous before, so let me remind you of the story behind it. Domaine Chanson Père et Fils is one of Beaune's oldest 'houses', originally founded as a négociant business by Simon Verry in 1750. Négociant is a French term for "wine merchants who buy in grapes, must, or wine, blend different lots of wine within an appellation, and bottle the result under their own label," Oxford Companion to Wine.
Monsieur Verry's wines sold well. Voltaire became a customer in 1777, as did King Louis XVI's sister, Madame Elisabeth in 1788 and Louis Bonaparte, King of Holland (brother of the Emperor) in 1806. In 1850, after several years of managing the business, the Chanson family took over. They already owned vineyards in Beaune, Savigny-lès-Beaune and Pernand-Vergelesses (appellations within Burgundy) and under their guidance the business continued to expand and prosper. Most importantly they continued to acquire excellent vineyard sites during the remainder of the 19th century and into the 20th century.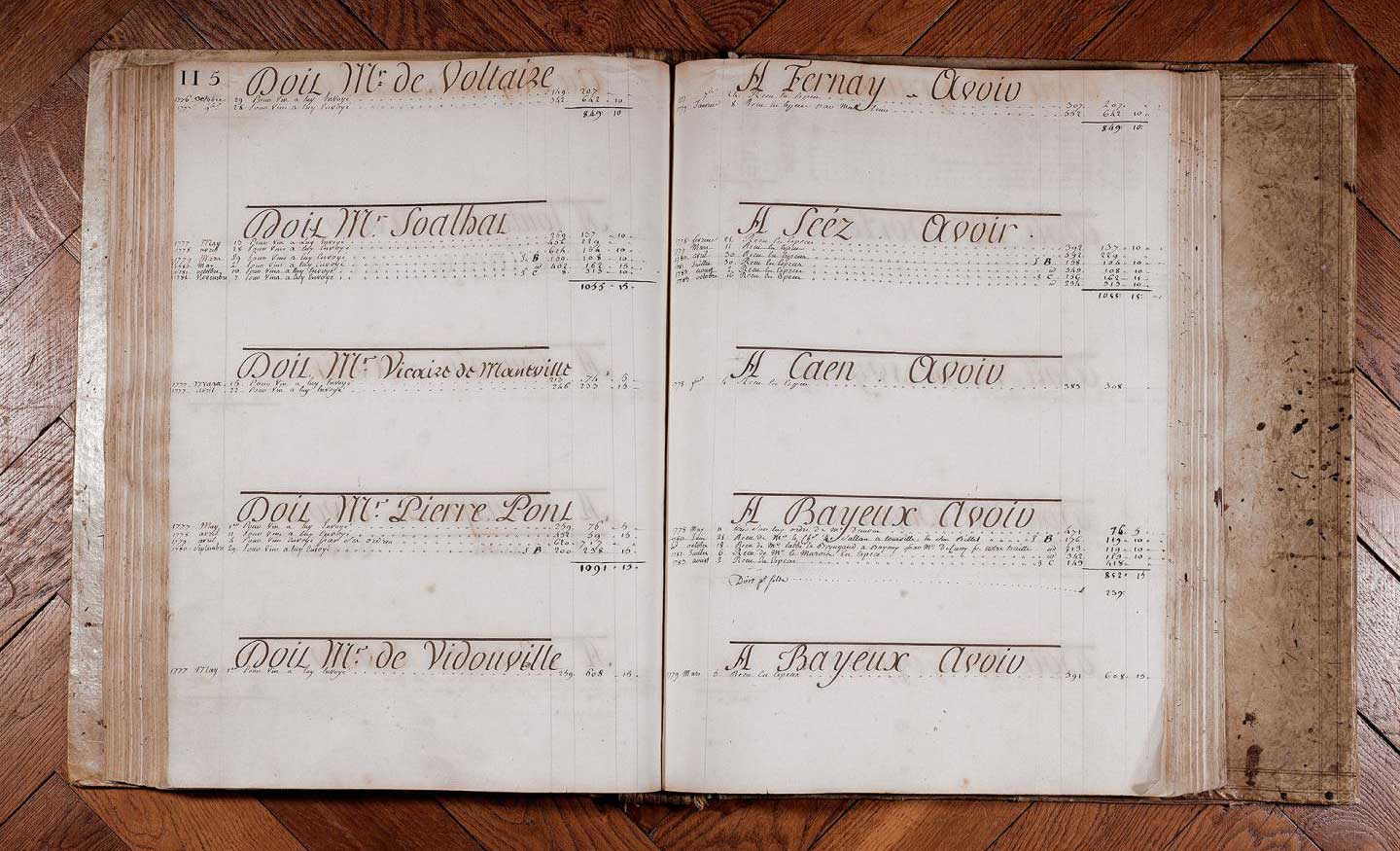 Voltaire became a customer in 1777, as did King Louis XVI's sister, Madame Elisabeth in 1788 and Louis Bonaparte, King of Holland (brother of the Emperor) in 1806.
Despite Chanson's impressive portfolio of vineyards, by the 1980s the quality of their wines had diminished. With its reputation waning, the business was in need of new management and new money. Recognising the potential, the languishing domaine caught the eye of Champagne icon Bollinger, who acquired it in 1999 and invested heavily to restore it.
Bollinger installed two Burgundian heavyweights; Gilles de Courcel to run the business, and the highly respected Jean-Pierre Confuron to make wine. True to the interconnectedness of Burgundy, Confuron makes wines at Domaine Confuron-Cotetidot in Vosne-Romanée with his brother Yves, who also supervises Gilles de Courcel's family domaine in Pommard. Jean-Pierre's grandmother was first cousin to legendary winemaker, Henri Jayer. But enough of the name dropping.
The new team made considerable improvements. From 2000 they stopped using fertilisers and herbicides in the vineyards and from 2009 the domaine's vineyards were run on organic principles (although not certified). The winery, built on the outskirts of Beaune in 1974, was heavily modernised between 2008 and 2010.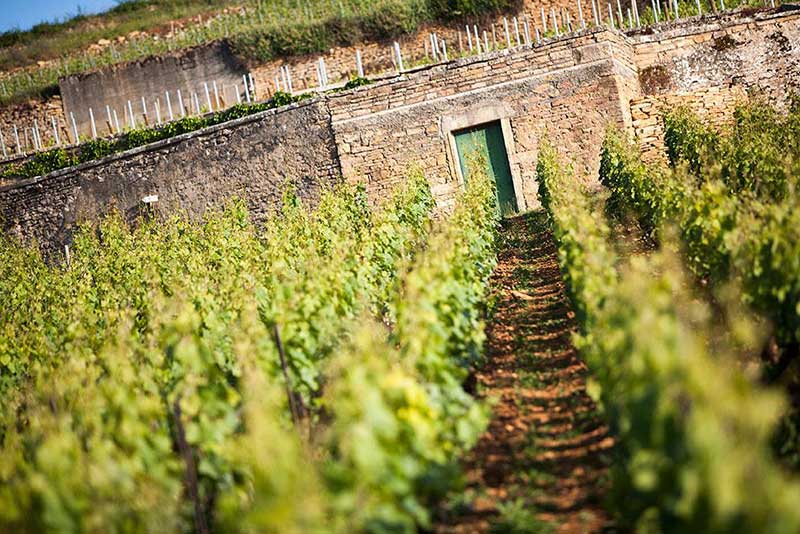 Significant vineyard purchases were made in 2006, increasing holdings from 36 to 45 hectares with Chanson now one of the largest owners of Beaune Premier Cru vineyards.
The vineyards provide about 25% of Chanson's needs, which is a pretty standard arrangement, however as Gilles de Courcell notes in The Drink Business, Jan 2015: "We've decided that with every single wine from our domaine we should have control over the vinification, so we've stopped buying finished wine from our growers… Chanson used to be an old, traditional négociant, but we wanted the word négociant to disappear from our vocabulary."
Buying only grapes and not finished wine from growers is a big deal and not common practice for a négociant in Burgundy. It indicates the extent to which Chanson is pursuing quality. They also work closely with those growers from whom they purchase grapes.
Chanson's barrels of wine, as well as company headquarters, are housed in a unique building known as 'La Bastion'. This imposing 4 storey stone colossus, with its 8-metre-thick walls, is one of a series of defensive towers built in the 15th and 16th century to protect the town of Beaune. Chanson's 'Bastile de l'Oratoire' is named after the adjoining chapel and is one of a remaining five.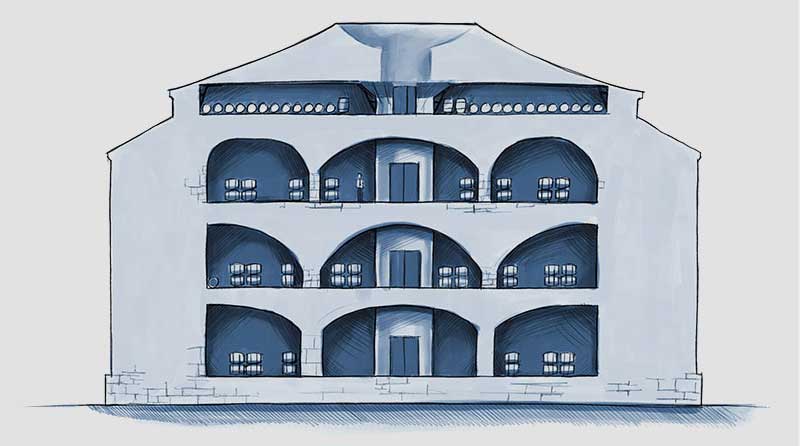 Built as a defence tower and classified as an historic monument, with its 8 metre thick walls, La Bastion became the property of Chanson during the Revolution. The constant temperature and humidity guaranteed by its walls, make it the ideal cellar.
Bollinger's hard work at Chanson has paid off. Clive Coates MW; "The land holdings are impressive, and since 2001 the quality has lived up to the potential." At the same time as improving quality, a tight rein has been kept on prices. This is a concerted effort to rebuild Chanson's reputation by offering outstanding value. A great strategy - but unfortunately one that can't last forever
The 2019 vintage again saw warm conditions in Burgundy, resulting in what is generally regarded as a great vintage. "The long, hot dry summer of 2019 created the perfect conditions in Burgundy for a bumper vintage. Bernard Hervet, former director of Faiveley and Bouchard, two of the biggest maisons in the region, went so far as to say that it could perhaps rival 1865, the greatest vintage of all." Financial Times, December 2020. Nothing like an over the top quote to ensure a headline for Monsieur Hervet. This observation is a little more measured… "After tasting more than 700 Burgundy en primeur samples, Charles Curtis MW says 2019 is a hedonistic vintage that will take its place alongside other exceptional recent years in Burgundy." Decanter, January 2021.
---

Domaine Chanson Le Bourgogne Pinot Noir 2019
Despite the generic Bourgogne rating, the fruit for this wine is far from it. It's sourced from select estate-owned vineyards, from both the Côte de Beaune (southern part of the Côte d'Or) and the Côte de Nuits (northern part of the Côte d'Or). I'm told a lot of the fruit comes from Santenay (south of Beaune), including 'Village' and 'Premier Cru' vineyards. All pinot noir at Chanson, including the Bourgogne Rouge, is 100% whole bunch fermented and is matured in 25% new oak.
In my experience Bourgogne Rouge is often lean, weedy, acidic and overpriced. But the fact that Chanson includes the varietal name pinot noir on the label is a clue that theirs is made in a different style. It's much more generous. And as you'd expect, given the warmer growing conditions in 2019, this is more generous and rich style than in previous vintages.
On the nose you'll find blueberry, cherry and Turkish delight notes. On the palate, cherry and pomegranate fruit is tempered by leaner savoury notes and a touch of spice. Nicely viscous, a clear line of Burgundian acid brings balance to its generous (for Burgundy) fruit with velvety tannins lining a beautifully dry finish. Good to let this open up a bit before drinking. Nice. 13% alcohol and sealed with cork.
"Bright red colour. Scents of violet mixed with intense aromas of ripe black cherries and spices. Complex and well-structured. Very pure fruit. Deep and tight texture. Elegant tannins. Long and generous aftertaste." Winemaker's notes.
No reviews as yet, but you can enjoy it with some Hip Hop on the side at Big Poppa's in Darlinghurst for $95 a bottle. This wine is outstanding value and is without a doubt one of the best value Bourgogne Rouge to be found. You won't regret having a few of these on hand.
I can offer it for $32 a bottle (same price as the previous 5 vintages - incredible).