Well what do you know? The December issue of Decanter Magazine has hit the stands, and its Top 20 Sparkling Wines of 2020 (global, including champagne) includes none other than the Daosa Blanc de Blanc 2015.
Told you so.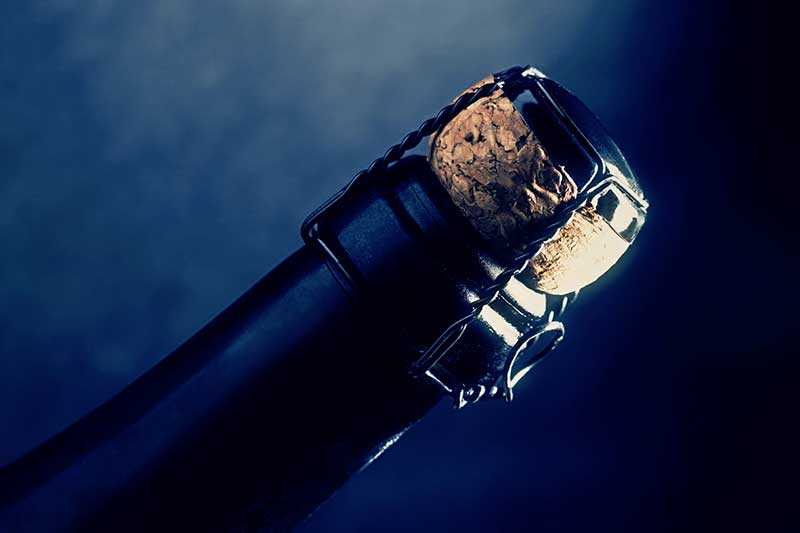 Also worth a mention - this month's Money Magazine ran their annual 'Best of the Best 2021', and the one sparkling wine in their 'Top Drops' is, of course, the Daosa. Peter Forrestal, Australian wine writer and founding editor of Australian Gourmet Traveller Wine, curated the list and had this to say about it; "This is a powerful, fresh and vibrant bubbly. Tight, complex and concentrated in the mid-palate, it finishes crisp, fine, long and dry."
---

This is superb sparkling:
"Beautifully perfumed with hints of peach, bright citrus and heady, rich brioche notes, then to a palate braced with a fine acidity, clean, focused fruit and a layered textured finesse." 97 points, Platinum Award, Decanter World Wine Awards 2020.
"It's very elegant, very long, and superbly balanced." 97 points, Halliday Wine Companion 2021. Included in 'Best of the Best' Sparking Wines 2021, James Halliday.
"A cracking vintage wine from Xavier Bizot showing aromas of coconut, nougat, cashew nut, lemon curd and hints of oak barrel. Full bodied and weighty. Displays concentration and richness, the finish long and powerful. A most impressive sparkling wine." 96 points, Gourmet Traveller Wine, January 2020. Top rated Australian Sparkling in Gourmet Traveller Wine.
"Medium to full yellow colour, with a very nutty, nougat-like bouquet which incorporates fresh oak and nutty lees-derived characters. It's full-bodied and powerful, dry, savoury and lasting, with some tannin grip which helps dry the palate and aftertaste. Oak makes a strong statement and the wine is full-bodied, powerful and dramatic." 96 points, Huon Hooke, The Real Review, Jan 2020 (a big score from him).
"The ripeness of the warm 2015 vintage is showcased in pear, grapefruit, golden delicious apple and even notes of fig, backed with the spicy, roast almond complexity of full oak fermentation. Age and oak brings creamy texture, well integrated with beautifully poised acid drive and integrated dosage. It concludes with outstanding line and length, confirming a characterful and masterfully assembled style." 93 points, Tyson Stelzer, WBM Magazine. 100 best wines of the year 2019.
The perfect antidote to 2020.
I can offer it for $85 a bottle.

Check out our full range of sparkling wines here.
And our full range of delicious rosé wines here.