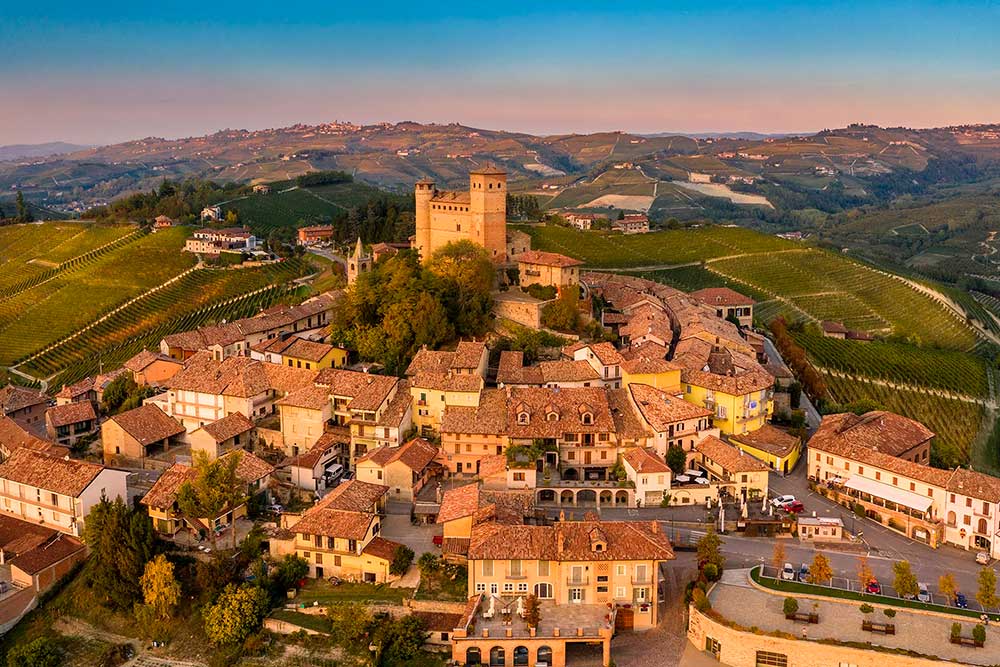 The picturesque village of Serralunga d'Alba in north west Italy.
The beautiful region of Piemonte, located in Italy's northwest corner, is well known for producing wines of immense quality and longevity. Barolo and its sister Barbaresco are the most well-known and staples for any cellar, both being nebbiolo. However it's interesting to note that nebbiolo only makes up 3% of total production. Generally, you'll find the Piemontese drinking a lesser-known grape called dolcetto.
Meaning 'at the foot of the mountains', Piemonte is located at the base of the French Alps. However, with a name that suggests otherwise, less than 5% of vineyards are officially classified as 'flat'. Most vines are planted between 150m to 400m above sea level, the best reserved of course for nebbiolo. Proximity to the freezing alps and the warm Mediterranean give Piemonte diurnal temperature variation - a climate where hot and cold temperatures have a sort of tug of war. Most mornings, fog covers Piemonte and as the day progresses, the warm see breeze intervenes, clearing it away.
Somewhat isolated and surrounded by the alps, Piemonte remained mostly untouched when the Papal, Habsburg and Bourbon empires held dominion over Italy between 1550 - 1860. Its insular location is reflected in the production of wines such as dolcetto. Piemonte's proximity to France also saw it become a cradle of renaissance thinking, with many historians believing Piemonte lead Italy through its first steps to industrialization.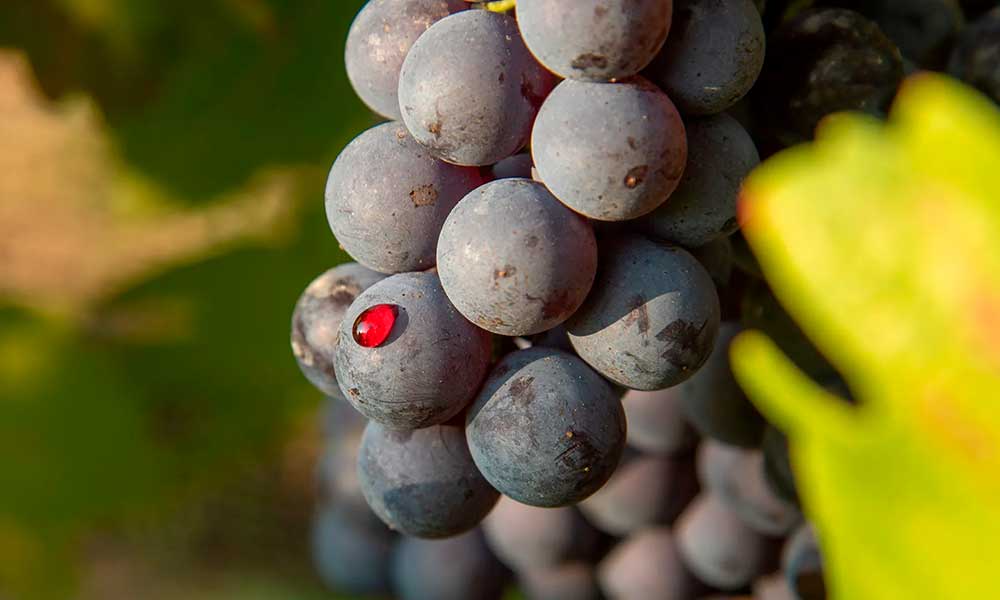 Dolcetto, pronounced dol-che-to, is the third major grape of the region and is the third most produced grape in Piemonte. Dolcetto is almost solely produced in the provinces of Cuneo and Alessandria. While its name translates to 'little sweet one,' dolcetto is actually more savoury. Most producers create dolcetto that is very dark in colour, with flavors of blackberry and licorice. Nowadays, some old and new world producers have begun to create a more fruit forward style, dialing back some of the tannin. The low acid content of dolcetto means it is meant to be drunk young and within its first 3 to 5 years (sometimes less) and at almost a fifth of the price of good Barolo, it's a bargain. I find its value equally fascinating for the crucial role it plays in the Piemontese wine economy. Generally, you can find dolcetto within cooler regions and vineyards of Piemonte, as the 'premium' vineyards are reserved for Barolo and Barbaresco. This less desirable location and the quick winemaking process is critical to the success of the Piemonte wine industry and in no way reduces the quality of the wine being produced. As a relatively hardy grape dolcetto suits these locations very well. It can be grown quickly and marketed early as it's harvested up to four weeks before nebbiolo.This allows many producers to fund other ventures - like growing nebbiolo.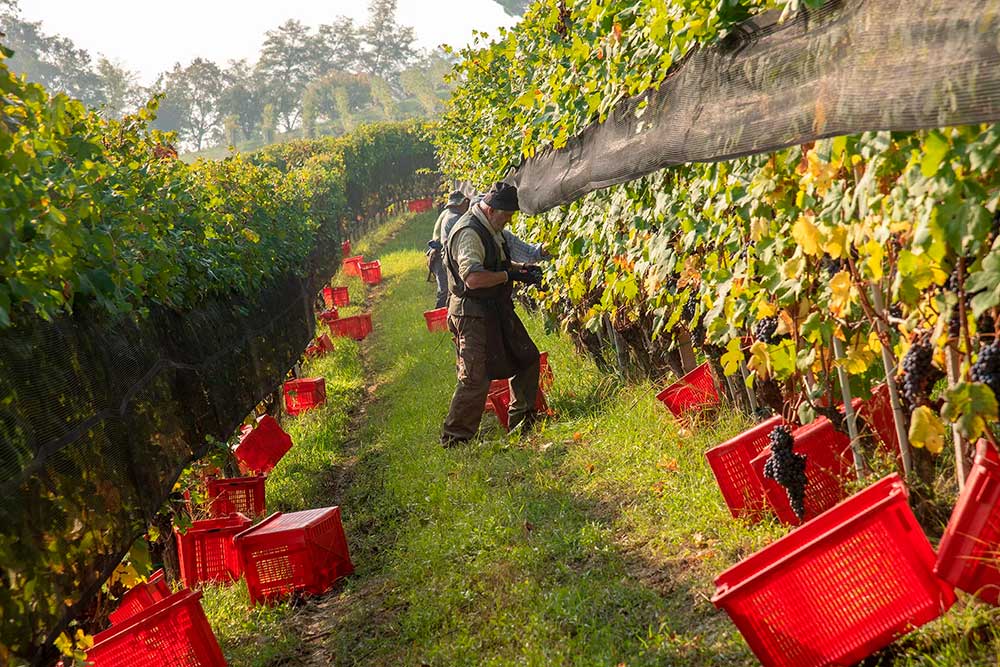 Vintage on the Massolino estate.
Most dolcettos do not undergo extended maceration (to extract flavour and tannins) and barrel ageing. Yet, several producers are now making age-worthy dolcettos by applying winemaking methods normally reserved for nebbiolo and international varietals such as merlot and cabernet sauvignon.
The three DOC or DOCG approved Dolcettos in Piedmont that are worth knowing are Dogliani, Dolcetto di Ovada Superior and Dolcetto di Diano d'Alba. I've been enjoying a dolcetto d'Alba from well-known producer Massolino. But dolcetto has also found its way outside of Italy, so I wanted to try a new world dolcetto from here in Australia. Winemakers Unico Zelo have released an incredibly groovy south Australian take that we are excited to now offer.
---
Massolino
The Massollino estate was established in 1896 by Giovanni Massolino, near the picturesque village of Serralunga d'Alba. It is now run by a fourth generation of the family - brothers Franco and Roberto Massollino. Surrounding the village is one of the best sub-zones of Barolo and it's here the estate's greatest assets, its prized vineyards, sit. The estate recently purchased more vineyards, now totalling around 100 acres, and produces some of the finest wines in Piemonte - their hallmarks: tradition, purity and elegance.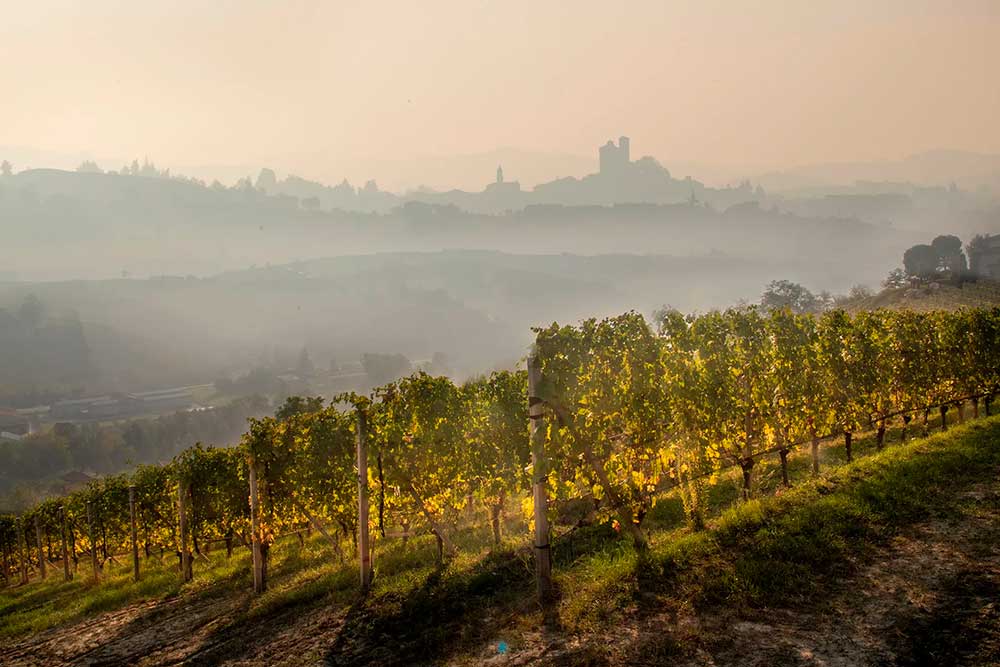 Massolino vineyards surrounding Serralunga d'Alba.
Dolcetto d'Alba DOC Massolino displays a typically Piedmontese DNA, and is ideal with all courses of a meal. It's perfect with cured meats and cheeses, with pasta, rice or soup, and grilled red meats enhance its good body and delicious drinkability.

Massolino regularly receives praise from high profile critics, including Robert Parker's Wine Advocate. The estate was awarded 'Winery of the Year 2010' by the influential US based Wine & Spirits Magazine.
Massollino Dolcetto d'Alba 2020
"Raised entirely in tank, this is surprisingly deep, yet also so juicy and bright, with flavours and aromas of ripe plum, dark cherry, iodine and violet, supported by ripe, yet abundant, chalky tannins. I'm not sure I've ever thought of a Dolcetto I'd love to see with a few years of age, but I did here. Serious bargain." Importer's notes.
In the glass this is a clear, deep, rosey red. On the nose there are lifted, light aromatics of plums and marzipan. On the palate you'll find raspberry and pommegranate meld with more savoury, pepper and pith notes. A touch of marshmallow. Soft tannins and good acid make this eminently (or imminently) quaffable.
I can offer it for $39 a bottle.

---
Unico Zelo
It was perhaps by pure coincidence that I stumbled upon this delicious dolcetto by South Australian producer Unico Zelo at the Carrington Hotel in Surry Hills. Of course I had to try it! The groovy label and interesting name, a signature of these South Australian Winemakers, immediately caught my eye. Some of their other wines boast names such as 'Fresh A. F.', 'Truffle Hound' and my favorite 'Disco Caviar'. With a keen focus on sustainable practices and demonstrating the capabilities of the Australian climate; Brenden, Laura Carter and their dog Truffles set up shop in 2014 in the Adelaide Hills and have since had great success.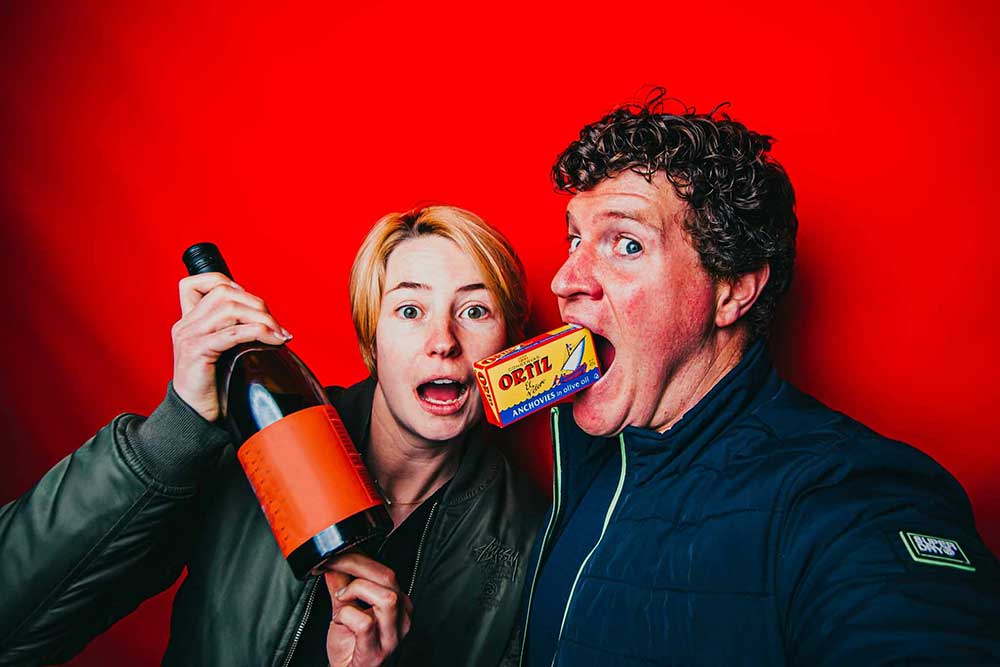 Laura and Brenden Carter. While studying Oenology at the University of Adelaide, Brendan met Laura, who was studying Agricultural Science. Brendan passed that wine passion on to Laura, and she finished her degree with a work placement in the lab at Henschke, where she stayed until Unico Zelo took shape not so long later.
The fruit for their wines is sourced from 30+year-old vines, planted by Penfolds in 1990 (yep you read that right) in what Brenden and Laura believe is the best location for dolcetto in Australia – Polish Hill in the Clare valley. Like Piemonte, Polish Hill's climate is ideal for dolcetto - hot days and cool nights, allowing for awesome acid retention, well balanced against fruity ripeness. The Jungle Jungle dolcetto is delicious on its own or with food. Brenden and Laura suggest the best food match is anything you can eat with your fingers. That doesn't narrow it down much for me. How uncouth!

Unico Zelo Jungle Jungle Dolcetto 2021
"One of our favourite wines to drink. The Jungle Jungle boogie has got a bit more vibrant this year. The Clare Valley Dolcetto that's been the hallmark of this wine for years is still the star, but we've invited some friends new and old to the party. Touriga Nacional from Langhorne Creek (a perfect region for it if there ever was one) makes its Unico Debut, and it adds this wondrous layer of dried lavender but backs up the core fruit body to the wine - Clare & Langhorne in herbaceous harmony at last. To spice it up, a dose of Adelaide Hills Nero D'avola, bringing the acidity to Goldilocks level. As always, it's one of those wines that will disappear before you know it, especially when lightly chilled on a warm spring day! Enjoy whilst eating with your hands for maximum deliciousness and supreme refreshment. Welcome to the Jungle Jungle."
Winemaker's notes.
In the glass this is also clear, dark rosey red, slightly more purple than the Massolino. On the nose you'll find rose, sarsaparilla, jammy plums, redskins sweets and black peppercorn. On the palate there's a lot more spice. Graphite, raspberry and rhubarb with a pinch of dried herbs. Tannins are very soft but there's plenty of pepper. Juicy, bright and fresh. So quaffable.
I can offer it for $23 a bottle.