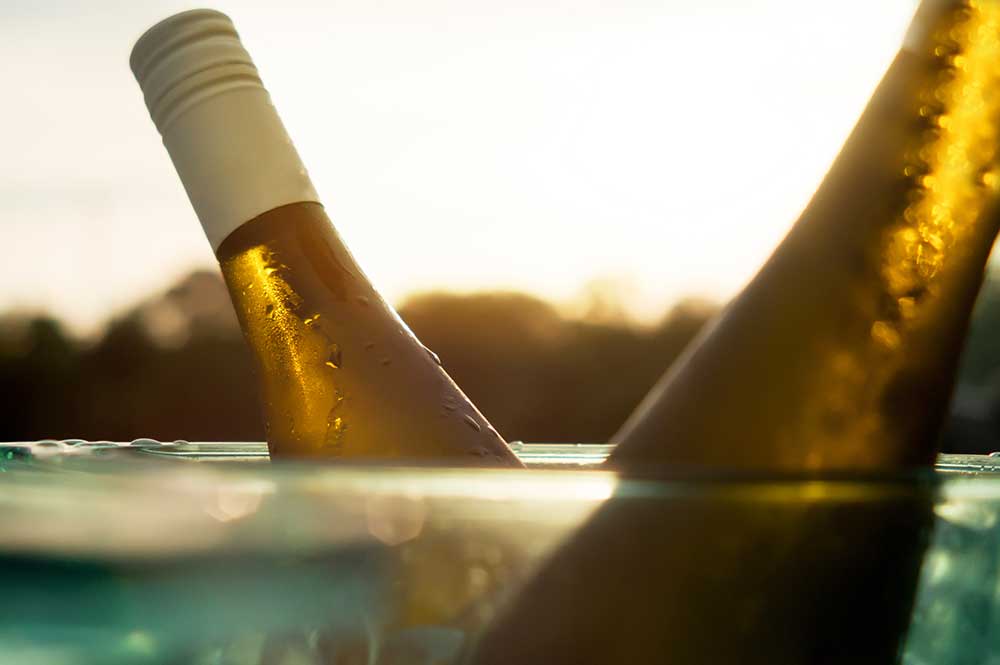 Summer's around the corner so now's time to think about having a fresh, easy drinking and affordable white to have on hand. I think I have the perfect variety for you.
Picpoul (Piquepoul) is not well known in Australia, but it's one of the oldest domestic varieties in the vast Languedoc region of southwest France. It's been grown there for several hundred years, but like most of Europe's vines, was devastated by phylloxera (an aphid-like pest) in the mid-to-late 1800s. As a late ripening and low yielding variety, it was not replanted with any enthusiasm, but its tolerance of sand made it a good choice for coastal vineyards.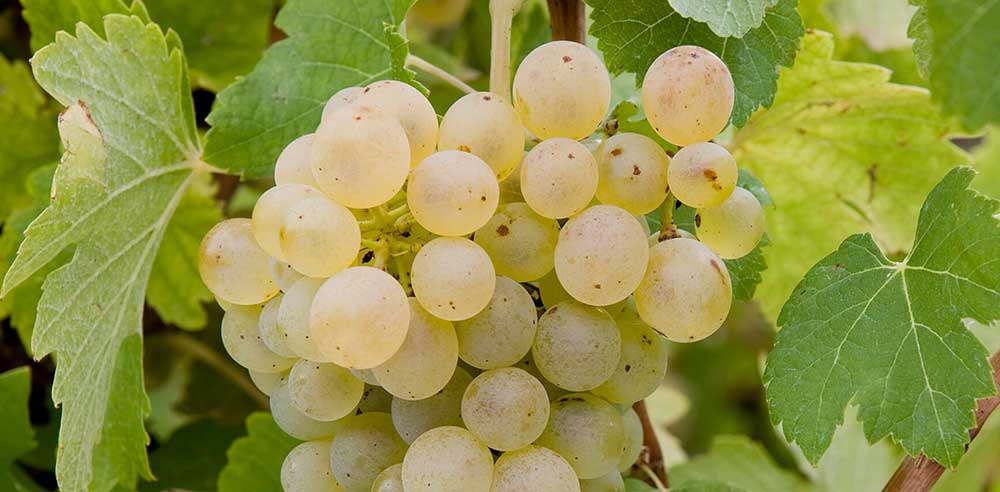 Picpoul grapes are small, golden and oval shaped and produce super-fresh dry wines. In the old Occitan language, the term Picpoul translates to 'pecking hen' or 'lip stinger,' referring to the high acidity of the variety. This colourful description though is long outdated. Appellation rules were put in place decades ago to prevent the excessive yields that lead to under-ripeness (ie. high acidity) in the variety.
Typical Picpoul descriptors are lemon and lime, floral and mineral characters and clean, zesty acidity. Here's how Jancis Robinson MW describes it in her book Wine Grapes: "Lemon scented, nervy, and dry, occasionally on the floral side." Decanter Magazine observes "zingy acidity, often complemented by citrus, green fruit and white blossom characters, and a distinct saline, iodine quality. More complex examples can also display mineral, wet stone, or yeasty notes, too." To me it's somewhere between aromatic muscadet and chablis, with a shot of new world riesling. Nice.
And, "… like many crisp, high-acid, low-fruit whites, it goes extremely well with food. Whereas fruitier wines tend to dominate food, this kind of wine allows the food to be the hero. It's happy to play the role of accompanist." Huon Hooke.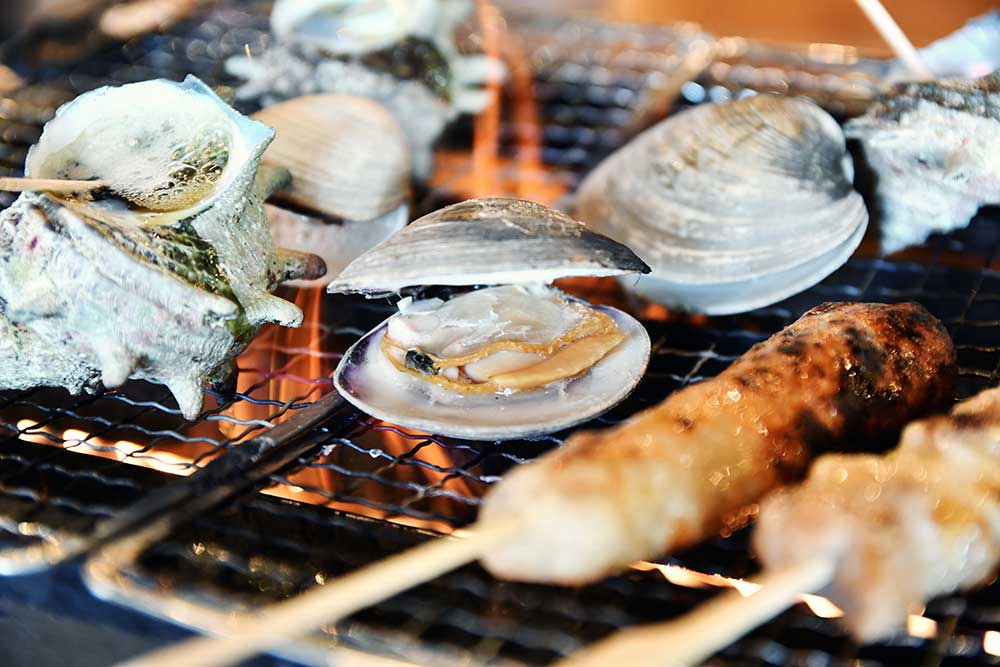 These days the most famous expressions of picpoul are found in a sub-appellation of Languedoc, known as Picpoul de Pinet AOP, a rare instance of French labelling reflecting the variety in the appellation name.
Centred around the town of Pinet, Picpoul de Pinet is a white only appellation based entirely on Picpoul. At 3,000 acres it's a large region and one of the biggest producers of white wines in Languedoc. The appellation lies on Languedoc's eastern edge, southwest of Montpellier. It runs along the Mediterranean coast, separated from the sea by a large lagoon, the Bassin de Thau. To the east is the port of Sète, with its splendid fish market, and to the south, the old Roman town of Agde.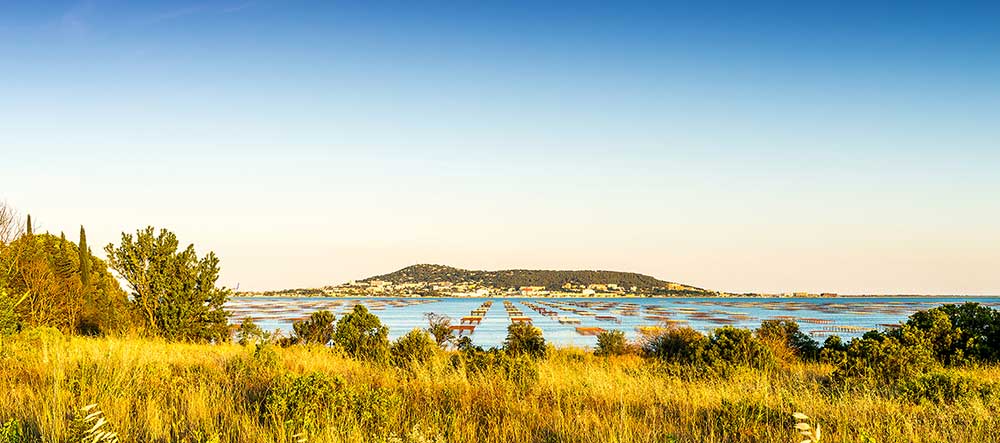 Oyster beds in the Bassin de Thau. Not surprisingly, Picpoul is the perfect shelfish accompaniment.
Appellation rules require the use of a tall, slim, green embossed 'Neptune' bottle, which a growing number of producers are opting to seal with screwcap (a practice not generally favoured by the French). This ensures the wine's freshness - an essential part of the Picpoul experience.
Languedoc is famous for its sunbaked vineyards, so how does a wine as fresh and delicate as Picpoul, usually a cool climate style, emanate from here? The answer lies in the appellation's close proximity to the coast. Here a strong sea breeze moderates high daytime temperatures, while the lagoon prevents steep night-time temperature drops. The locals say that the picpoul vines aren't happy unless they can see the Mediterranean. They're obviously onto something.
---

Racine Picpoul de Pinet 2022
Racine is the work of French wine industry heavyweights, Bruno Lafon, whose family run the renowned Domaine des Comtes Lafon in Meursault (Burgundy), and Francois Chamboissier of Bordeaux, both of whom have fingers in many significant wine pies in the south of France.
The duo have excellent relationships with local growers in Picpoul and have been able to source fruit from a small 2ha plot, right near the Thau Lagoon, with 30-year-old vines. The fruit was harvested in the cool of the night and fermented at low temperature in stainless steel to capture freshness. No oak to once again preserve as much crispness as possible. The finished wine is 13% alcohol and sealed with a screwcap.
The duo have created a pure, classic example of picpoul.
Clear bright gold in the glass. On the nose, lemon, pear and ripe kiwifruit mingle with honeysuckle notes. On the palate you'll find lemon sherbet and dried pear with a toasty leesy finish. When it opens up, touches of grapefruit marmelade pithiness appear here and there. This has a nice viscous mouthfeel and plenty of bright clean acid. Summer deliciousness!
I can offer it for $29.50 a bottle.

---
In Australia picpoul is regarded as an 'alternative' variety - a sector that's seen an explosion in interest in the past decade. It's hard to find official figures for plantings of picpoul here - suffice to say they're small. There's about half a dozen or so producers in McLaren Vale and a few plantings in other regions, including one significant outpost in the Adelaide Hills, which recently caught my attention.
---

Lloyd Brothers Adelaide Hills Picpoul 2022
Brothers David and Matthew Lloyd are third generation vignerons, with their grandfather Dr Hugh Lloyd starting Coriole in McLaren Vale, back in the 1960s. Hugh's son Mark Lloyd was responsible for the first plantings of picpoul in the country, releasing Coriole's first vintage in 2014. David Lloyd, spent much of the last decade living in the UK where the variety he drank the most of was picpoul. Indeed, he loved it so much he wanted to make his own back home in Australia, so it was pretty handy that it was his uncle who'd gone through the arduous process of bringing it here. Coriole and Lloyd Brothers are run completely independently of each other, but there's still a family connection which is very helpful, especially when it came to picpoul.
These days Lloyd Brothers have a 65ha site in McLaren Vale as well as a 45ha site in the Adelaide Hills. The estate as a whole is highly regarded, and is included in Huon Hooke's The Real Review, Top Wineries of Australia for 2023.
Across the two sites are the largest plantings of picpoul in the country, with 0.39ha in McLaren Vale and 3.48ha in Adelaide Hills.
The Adelaide Hills estate, first planted in 1997, sits at around 350m elevation, and was acquired by Lloyd Brothers in 2015. The site has around 25ha of vines, which includes the Adelaide Hills staples of chardonnay, pinot noir, sauv blanc, syrah and pinot grigio. The more recent plantings of picpoul are believed to be the only ones in the Adelaide Hills and are the source of the fruit for this terrific wine.
Max Allen's recent article in the AFR, 'The niche wine that's perfect with oysters', sings the praises of picpoul in Australia. Identifying just three he recommends, one being the Lloyd Brothers Adelaide Hills Picpoul.
Fruit for the wine was handpicked and wild yeast fermented, after which it spent about a month on lees (dead yeast cells) which, coupled with the thick skins of picpoul, gives the finished wine a really nice texture. You'll love the fresh, zesty citrus aromas and flavours. 11.5% alcohol and sealed with a screwcap.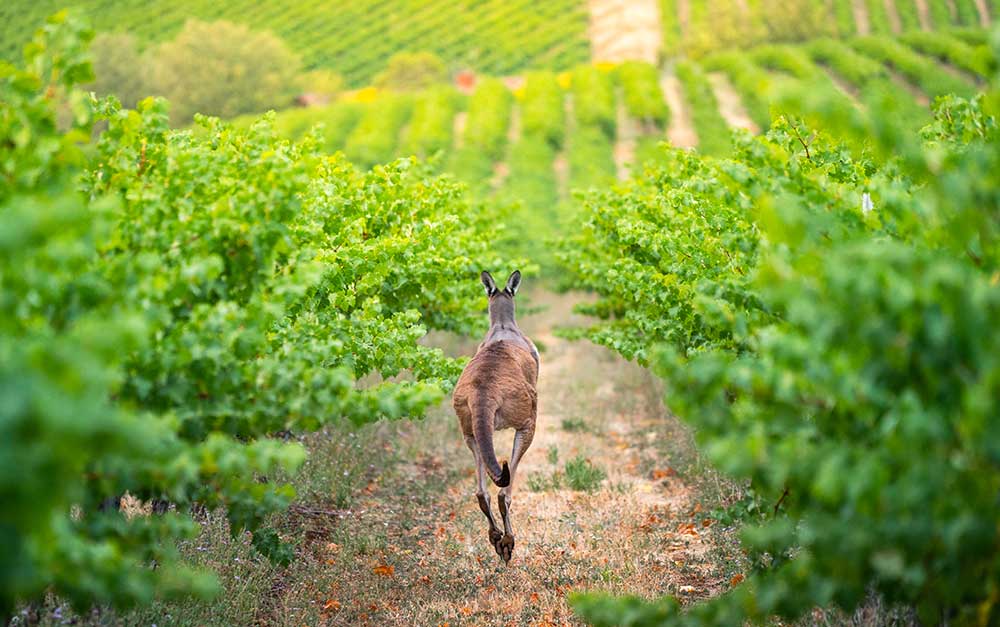 Vineyards in the Adelaide Hills.
"Picpoul, or 'lip stinger' in French, suits these parts. Lightweight and tensile, the grape's physiognomy, affinity with maritime settings and high-acid kit imparts an aura of confidence and optimism. Real freshness, natural of feel. Pithy and textural, to boot. Preserved lemon rind, nashi pear granita, yuzu, frangipani and spa salts careen long, with a scurvy, salty linger making one reach for the next glass." 91 points, Ned Goodwin MW, James Halliday Wine Companion. And a Special Value Award to boot!
"Lime, lemon rind, nashi pear and brine. It's tight and zingy, saline, lime and pink grapefruit, a green apple tang, very fresh and nervy, with a light chalky texture and grip, with a fresh quinine-laced finish of good length. Lots of pulp and pith, all citrus flesh, and very good to drink. Excellent. Vigorous and lively."
91 points, Gary Walsh, The Wine Front.
"Lovely brightness and liveliness in the glass. Delicate aromas of lemon pith, white lily, oyster brine and wet stone. Snappy and with plenty of zing on the palate, lashings of lemon and lime, a touch of shapely phenolic texture and a lovely line of acidity. A really enjoyable, straightforward and delicious wine." 91 points, Aaron Brasher, The Real Review.
Silver Medal - 92 points, Royal Melbourne Wine Awards, Single Varietal Class
Silver Medal - Australian Alternative Varieties Wine Show
Silver Medal – 93 points, National Wine Show Australia
Needless to say, it was the top-awarded Picpoul in each of the shows it's been entered in.
I an offer it for $23.50 a bottle.