Last week the Bordeaux En-Primeur 2020 campaign finally wrapped up. En primeur is a system used by the French, most notably the Bordelaise, to sell their wine as futures. This simply means consumers purchase wine at an agreed price now, for delivery at some date in the future.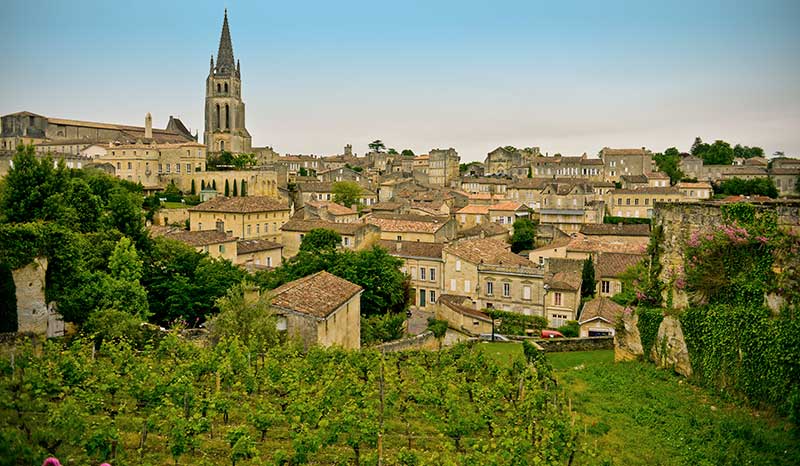 The view over UNESCO world heritage listed St-Emilion.
While forms of en primeur have been used for centuries, post WWII the Bordelaise have been using their own take on the system; "Cask (barrel) samples of wines are customarily shown in the spring following the vintage. Thousands of trade and media representatives descend on Bordeaux each spring for carefully organized programmes of tastings. Sales are solicited, through brokers and then négociants, as soon as proprietors decide to announce their opening price and market reaction is keenly monitored by interested parties. A particular property often releases only a certain proportion, or tranche, of its total production, depending on its need for cash and reading of the market." Oxford Companion to Wine.
It's all a bit of a hoopla, as critic's reviews, and subsequent prices and quantities are released over the campaign. This year, the first wineries started releasing in early May, with the final ones at the very end of June. Buyers make majority payment now, with the balance, comprising freight, duties, customs, WET (Wine Equalisation Tax) and GST when the wines are delivered sometime mid-2023. While the rationale behind en primeur is that buyers secure sought-after wines at a better price, this is not always guaranteed. In the end it all depends on demand and supply.
Two years can be a long time, so while you're cooling your heels, here's a wonderful Bordeaux to enjoy now, from the highly regarded 2016 vintage.
Bordeaux is regarded by many as the premier wine region of the world. It's the largest 'quality' wine region in France, and at around 110,000 ha is about four times the size of Burgundy. Most people associate Bordeaux with cabernet sauvignon, but it's merlot that's the most planted red variety accounting for around 65% of red plantings.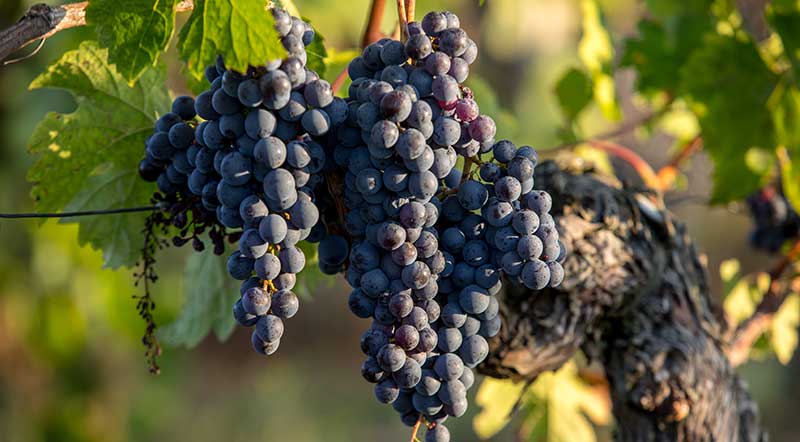 Merlot grapes in St-Emilion.
Compared to cabernet, merlot grapes are larger and have a higher pulp to skin ratio, giving them less tannin and less colour. They are also higher in sugar, which leads to higher potential alcohol and a feeling of softness. As a varietal, merlot is often described as soft, supple, ripe and round, with flavours of cherry, plum and chocolate. Merlot is often blended with other varieties, most notably cabernet, with the merlot providing mid-palate weight and softness, while the cabernet adds colour, tannin and distinct aromatics.
There's plenty of merlot planted in Australia, but as Jancis Robinson's wonderful book Wine Grapes observes, it "has no clear identity or reputation." But Merlot, or merlot-dominant wines from Bordeaux are different, they have the potential to be structured, deep and age-worthy.
While merlot is grown throughout Bordeaux, the best examples are found on what is referred to as the right bank. This is the eastern side of the Gironde Estuary or more specifically, the northeast side of one of its two tributaries, the Dordogne River. Generally the soil here is less gravel and more clay, which makes it well-suited to merlot and explains why this area produces some of the best expressions of merlot in the world. The two most important right bank appellations are Pomerol and St-Emilion.
The medieval town of St-Emilion is known as the most beautiful village in Bordeaux, and with surrounding vineyards is registered as a World Heritage Site by UNESCO.
You might want to turn the music down on this one.
As with so many aspects of French bureaucracy, the appellation system of St-Emilion is not clear. While there are two appellations, St-Emilion and St-Emilion Grand Cru, there is no distinct Grand Cru zone - instead it's a matter of classification of the individual chateaux, wherever they may be.
The first classification is the Bordeaux Wine Official Classification of 1855, which despite its name is actually only a classification of Medoc, which sits on the cabernet dominant left bank. St-Emilion did not implement its own classification system until 1955, and it's very different to that of 1855.
The 1855 Classification has only seen two changes - one in 1856 and one famously in 1973 when Mouton was promoted from second to first growth. The St-Emilion classification is amended, every 10 years or so and has been in 1958, 1969, 1985, 1996, 2006 and 2012. As classifications affect the perceived quality and price at which wines can be sold, they also affect the value of estates, and so the amendment process has led to significant controversy and legal action, especially in 2006.
The 1855 classification was fairly straightforward, with those that made the list being graded in ascending order of importance, from 5th up to 1st growth (or cru). The St-Emilion classification, on the other hand, ascends in order of importance as follows:
St-Emilion
St-Emilion Grand Cru
St-Emilion Grand Cru is then divided into:
St-Emilion Grand Cru
St-Emilion Grand Cru Classé
St-Emilion Premier Grand Cru Classé B
St-Emilion Premier Grand Cru Classé A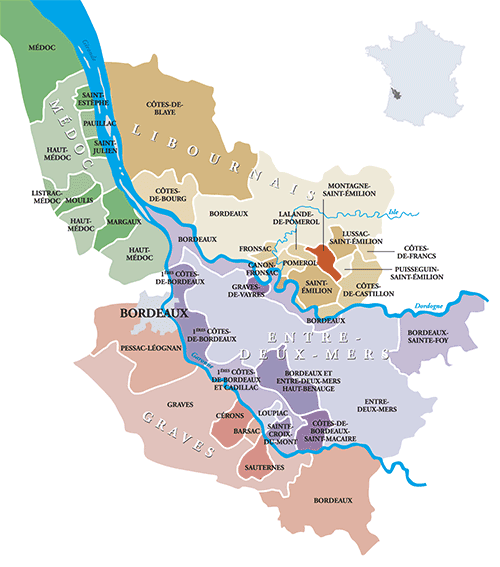 I've always found it a little confusing, and potentially deceptive, as Grand Cru is a well-known designation, long used for the highest quality vineyard sites in Burgundy - whereas in St-Emilion it's a generic appellational description. As the Oxford Companion to Wine observes; "Several hundred properties are accorded the misleadingly grand-seeming St-Émilion Grand Cru status."
Initially Château Ausone and Château Cheval Blanc were the only two Premier Grand Cru Classé A estates, but they were joined by Château Pavie and Château L'Angélus, in 2012.
Angélus is one of the most prestigious estates of St-Emilion and is owned and run by Hubert de Boüard de Laforest, also known as Hubert de Boüard. I had the pleasure of sitting with Hubert at a pre-covid dinner and he's a man of tireless drive and ambition. In a region where perceptions are slow to change, it was his relentless efforts that lead to Angélus gaining Premier Grand Cru Classé status in 1996 and Premier Grand Cru Classé A status in 2012.
Under Hubert's tenure, Angélus released a second wine, Carillon d'Angélus, as well as a third wine, No.3 d'Angélus. The Boüard family also took ownership of several other estates, including a 50% stake in Château Bellevue, which sits over the road from Angélus. If that is not enough to keep him busy, Hubert also has a thriving consulting business through which he advises over 60 estates, and has also managed to fill several public roles, including:
Vice-President of the St-Emilion Wine Growers' Union 1991-99
President of the St-Emilion Wine Growers' Union 1999-2008
Vice-President of the Union des Grands Crus and President of the Association of Grands Crus Classés 1990-96
First Jurat of the St-Emilion Jurade since 2011
Grand Master of the Grand Conseil du Vin de Bordeaux 2013-16 & 2019-22.
Oh... and he's also a knight of the National Order of Merit and knight of the Legion of Honour.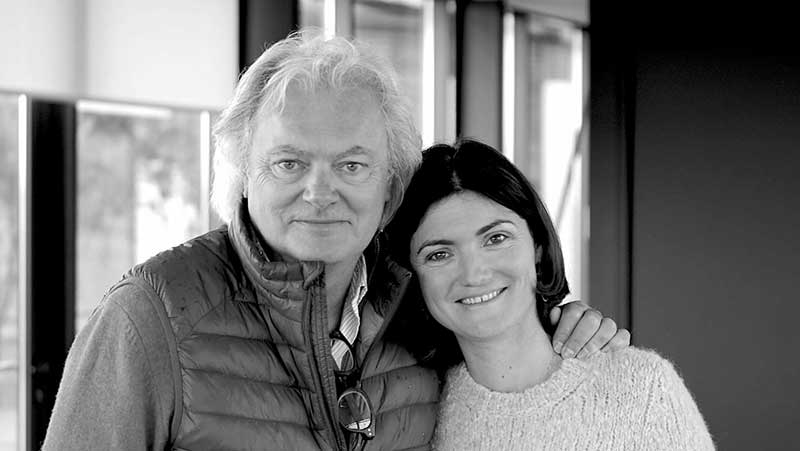 Father and daughter, Hubert and Coralie de Boüard.
In 1998 Hubert acquired what became Château La Fleur de Boüard, in the relatively humble appellation of Lalande-de-Pomerol. Since 2014, Hubert's daughter Coralie de Boüard has managed the estate with great success. "He (Hubert) took a floundering estate in an overlooked appellation and, with the help of his daughter Coralie de Boüard turned it around. Today it is a well-regarded and well-received wine," Chris Kissack, The Wine Doctor.
Needless to say, there are few that know the right-bank, especially St-Emilion, as well as the Boüard family and even fewer who have achieved such great results.
---
Château Clos de Boüard 2016
In 2016 Coralie de Boüard and her father purchased yet another estate, a 30ha property known at the time as Tour Musset, renaming it Château Clos de Boüard. Situated in the humble appellation of Montagne St-Emilion, one of the four so-called St-Emilion satellites.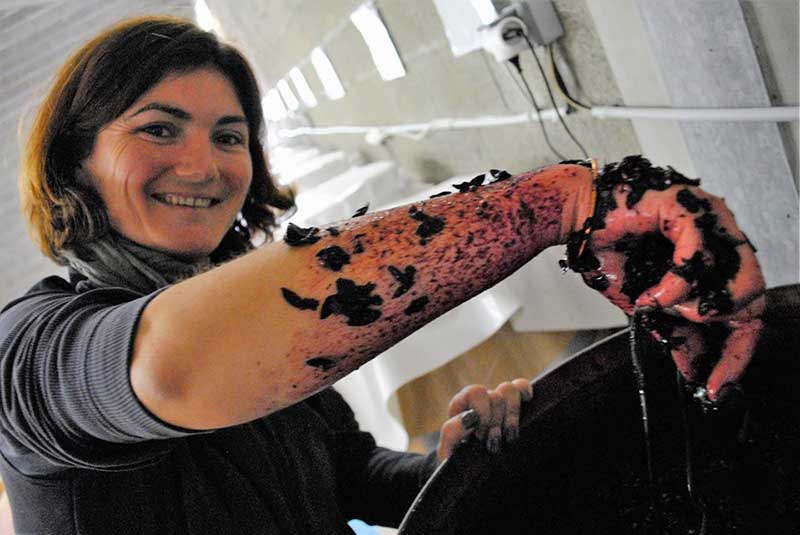 Coralie's aim is something similar to her successful transformation of Château La Fleur de Boüard in Lalande-de-Pommerol. Day to day the estate is run by Coralie and husband Loic Maillet (a negociant), with father Hubert de Boüard acting as consultant.
"I suspect we are going to see the same phenomenon in Montagne-Saint-Emilion (as Lalande-de-Pommerol) only this time it is Coralie rather than her father Hubert who is leading the way." Chris Kissack, The Wine Doctor.
Montagne St-Emilion lies just 5km to the north of the town of St-Emilion, with the vineyards sitting around the village of Montagne. At around 1,500 ha, it's the largest of the St-Emilion satellites and has similar terroir to St-Emilion, with rolling hills and soils a mixture of clay and limestone. It's a red only appellation, with merlot the dominant variety.

This wine, from the highly regarded 2016 vintage, is a blend of 85% merlot, 10% cab franc and 5% cabernet sauvignon, with the fruit coming from 40-year-old vines on the estate. The wine spent 18-24 months in barrel, 50% of which were new. It finished up at 15% alcohol and is sealed with cork.
In the glass this is a deep dark rosy red. On the nose, dark, ripe, blackberry fruit melds with chocolate, tobacco, hazelnut and sweet oak. On the palate: ripe, dark fruit, sweet oak, tobacco, pepper and subtle vegetal notes counterbalance a line of crisp Bordeaux acidity. Tannins are light and soft. Finish is deliciously dry. This is round, ripe, dark and structured.
"Vibrant Fruit here with plum, berry & blackberry character. Full body, firm tannins and a fresh finish with lovely subtle fruit and structure." James Suckling, 93-94 points.
"The wine has a beautiful deep and dense color, the nose is intense on the fresh ripe fruits (strawberry and cherry), notes of smoke, sweet spices and an elegant floral character. A gourmand wine, charming and harmonious with rich and silky tannins. The finish is intense, long and fresh. Accessible in its youth thanks to its balance, the precision of its tannins and its tension, this vintage has a great potential of custody for the most patient." Winemaker's notes.
It's hard to find decent right bank merlot at a reasonable price, but with a terrific review, five years age on it and such a pedigreed producer, I jumped at the chance to get my hands on this delicious wine. Merlot as we don't see it in Australia.
I can offer it for $79 a bottle.