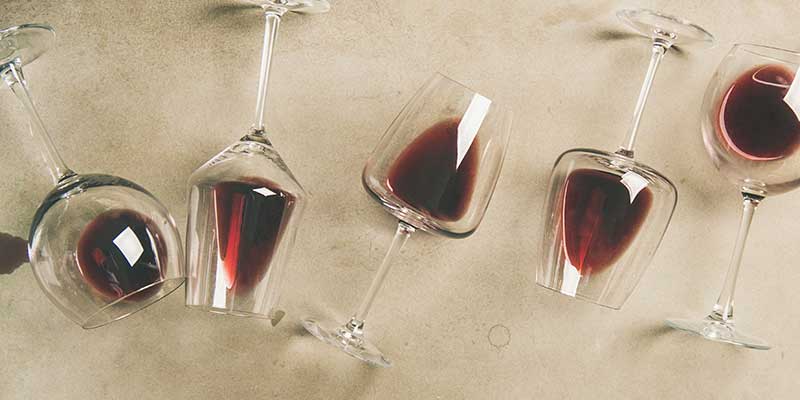 Wine scores. They're ubiquitous and confusing. Traditionally anything above 90 points was considered a great score, but nowdays it seems the threshold is 95, with the best wines squeezed into a 5-point scale. I think there's something wrong though if you're ho-humming 97 points.
Critics like Burghound (Allen Meadows) sing the praises of a $500 premier cru Burgundy and score it 93, while James Halliday and team will give 97 to a sub $25 Aussie riesling. A score of 95 from Huon Hooke is reserved for a great wine and then there are critics like Max Allen (AFR) and Nick Ryan (The Australian) who prefer to recommend and describe wines rather than score them. It's clear there's no calibrated system.
Modern marketing methods give incentive for critics to score wines higher. We wine merchants naturally use the highest score available when selling a wine, so the higher a critic scores a wine, the more likely they are to be quoted (keeping a high profile has commercial benefits). The caveat is that a critic needs to have some profile to start with, so I can't start scoring wines 95 plus and expect to be published.
Of course, there's also a good argument to be made that wine these days is simply better across the board. Having said all that, one thing that's not in doubt is that a wine with 99 points from any critic, should be superb. So ignore everything I've just said, it's just food for thought. And here's just the wine to go with it.
In Halliday's 2021 annual awards, he lists his 'Best of the Best' Varietal Winners, and in the highly competitive Shiraz category there were several wines awarded 99 points, including: Penfolds Grange 2015 ($900), Henschke Hill of Grace 2015 ($865) and Brokenwood Graveyard 2018 ($350). Prices from Halliday.
As a fan, I was also very excited (but not surprised) to see Bekkers McLaren Vale Syrah 2018 ($120) also included in this highly coveted list. When you see the prices of the other 99 point wines, it's no surprise Halliday also gave the wine a Special Value award.
I've been a great admirer of Toby and Emmanuelle Bekkers for years and have offered their wonderful wines in the past. You can read more about Bekkers here.
The fruit for this wine came from three vineyards in McLaren Vale, two in Clarendon and one in Seaview. It was handpicked before being manually sorted and fermented separately using natural yeasts. Much care went into ensuring the gentlest of extractions during ferment, which accounts for the incredibly fine, silky texture of the finished wine. Post ferment the wine was basket pressed, after which the separate parcels spent about 18 months in old, large oak. The wine was blended right at the end and bottled unfiltered with minimal sulphur. The finished wine was sealed with a screwcap and is 14% alcohol.
I spoke with Emmanuelle a few days ago to congratulate her and she told me how "perfect" the fruit had been from one of the vineyards in particular. Interestingly she also compared the 2018 to the much hyped 2012 vintage, telling me she thought the 2018 has all the intensity and concentration of 2012, without being such a blockbuster style of wine. Sounds perfect. Those of you familiar with this wine from previous vintages will know it's all about incredible texture. This really is a stunning wine.
"Soft, fine, silky texture. Dark/red fruit flavour profile accompanied by attractive spice. Purposefully made to avoid overt, syrupy concentration or dominating oak aromas. Capture McLaren Vale intensity; tempered by silky texture, elegance and spice characters. The Seaview parcels bring generosity and density; Clarendon is less dense but imparts aromatics and spice. We believe that texture is the element that holds the key to fine wine." Winemaker's comments.
"A truly great McLaren Vale syrah, as smooth as velvet, yet with layer upon layer of purple and black fruits that are hypnotic in their perfection."

99 points - James Halliday Wine Companion.
Best of the Best - Shiraz
Special Value Rating.
"Best bottle of McLaren Vale Shiraz in my life. This is a remarkable wine and cheap at $120. The understated winemaking relies on vineyard or vine selection and elegant use of whole bunch. The tannins are very fine and the fruit length means you linger over the last glass as you don't want it to end. Rare job, class act and a delight to know we are still getting better as a winemaking country. Thanks Emmanuelle and Toby." Rob Geddes MW.
Grab some before it all goes.
I can offer it for $120 a bottle.