In cooler months I find my tastes lean to the reds of Bandol, a sub-region of Provence. It might seem strange in the middle of winter to turn to an area of France known for rosé, but Bandol's signature wines are deep, intense and generous reds, with robust tannins and high alcohol and it's a style we know and like in Australia. I recently found out though that not all Bandol reds are made in this rich, ripe style.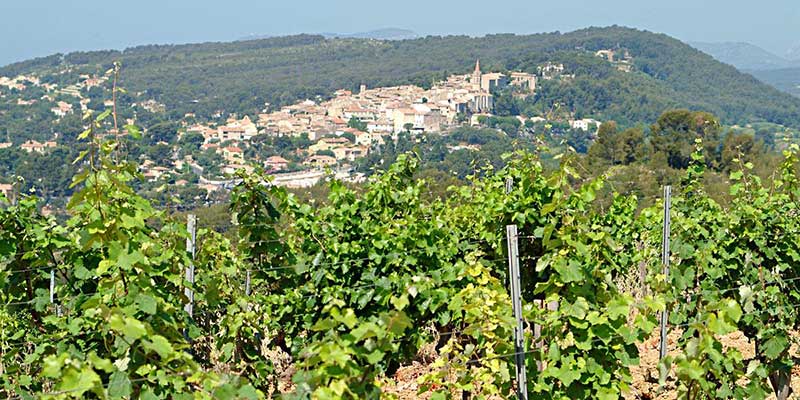 Tourtine vineyard at Domaine Tempier.
An estate that's been around for many years, but a new find for me, is Domaine de Terrebrune. The wines of Terrebrune are different - good different. Yes, these are serious wines no doubt, intense, structured and complex, but why I noticed them is their refinement and finesse. In contrast to Bandol wines like Tempier and Pibarnon, the red wines of Terrebrune are defined by their elegance and I love them.
"There is a more ethereal quality to them, a real freshness." Kermit Lynch (US wine guru).
"Terrebrune makes some seriously great wines, without coming with a fancier French wine region price tag. The wines of Terrebrune are almost unique in the warm, full-flavoured red wine region for their finesse." Mike Bennie, The Wine Front.
"Noted for its subtle, supple wines." Decanter Magazine.
I had a top Châteauneuf-du-Pape producer visit me the other day and I had a bottle of Terrebrune on the tasting table. As it's relatively unknown in Australia I asked him if he knew it; "Of course! It's one of the best in Bandol."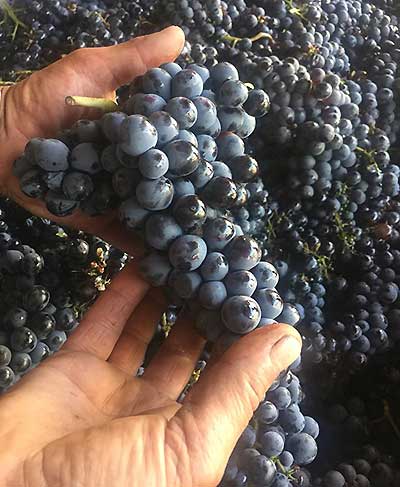 Left: Mourvedre during vintage at Domaine de Terrebrune.
Provence has some of the oldest vineyards in France, with sites going back prior to the arrival of the Romans. It's a large vinicultural area, with around 130,000ha of vines, the majority of which are dedicated to its world renowned rosé. The three key appellations within Provence are: Côtes de Provence, Coteaux d'Aix-en-Provence and Bandol, whose 1,500ha account for only 2% of Provence's production.
Bandol, is referred to by many, including Decanter Magazine's Andrew Jefford, as the 'one true Grand Cru' of Provence. With its name taken from the small, chic, seaside town of Bandol, the appellation's vineyards extend inland, nestled in the hills, many of which are steep enough to warrant terracing. In this idyllic setting you'll find beautiful villages surrounded by vines, with the deep blue waters of the Mediterranean in the distance. There are a collection of elevated, south facing amphitheatres that capture the sun to create a unique microclimate for vines. Bandol gets an average of 3,000 hours of sunshine a year compared to Burgundy, which gets around 2,000 hours in a good year and only 1,600 in a dim one. Despite all the southern French sun, Bandol's proximity to the Mediterranean and the persistent Mistral wind, means this warmth is tempered, ensuring coolish nights - ideal for ripening grapes.
Bandol itself makes very good rosé and small amounts of white, but its reputation is based on its reds. Appellation laws require a minimum of 50% Mourvèdre; the balance usually made up of Grenache and/or Cinsault. The thick skinned, late ripening Mourvèdre (also known as Mataro in Australia) thrives in Bandol, where it produces some of the best examples of the variety in the world. As Jancis Robinson MW notes in her tome Wine Grapes, "Provence's most famous red wine, Bandol, is arguably Mourvèdre's finest expression," a view shared by The Wine Advocate: "no wonder its (Bandol's) wines are hailed as the apogee of Mourvèdre."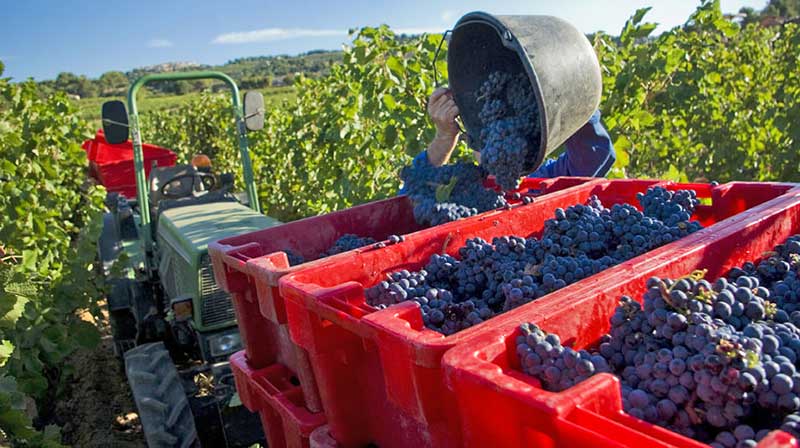 Handpicking grapes at Domaine Tempier.
"Bandol's glory hangs on majestic reds based on Mourvèdre. Nowhere else does this late-ripening grape play a leading role with quite so much élan, giving silky, sinewy, rich wines stamped with the freshness of cool sites near the sea." Decanter Magazine 2014.
The red wines of Bandol tend to be mouth-filling, well-structured and age-worthy, with flavours that include blackberry, liquorice and meaty spiciness. The New York Times wine guy Eric Asimov describes them well: "predominant flavours include dark fruits, licorice, herbs, tobacco and earth. If you shy away from overly fruity wines, like flamboyant Châteauneuf-du-Papes from warm vintages, Bandols offer excellent, more savoury alternatives."
Bandol Rouge evokes a sun-drenched climate, making it perfect in cooler months, when they'll bring a little Mediterranean warmth to your table.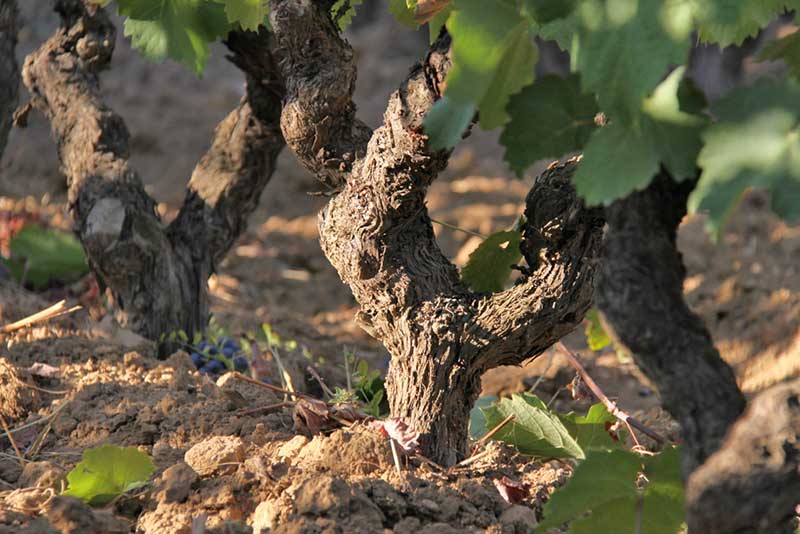 Domaine Tempier.
I love this piece from Andrew Jefford MW, one of my favourite wine writers, on why owning a vineyard in Bandol would not be too bad. "Bandol, I have often thought, has a lot going for it. Wherever you are in this Provençal appellation, you're never more than 15km from the Mediterranean; indeed you can see the glitter of the waves in many vineyards as you prune. You're within an easy drive of the sunniest town in France, Marseille, and nearer still to the next sunniest, Toulon. Tourists flock to the pretty little seaside port which gives the appellation its name, and there's an Oenothèque there near the seafront to help sell your wine. Every serious restaurant wine list between Arles and Menton, of course, needs to feature a range of Bandols, while no French three-star restaurant can ignore you, either. I would argue that the walled terraces of this stony amphitheatre constitute the greatest site in the world for the Mourvèdre grape variety. Why bother being an also-ran in Bordeaux, a nobody in Languedoc or a beggarly outsider in the Hautes Côtes de Beaune? Buy in Bandol."
Dream on…
---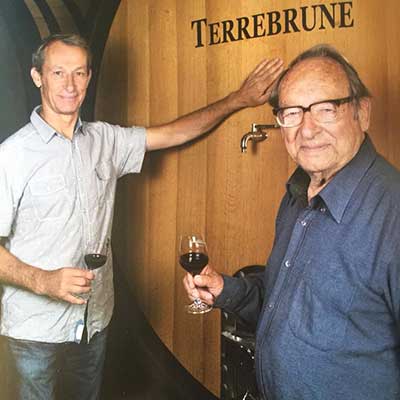 Domaine de Terrebrune
This low-profile estate was founded by Georges Delille, a Parisian sommelier, who acquired what would become Domaine de Terrebrune in 1963. The estate sits to the east of the town of Bandol, near the town of Ollioules. It's in a beautiful position in the hills, with a view of the Mediterranean in the distance and cooled by the sea breeze which funnels up the valley, protecting the grapes from the summer heat.
Left: Reynald and Georges Delille.
Georges spent 10 years improving the property before he even sold a bottle of wine! Taking advice from Lucien Peyraud (of Domaine Tempier fame), Georges set about replanting vines, terracing the slopes, building a new winery and most importantly regenerating the rich, limestone laden, brown soil, after which the estate is named. In the meantime, George's son Reynald had completed winemaking studies and together they released their first wine in 1980.
The 30ha estate is certified organic, which means there are no chemical herbicides, pesticides or fertilisers. In the vineyards manual labour is preferred to machine, and gravity, rather than pumps, is used in the winery. Interestingly it seems the rest of Bandol is moving towards Terrebrune's use of old casks, which Reynald says "protect the fruit and terroir" (Decanter Magazine). Wines are bottled unfiltered and unfined. The estate makes a white, a rosé and a red. They also do a Vin de Pays (now known as IGP) rouge called 'Terre d'Ombre' from their youngest vines.
---

Domaine de Terrebrune Bandol Rouge 2014
A blend of 85% Mourvedre, 10% Grenache and 5% Cinsault. Grapes were handpicked from vines with an average age of over 20 years and were destemmed and gently pressed in a pneumatic press. Fermentation was carried out using natural yeasts, in an underground cellar, using temperature controlled, gravity fed tanks. Post ferment the wine was aged for 18 months in large, old oak.
What I love about this wine is the way it manages to pack traditional Bandol flavours into a more elegant framework. On the nose and palate this in an intense wine, and while you'll find plenty of juicy dark fruit and some meatiness, I found it driven by herbs, including thyme, rather than just fruit. With 5 years age on it, the tanins have softened and the texture is deliciously smooth. Long, lean, balanced and complex - this is a delight.
The ageing potential is up to 30 years (if stored correctly of course). Get to know one of Bandol's lesser known stars.
I can offer it for $69 a bottle. Order here
---
And for those of you after a classic, richer style of Bandol, it's hard to go past one of the region's benchmarks… Domaine Tempier.
So much has been written about this fabled estate and the dynamic couple who brought it to prominence, Lucie 'Lu Lu' Tempier, now in her 90s, and her late husband Lucine Peyraud. These days the estate is run by the talented Daniel Ravier.
Richard Olney wrote a definitive history of the Domaine in 2002 and was the first to introduce influential US wine merchant Kermit Lynch to it in 1976. Lynch became a disciple, spreading the word in his seminal book 'Adventures on the Wine Route' (1988) which you have to read. Lynch was instrumental not only in bringing Tempier to the attention of the US market, but also for its subsequent cult following around the world.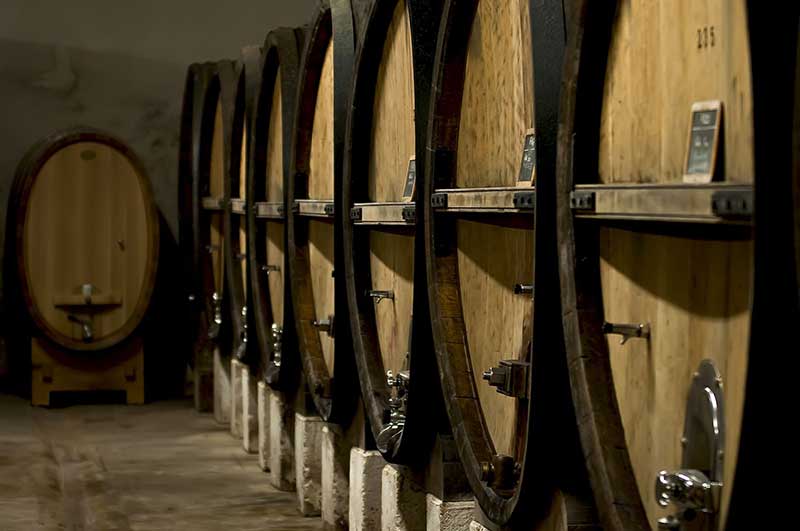 Foudres at Domaine Tempier.
"… the wines of Domaine Tempier stand as the proud benchmark when talking about Provençal wines. Through their passion, pioneering, and advocacy for Bandol, the Peyrauds have become legendary… If any wine can be said to have soul, it's Tempier." Kermit Lynch.
The estate makes four Bandol Rouge; one from a mix of terroirs referred to as the Cuvée Classique and three from single vineyards; La Migoua, La Tourtine and Cabassaou.
The four Bandol Rouge are made in a similar way. Grapes are picked by hand and after de-stemming, fermented in stainless steel tanks for about 2-3 weeks using natural yeasts. Red fermentation takes place with the skins, so after fermentation the combination of wine and soggy skins, known as the must, is pressed out. The resulting wine is transferred to large oak vessels known as foudres (25-50hl) where it is aged for 18-20 months. The wine is bottled unfined and unfiltered. I have a few Tempiers in my cellar and they are an absolute joy to drink. I wish I had more.
---

Domaine Tempier Bandol Rouge Cuvée Classique 2016
This wine is a blend of 75% Mourvèdre, 14% Grenache, 9% Cinsault and 2% Carignan, sourced from several of the estate's vineyards.
The winemaker describes it as "A fruity, well balanced wine that can be enjoyed after 3 or 4 years, but develops extremely pleasant tertiary aromas (leather, animal and undergrowth) with further ageing. The wine's balance gives it an ageing potential of 15 years or more."
But be aware that the French view of fruity and ours is very different, as made clear by this note from Kermit Lynch: "Sorry, fruit juice fans, but the nose is more earthy than fruit-driven, with hints of damp soil, mushroom, and thyme along with a touch of black cherry. It is simply delicious Bandol from a historic estate whose wines live up to its reputation year after year."
I recently (June 2019) opened a bottle of the 2000 vintage of this wine and it was superb. Everyone needs a few of these in their cellar.
I can offer it for $75 a bottle. Order here
---

Domaine Tempier Bandol Rouge La Tourtine 2016
The Tourtine vineyard sits in the Castellet region at around 170m elevation, which puts it above Cabassaou but below La Migoua vineyard. The vineyard is only 5ha (12 acres) so the amount of wine made each year is tiny. The soil is clay and limestone (chalk), and the vines are over 40 years old. 80% Mourvèdre, 10% Grenache and 10% Cinsault, this inky dark and beautifully concentrated wine is a step up from the Cuvée Classique and perfect for cellaring.
"La Tourtine produces powerful, tannic wines with gorgeous fruit character." Kermit Lynch.
"The La Tourtine parcel… yields a powerful, rich, concentrated and surprisingly polished Bandol that has the fruit and texture to impress in its youth, yet the concentration to age beautifully." The Wine Advocate.
A very special wine. Just one bottle? Go on…
I can offer it for $130 a bottle. Order here