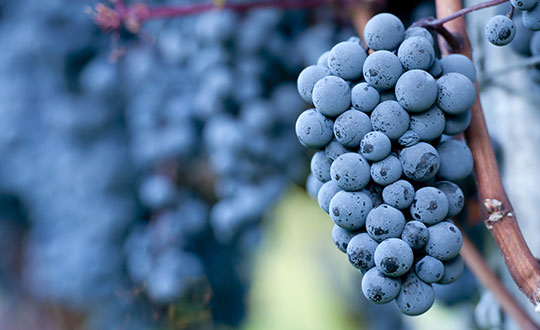 With the heat of summer persisting for the moment, I'm not quite ready to sup a heavy red - but I want more than a rosé. Do you really need an excuse to drink Pinot?

But Pinot is relatively expensive, indeed some of the world's most expensive wines are Pinots. It's easy to spend over $50 on a good Otago Pinot - don't get me started on Burgundy! Where else can you spend over $100 and still not be sure it'll be good?

So why is it so hard to get a decent Pinot at a reasonable price? I did a bit of research as well as getting in touch with a couple of top Pinot winemakers to find out.

While it's possible to grow good Shiraz and Cabernet in a variety of climates, Pinot Noir needs cool, consistent temperatures. Sites like this are not only difficult to find, they're expensive. The best spots in Australia are found in Tassie, Victoria, (Mornington, Yarra, Geelong, Macedon) and the Adelaide Hills.

These cooler sites come with higher risks for growing grapes. They're more prone to poor weather during Spring and damage by frost at this stage can affect flowering and fruit, resulting in smaller bunches and less fruit. Warmer areas on the other hand offer for more stable conditions for flowering. Cooler weather in Autumn also affects the grapes in the final stage of ripening.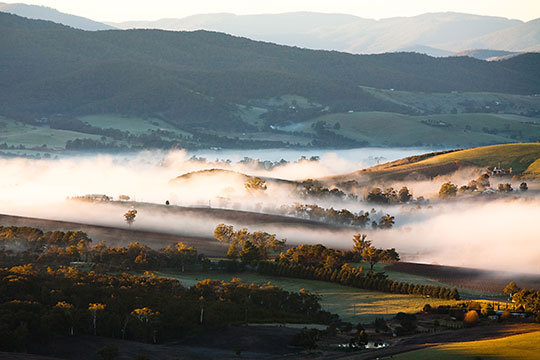 Pinot is an unforgiving grape that needs a lot of attention in the vineyard. Many canopy management tasks such as shoot thinning are carried out by hand - which is expensive. The bunch size of Pinot tends to be small, compact and closed, which means that, unlike Shiraz and Cabernet which have loose bunches, there is much less air flow between the grapes and so a greater susceptibility to rot. Despite new generation machine harvesters being to be able to pick Pinot, their thin skins are still at risk of splitting, which can lead to oxidation and bacterial spoilage. It's much better to pick Pinot by hand.

So, Pinot costs more to grow and produces less fruit per acre than Cabernet and Shiraz. What a great combination! Not only that, less juice is obtained from its fruit. Winemakers aim for around 600-650 litres/tonne for Pinot, but Shiraz is more like 750 litres/tonne. In the winery Pinot is best suited to the use of high quality new oak - which of course is expensive. A new barrique (225L) currently costs $1200-$1500.

There is only a small group of producers doing a good job with it here, but along with the limited supply, there is high demand. This is best reflected in the price of grapes. I took a look at the 'Vintage Report 2016' published by the Winemakers' Federation of Australia. The average price of McLaren Vale Shiraz was $1,803 a tonne and the average cost of Mornington Pinot was just over 50% higher at $2,788 a tonne.

Pinot is popular and prestigious - some of the most coveted and expensive wines in the world are Pinots. People really like Pinot. So it must be impossible to find an affordable Pinot that's a decent drop right? Wrong…



Nunc Pinot Noir 2016

The classicists out there will know Nunc from the famous ode by Latin poet Horace "Nunc est bibendum," which means 'now is the time for drinking.' The modern day Nunc is a joint venture between Rob Waltersand Dave Mackintosh.

I worked with Rob many years ago, when he founded Wine Planet in the heady days of the dotcom boom. Rob went on to found Bibendum, one of Australia's leading importers and wholesalers. He's also an author and has his own Pinot vineyard at Bullengarook (aboriginal for place of changing winds) in the Macedon Ranges. Rob knows Pinot.

Dave is part of a new wave of winemakers in the Yarra Valley. He's responsible for Afrion and Salo, two groovy wineries well-known for their single sites and small volumes. One of his wines known as Smokestack, comes in a very distinctive 500ml bottle and is a particular favourite of the hipster wine bar scene. His wines tend to be fresh, textured and delicious.

Rob says of Nunc "We wanted to maintain our philosophy of offering wines of place (in this case Yarra in general), with purity and finesse, and have created a wine that we'd happily drink ourselves."

The Yarra Valley is recognised as one of the great spots in Australia for Pinot Noir and is home to names such as Coldstream Hills, Giant Steps, Toolangi, Yering Station and Mt Mary. The Nunc Pinot fruit came from five separate vineyards, taking in the Yarra's multitude of microclimates and soils. About 60% came from the cooler Upper Yarra with its rich red soils, adding elegance and line to the blend. The remaining 40% came from the Lower Yarra, where it's slightly warmer and the soils are grey and rich in ironstone, this component bringing juiciness and blue fruits.

The grapes were handpicked before being fermented using natural yeasts in open fermenters. About 10% were whole bunch fermented, a technique designed to add fragrance and perfume. Following fermentation the wine was pressed out and spent some time ageing on lees (the dead yeast cells that fall to the bottom) in tank, the aim to give some extra freshness and encourage an early drinking style of Pinot. Approximately 20% of the blend saw some wood, with 8% matured in a new French puncheon.

"Mellow bouquet of ripe strawberry, ripe raspberry, plums, sweet spice. Really juicy in the palate, clean, refreshing, kind of strawberry kissed pinot noir. Soft, supple, transparent, easy to drink, not a lot going on, but hey, it's for necking with gusto." 88 points. Mike Bennie, The Wine Front, Jan 2017.

"A fine-boned, nuanced Pinot high on the drinkability scale, though with enough intricacy and structure to keep us coming back to the glass. It leads with aromatic jubey red, floral-tinged fruits. The palate is a supple, light to medium bodied style with cherry and raspberry measured fruit nicely by silky tannins and sustaining acidity, which gives length on the finish." Winemaker's notes.

I found it light and delicate, with cherries and strawberries - a hint of liquorice on the nose and pepper on the palate. What you get at the front is what you get on the finish - sunny, juicy red fruit. But it's much more elegant than I'm used to from the Yarra, and with its lovely fine tannins and definitely a long way from the muscly Pinot of central Otago. So drinkable and so good for the money.

You'll find it at Blanca in Bondi and Hartsyard in Newtown.
I can offer it for $25 a bottle Click here for new vintage