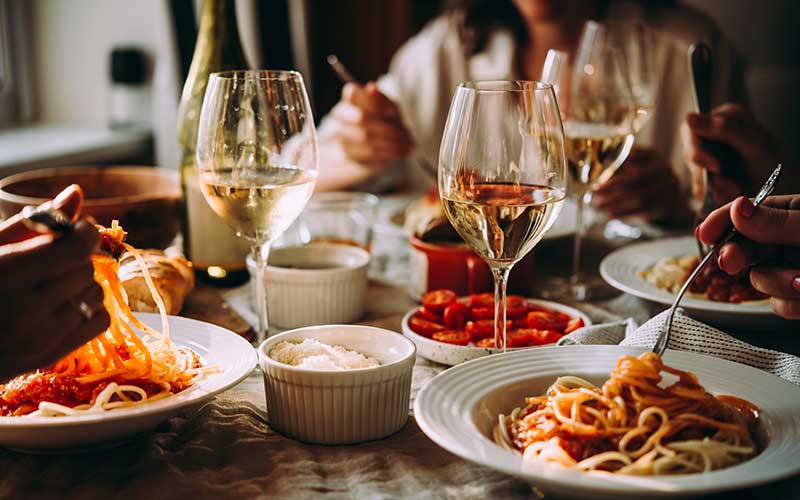 I know it's a split camp out there when it comes to sauvignon blanc. Many love it, but there are still plenty who loathe it.
The flavour compounds responsible for sauvignon blanc's distinctive character are methoxypyrazines. The Australian Wine Research Institute (AWRI) identifies common descriptors of methoxypyrazines as "grassy, bell pepper, herbal and leafy". Interestingly, these compounds are also found in cabernet sauvignon, especially when it's unripe. Methoxypyrazines tend to diminish as grapes ripen and to be higher in grapes grown in cooler climates.
In line with these flavour compounds, sauvignon blanc tends to make wines that are fresh and zesty, with a distinctive aroma, particularly in new world examples. Descriptors for sauvignon blanc include: herbaceous, grassy, tinned asparagus, passionfruit and even 'tomcats' (polite way of saying cat pee).
The variety is widely planted in Bordeaux as well as in the New World, especially New Zealand. But the most sought after examples of sauvignon blanc come from the upper reaches of the Loire River, from the appellations of Pouilly Fume and especially Sancerre. Here you'll find sauvignon blanc almost unrecognisable to those drinkers raised on Marlborough savvy.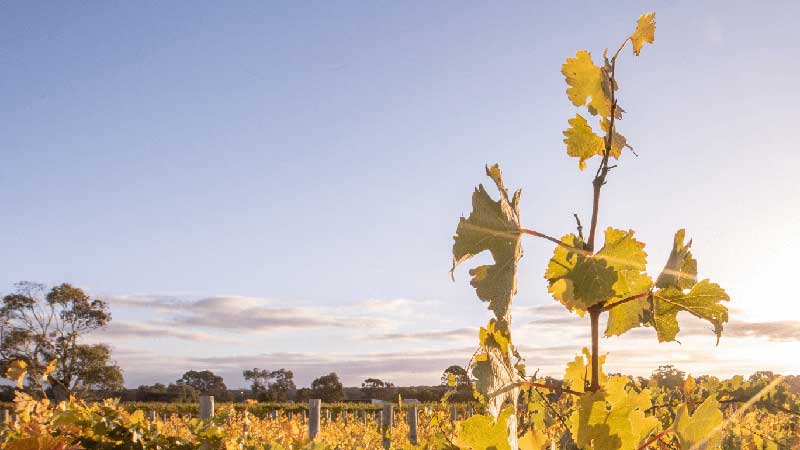 These days numerous Australian winemakers are making sauvignon blanc worlds away from the ultra-herbaceous style. The use of techniques such as fermentation and/or ageing in oak, and varying times on lees (the dead yeast cells), creates more texture, savouriness and less pungency.
I recently heard a high-profile Australian sommelier being interviewed and she made the very interesting and astute observation that "the days of people ordering sauvignon blanc as the common or garden drink, have been replaced by rosé. People expect rosé to be the cheap and cheerful wine." She also noted that people in restaurants are seeking out and prepared to pay for quality wines, and sauvignon blanc is no exception.
This drive for quality and complexity in sauvignon blanc was reflected in James Halliday's most recent Annual Awards, with the Best Sauvignon Blanc for 2022 being awarded to the Terre à Terre Crayeres Vineyard Sauvignon Blanc 2019, a wine that is fermented in used 600L demi muids, before being matured on full lees for 8 months. "The result is very complex, but the fruit is undaunted, with layers of lemon curd, citrus and a whisper of honey". James Halliday.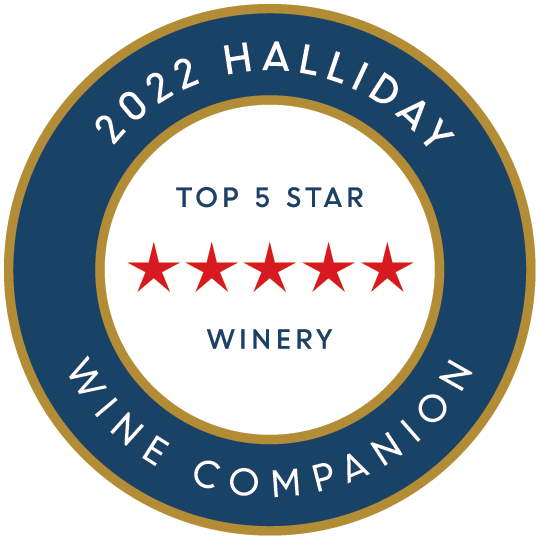 Terre à Terre is the work of Xavier Bizot and Lucy Croser, a husband a wife team whose wines I admire and have offered many times. I've told their story several times, but here it is in nutshell. The pair have an enviable winemaking lineage. Xavier's father was Bollinger patriarch and chairman Christian Bizot and Lucy's father is Brian Croser of Petaluma fame. The couple married in 2003 and returned from Paris in 2005 to establish Terre à Terre, a small domaine in Wrattonbully, just north of Coonawarra. They also own a magnificent elevated site in the Adelaide Hills, from which they produce a top sparkling wine named Daosa. Critics have lauded their efforts, with Halliday giving the winery 5 Stars every year since its first entry in his Wine Companion in 2011.
It's hard to believe, but years ago Xavier wasn't enamoured with sauvignon blanc and it was only when exposed to the wines of Pascal Cotat (Sancerre) that he saw the potential of the variety. He admits that while sauvignon blanc may not fashionable, if it's made well, the wines are not only interesting, but have the potential for world class quality.
So Xavier set out to make sauvignon blanc in a style similar to those he tasted with Cotat and he's had much success. Amazingly he's been awarded Best Sauvignon Blanc by Halliday once before, with just his sixth vintage of the Terre a Terre Sauvignon Blanc, back in 2016.
He currently makes several wines, including two sauvignon blancs. But don't confuse the Terre a Terre 'Crayères Vineyard' Sauvignon Blanc with the cheaper Terre à Terre 'Down to Earth' Sauvignon Blanc - they're very different wines.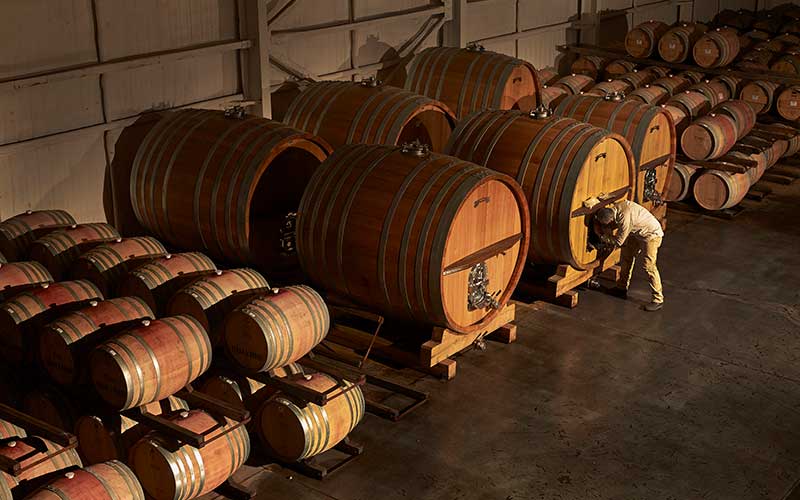 Lucy explained the two to me. The 'Down to Earth' is a more new-world style, made entirely in stainless steel - the result being fresh and fruit driven. The 'Crèyeres vineyard' (called single vineyard in the past) on the other hand, follows in the style of white Bordeaux and particularly Sancerre. The fruit for the 2019 was handpicked from the closely planted Crèyeres vineyard and was fermented in old demi-muids (600L). After fermentation the wine was aged in the same oak for a further 8 months on full lees (the dead yeast cells that fall to the bottom of the barrel). It was then transferred to stainless steel and left to settle for a month, before being bottled. It's sealed with a screwcap and is 13.1% alcohol.
The result is simply an amazing sauvignon blanc that's textured and interesting, with plenty of character and depth, at the same time as remaining vibrant and fresh. It's great with a meal and will even take a little bottle age.
Aside from being awarded Best Sauvignon Blanc of the Year at James Halliday's Wine Companion Awards for 2022, the wine was also inclued in Halliday's Top 100 Wines of 2020. Here are just a few of the other rave reviews.

"The result is very complex, but the fruit is undaunted, with layers of lemon curd, citrus and a whisper of honey." 96 points, James Halliday. Also received a Special Value Rating.
"Creamy yeasty aromas overlying lemon pith and orange blossom aromas. A faint whiff of acetone. The wine is intense and fresh and lemon-citrus fresh in the mouth, the dry finish soft and backed by a little tannin grip. Oak is invisible and the greener herbal elements are very minor. There's a trace of passionfruit and good length. The wine is very youthful and promises to reward further ageing." 95 points, Huon Hooke, The Real Review (a very high score from him).
"A very interesting wine here that is strongly varietal but also has the benefits of complex winemaking which provide many layers of complexity. A little closed to begin it takes some time for the fruit to emerge - nettle, passionfruit and guava are then matched by almost Burgundian complexity of almond meal and praline from barrel ferment and lees ageing. The palate is equally subtle - creamy and textural with primary fruit in the background, and again that savoury, leesy complexity the most prominent aspect. But that character is also strong, robust and long with a distinct similarity to White Bordeaux. A very long aging style of sauvignon blanc that probably needs a decade to show its best."
95 points, Angus Hughson, Wine Pilot.
"Gentle bouquet of lemon zest, white peach, chamomile and hints of flint. Fresh, crisp and lively showing excellent intensity and subtle, creamy mid-palate texture leading to a long zesty lemony finish. An elegant food-friendly style superbly balanced with vibrant fruit purity and textural complexity." 95 points, Andrea Pritzker MW
"An excellent wine, one of focus, precision and texture. Complex and heady mix, approaching peach and something like frangipane. There's a residual oak hint that bolsters the aromatics, segueing to the palate. Oak is present, adding texture and tannin, acid is fresh and driving across the finish providing focal length. Ladies and Gentlemen, I believe the mantel of Australia's finest Sauvignon Blanc has been accepted." 94 points, Stuart Robinson, thevinsomniac.com.
"More in common with oak-aged Sancerre than classic New World Sauvignon, this builds from the mid-palate with its texture and insinuating depth, as opposed to dazzling, upfront aromatics. Seamless layers of white peach, ripe grapefruit, perfumed green apple, dried herbs, pastis, marrowfat peas and earth unfold on the long, lingering palate, with savoury lees and supple lime acidity. Fermented and lees-aged in old French oak demi-muids."
94 points, Decanter Magazine.
For sauvignon blanc lovers, no need to say much more, as for the doubters, this is one to change your mind. Get your hands on Australia's best sauvignon blanc.
I can offer it for $40 a bottle.

---
And for those of you after some sauvignon blanc from Sancerre, here's one of my favourites.

Alphonse Mellot Sancerre 'La Moussiere' 2020
"Each Sancerre [from Mellot] is at its most elegant: discreetly herbaceous, a beautiful weave of citrus, oak and minerals." Jacqueline Friedrich, (US wine critic based in the Loire).
"Alphonse Mellot is based in the heart of the town of Sancerre. La Moussière is a large parcel of vines planted on marls overlaying Kimmeridgian limestone to the west of the town. The domaine is certified both organic and biodynamic. Grapes are hand-picked and 50% is vinified in new barrels and the rest in vats. Wine is matured on fine lees for 7-8 months. The 2020 is a very rich, ripe, powerful and complex with a long finish. Still young with considerable potential to age." 92 points, Jim Budd, Decanter.
I can offer it for $75 a bottle.