Wines from Mount Etna have been hot property for several years now, but one variety in particular from this lofty Sicilian region has become a real favourite of mine, Nerello Mascalese.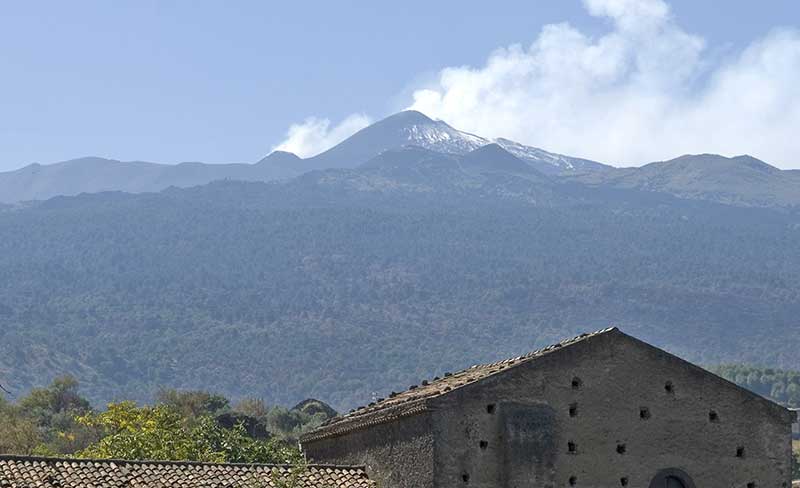 Sicily is the largest island in the Mediterranean and one with a long and significant history. Medieval Sicily was a seat of culture and trade, with early 14th century Palermo home to 100,000 inhabitants. At that time only Venice and Milan boasted larger populations in the whole of Europe. The flipside is post WWII Sicily was marred by poverty, violence and the presence of the Mafia.
Sicily also has an incredible wine history, dating back over 3000 years. With its hot climate, it was renowned for many centuries for its sweet wines. Since the 1800s the island's most famous wine has been its fortified Marsala, which more recently has fallen out of fashion.
Until the 1980s most production was of bulk industrial wine, much of it used by Italy's northern regions to beef up thinner cool climate wines. The last few decades though have seen big changes in Sicilian wine, especially since 2000 with the advent of EU grants. An influx of exciting new producers has seen significant improvements in quality as well as massive reductions in quantity. Despite production levels halving in the last decade, modern Sicily is still an important player in the Italian wine industry, accounting for about 9.5% of the country's production (Source: Istat data, 2018).
These days Sicily offers a range of unique and interesting wines. The island is blessed with many indigenous grape varieties, most of which are obscure. But a few are gaining worldwide recognition, most notably Nero d'Avola. It's the island's most planted and popular red variety, producing warm, robust reds. The other important, but lesser known red variety is Nerello Mascalese.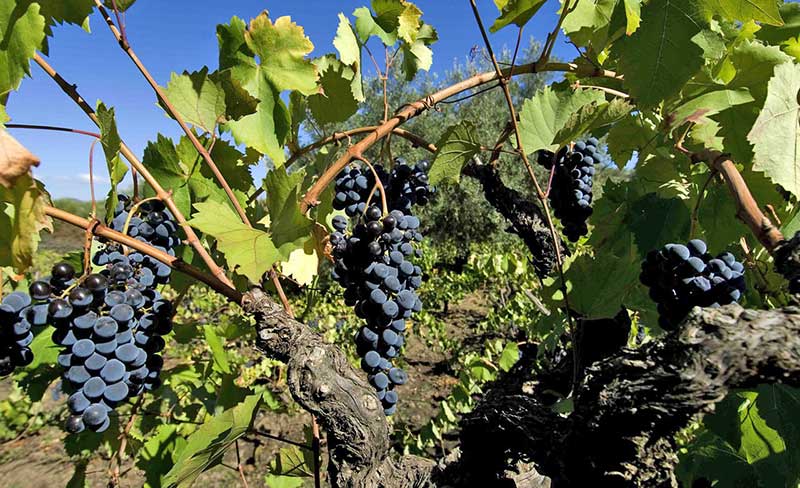 Nerello Mascalese (also known as Nerello Calabrese) is often referred to as the Burgundy of the Mediterranean. Described by some as a cross between Barolo (Nebbiolo) and Burgundy (Pinot Noir), it combines the elegance and aromatics of Pinot with the assertive tannins and acidity of Nebbiolo, giving it great structure. It's these seemingly contradictory characteristics that are so attractive in Nerello Mascalese. Flavours associated with the variety are; red fruit, spice, cinnamon, dried herbs and floral notes.
Decanter Magazine 2015 notes: "Nerello Mascalese is the main protagonist, producing pale reds with good structure, perfumed berry fruit, and wild, gamey flavours. Comparisons with Nebbiolo are apt – there's a similar tension between highly strung acids and assertive yet refined tannins… making top wines that can be as regal, complex and ageworthy as anything further north."
While Nerello Mascalese is grown in several areas of Sicily, it's synonymous with the slopes of towering Mt Etna, I think one of the most exciting wine regions in the world. Etna is Europe's highest volcano and, according to National Geographic, the world's second most active after Kilauea in Hawaii. Serious eruptions within the last year sent lava 1km into the air. While not considered a threat to locals these days, in 1669 it famously killed about 20,000 people.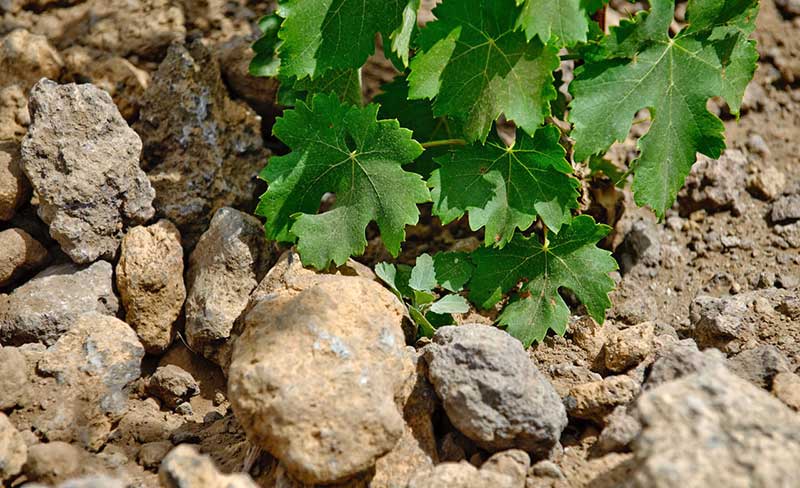 Known locally as 'Mongibello' or beautiful mountain, the brooding Mt Etna is a special place to grow grapes. The appellation covers around 3,000ha and is Sicily's coolest wine region. Appellation rules stipulate that Etna Rosso DOC must constitute a minimum of 80% Nerello Mascalese, the remainder of the blend made up of Nerello Cappuccio. Vineyards on Etna sit at altitudes between 600 and 1200m, high enough to soften the effects of the scorching Sicilian sun. Also significant are the unique mineral and ash-enriched volcanic soils which, when combined with warm days, cool nights and wide temperature variations, "endow the wines with extraordinary richness, minerality, fragrance and depth," Melbourne-based Italian wine expert Michael Trembarth.
Interestingly, while phylloxera (an aphid-like pest affecting vine roots) wiped out most of Europe's vines in the late 19th century, the louse was unable to take hold in Etna's volcanic soils, so some of Europe's oldest vines are found here. Many of these vineyards were abandoned after WWII, only to be revived in the last few decades as a new wave of dynamic winemakers rediscovered this treasure trove of 100-plus year old vines.
The only downside to Nerello Mascalese is that it can be pretty expensive (or not that great at the cheaper end). But here's an estate that I think is delicious and super value drinking right across their range, from entry level, a real gem at under $40, to their top-of-the-pops at $170.
Pietradolce
Pietra dolce means 'sweet stone', an acknowledgement of the importance of the unique volcanic soils of Etna to the quality of the estate's wines. Pietradolce was founded in 2005 by Michele Faro and his family, near the town of Castiglione di Sicilia. They have 11ha of beautiful vineyards, many terraced, on the prime northern slopes of Etna between 600 and 900m elevation. The vines are tended traditionally, without the use of chemicals and most are grown as traditional bushes without trellises.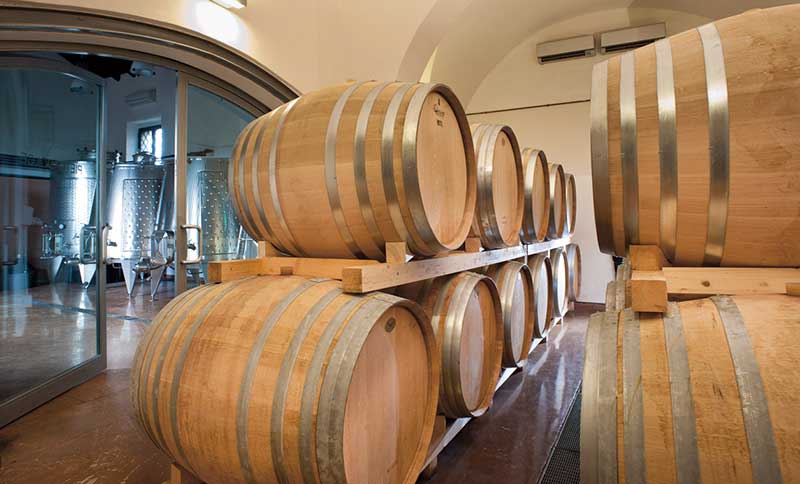 In an incredibly short space of time Pietradolce has gained a reputation as one of the finest producers in Sicily, receiving praise from several high-profile critics.
"Pietradolce is my new Etna darling. This estate has always been on my radar, but the wines have never tasted as good as they do now. Michele Faro and his team (winemaker Carlo Ferrini is a consultant) have made impressive leaps and bounds in quality - from the stunning historic vineyards they own to the immaculately designed gravity winery that is coated with slabs of volcanic stone… Pietradolce boasts some of the most beautiful vineyards I have ever seen." Monica Larner, The Wine Advocate, September 2015.
The estate makes 3 Etna Rosso (reds), as well as an Etna Bianco (white) and an Etna Rosato (rosé).
It's clear these guys know how to make great wine.
---
1. Pietradolce Etna Rosso 2017
This wine is the estate's entry level Etna Rosso and is made from 100% Nerello Mascalese, hand-picked from what they call their younger vines at a mere 40-50 years old, planted in one of the estate's vineyards at 600m. After fermentation the wine was left to macerate on skins for 18 days before being soft pressed. It was then aged for only 3 months in lightly toasted, fine-grained, French oak barrels. The aim of the light touch of oak was to add complexity without losing the unique characters of the Nerello Mascalese.
The wine is a clear and bright, light garnet. On the nose it's beautifully aromatic, initially with cherries, marzipan and prosciutto. On the palate it's lively and fresh, with sour cherry, ripe tomato, almond, dark chocolate and quinine notes. As it opens up, it becomes more perfumed and sweeter berry fruit, vanilla, cedar and rosemary aromas emerge. Delicious, crisp and cleansing acidity gives bite, with lovely grippy tannins on the perfectly savoury finish. Terrific structure. This elegant, mid-weight wine is a pleasure to drink as you tuck into your favourite meal.
This is a perfect introduction to the magic of Etna Nerello Mascalese. The best around for this price.
I can offer it for $36 a bottle. SOLD OUT
---

2. Pietradolce Etna Rosso 'Archineri' 2014
2014 was an outstanding year on Etna and this 100% Nerello Mascalese was sourced from 40-80 year-old bush vines (ie. free standing, non-trellised) planted on the northern slopes between 600-900m elevation. The wine was aged for 14 months in lightly toasted French oak.
"Beautiful and reasonable value. Best vintage I've seen from Etna. The wine will knock your socks off." Matt Irwin, Sydney-based Italian wine expert.
"Thanks to those old vines, there's a lot of history to taste here. This wine stands out, thanks to the elegance and grace of its bouquet. It offers beautifully refined tones of fresh fruit and blue flower with subtle tones of smoke, ash and licorice at the back. It glides over the palate with pure silkiness and polished intensity. Grace with power: that's how I would summarize this wine in just three words. The affordable price tag makes it even more attractive." 94 points. Monica Larner, The Wine Advocate, Sep 2017.
Grace with power is the holy grail for me. This wine offers exceptional quality for the price.
I can offer it for $59 a bottle. SOLD OUT
---

3. Pietradolce Etna Rosso 'Vigna Barbagalli' 2014
This is the estate's flagship wine - it's 100% Nerello Mascalese from a single vineyard on the northern side of Etna, at around 900m elevation. The fruit is sourced from low-yielding, 80-100 year old, pre-phylloxera bush vines. The wine spent 20 months in lightly toasted French oak.
The 2010 vintage received 100 points from James Suckling.
The 2012 vintage was awarded "2016 Red Wine of the Year" by Gambero Rosso (Italy's Bible of wine).
The 2014 (offered here) was awarded Tre Bicchieri, Gambero Rosso 2018 (Its highest ranking).
"It's hard not to be moved by the extraordinary 2014 Etna Rosso Vigna Barbagalli. This wine is soaring in character and quality and is fast on its route to becoming one of the icons of vino Italiano. It's hard to know where to start. Many great Etna reds are Burgundian in character, but oddly, this wine appears more Bordelaise, especially in this excellent vintage. The wine is beautifully conditioned and fine, yet it is exuberant and fruit forward at the same time. It opens to delicate aromas of dried flowers, spice, wild berry and black currant. The tannins are extremely well managed and they appear silky and firm on the close. The wine has all the right qualities, from acidity to pristine primary fruit, to promise a long aging window." 97 points, Monica Larner, Sep 2017.
A simply stunning wine. Not much more to say except be quick.
I can offer it for $170 (only 3 bottles available). SOLD OUT
---

Pietradolce Rampante Etna Rosso 2018
"100% Nerello Mascalese from a small parcel in Rampante, albarello vines of 80-100 years grown at 700 to 900 metres. Made in the same way as 'Archineri', Rampante shows great detail and finesse. Elegant with dried strawberry notes, tea and spice, this is finer than Archineri (one of the other reds) with pronounced acidity and minerality from one of Etna's grand cru vineyards." Trembarth & Taylor.