The Australian Bureau of Statistics says that the Consumer Price Index (CPI) rose 7.0% over the twelve months to March 2023. Alcohol and tobacco rose 8.0% over the same period, pipped only by housing at 9.8% and recreation & culture at 8.6%.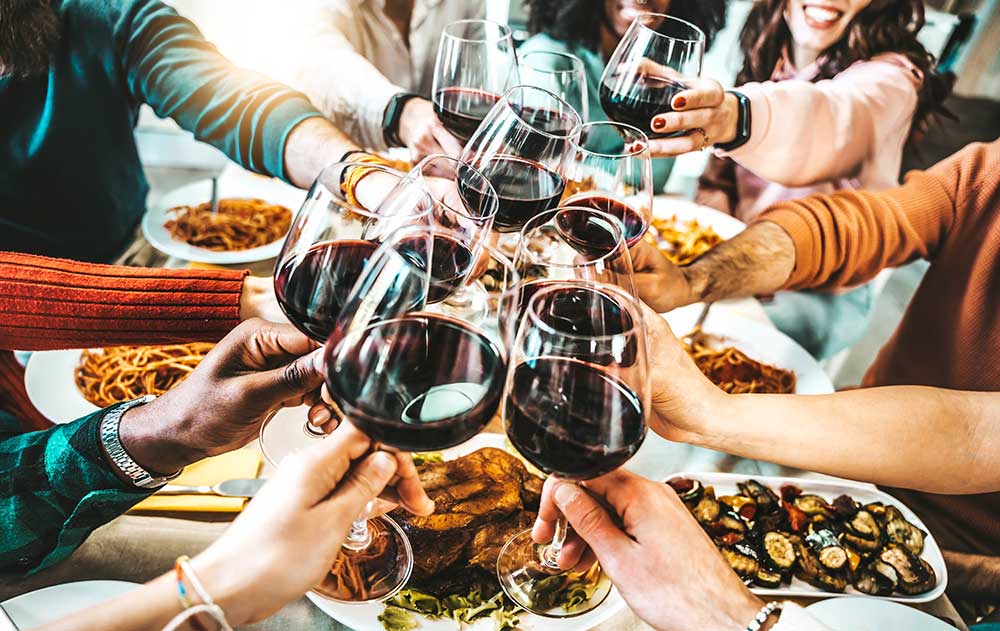 8% comes as no surprise - I hear and read about increases in the cost of glass, corks, packaging, barrels, labour, energy, fuel and transport a lot at the moment. An article in the Fin Review last year titled Inflation is Driving Wine Prices Higher, detailed 18% increases in the cost of glass as well as labour shortages pushing up picking rates to $35-$39 an hour. The article also included an interview with renowned winemaker Sarah Crowe of Yarra Yering winery, who confirmed her "costs of production had increased dramatically." And just this morning, the ASX listed Australian Vintage Ltd (owner of McGuigan Wines) released a Trading Update and Business Outlook that included reference to "~$26M of hyper-inflationary costs over the past two years."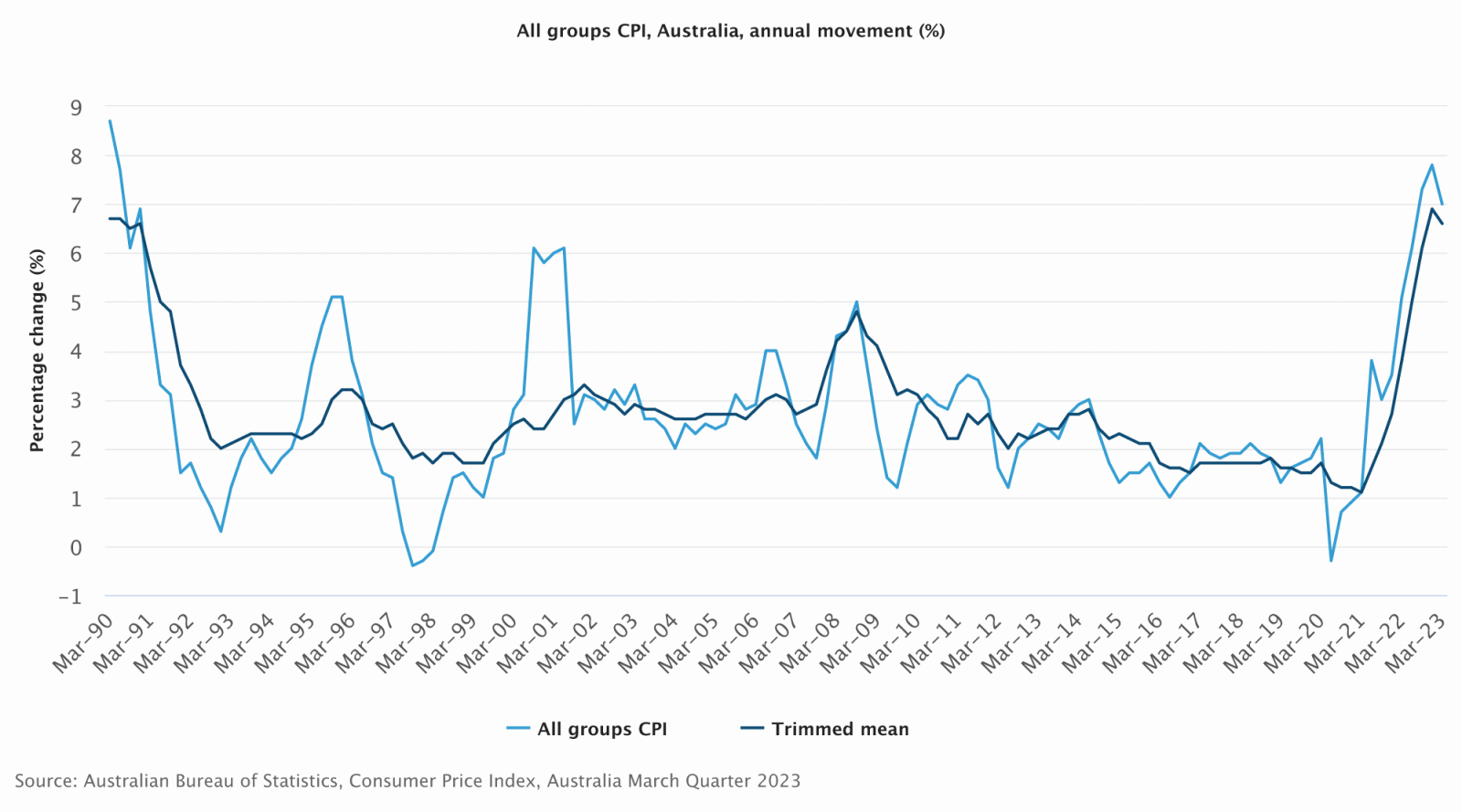 I can't help but feel the self-fulfilling nature of inflation expectations also plays a role. If businesses think that prices are going to rise, or that everyone else is raising their prices, then they take the opportunity raise theirs too. A recent paper by the CEO of the Federal Reserve Bank of Cleveland, Loretta Mester supports this. The Role of Inflation Expectations in Monetary Policymaking: A Practitioner's Perspective, was presented at the European Central Bank Forum on Central Banking in Sintra, Portugal, in June 2022. In it, Mester says "Anecdotal information from business contacts indicates that firms do base pricing decisions on their expectations about inflation, and recent empirical research documents that higher inflation expectations cause firms to raise their prices."
Price increases of both domestic and imported wines has been significant. Many of the wines that I traditionally sold in that sweet sub-$30 spot, are now priced in the mid $30s. I stocked up on a few of them and am pleased to still be able to offer them at their original prices. Subsequent vintages are now several dollars higher.
Here are 12 red wines, many unsung heroes, all outstanding value, all under $30.
---

Bleasdale Second Innings Malbec 2020
Langhorne Creek has to be one of the most underrated regions in Australia and this malbec shows exactly why. Winemaker Paul Hotker was awarded Winemaker of the Year in 2018 and is described by Halliday as "the master of malbec." 95 points from Halliday.
I can offer it for $18 a bottle

---

A Mano Primitivo 2017 $20
A warm and generous mid-weight quaffer from Puglia, in the heel of Italy's boot. The wine is a dark plum colour with translucent edge. The nose shows lovely aromatics of raspberry, prune and chocolate with a touch of that typical Italian savouriness.
I can offer it for $20 a bottle

---

Cirillo Estate Vincent Grenache 2021
This wine really has to be one of the most underrated in the country. 100% grenache and made with only a light touch of old oak, this wine is always fresh and bright. Surely one of the best value McLaren Vale grenaches out there. 92 points from Huon Hooke.
I can offer it for $22 a bottle

---

Babo Nero d'Avola 2018
Sicilian staple made by terrific Aussie winemaker Justin Bubb (whose wife happens to be Tassie winemaker Anna Pooley). 100% nero d'avola which he sources from around Lake Arancio in Sicily. Fruit forward with a savoury counter-balance. Perfect combination of new-world freshness, with old-world charm. Dark plum and aniseed notes infused with mountain herbs and hint of spice - wonderful tannin structure.
I can offer it for $23 a bottle

---

Head Wines Head Red GSM 2019
One of my favourite South Australian Winemakers, Alex Head, gives so much drinking pleasure for so little money, with this classic GSM blend. Don't know how he does it. Fresh and delicious. 96 points from James Halliday.
I can offer this for $23 a bottle

---

Mitchell Peppertree Shiraz 2017
Classic Clare Valley shiraz with 6 years age on it. Medium deep crimson. Lifted cranberry, redcurrant, blueberry, sage aromas with dark chocolate, vanilla notes. Gentle cranberry, redcurrant, blackberry chinotto flavours - underlying vanilla with a hint of ginger oak. Firm yet elegant. What's not to like?This is an absolute bargain. 93 points from Andrew Caillard MW.
I can offer this for $25 a bottle

---

Medhurst Yarra Valley Pinot Noir 202
Get in quick to get the last few bottles of this vintage as the next has gone up several dollars. Entry level Yarra Valley pinot doesn't get much better than this. Lovely nose, highly perfumed wine with red cherry, five spice, mint and floral notes dominating. Perfumed and silky. Yum.
I can offer this for $26 a bottle

---

Terre a Terre Crayeres Vineyard Cabernet Franc 2020
I can't stress enough how very few, if any, reds at this price point see such an expensive oak regime. I also love that this wine is a blend (92% cab franc and 8% shiraz) that you'll only see in Australia, a combination that produces great aromatics, length and power, yet remains elegant. 94 points from Campbell Mattinson, The Wine Front.
I can offer this for $26 a bottle

---

Frankland Estate Shiraz 2020
Smooth, mid-weight shiraz from WA's remote and undervalued Frankland River. Certified organic. Vibrant yet dark fruit, lashings of five spice and aniseed, garden mint and red dirt, iodine and blood plum. Spicy, layered, textural and elegant. 95 points from James Halliday AND included in Halliday's Top 100 Wines of 2022, Red Wines Under $40 category.
I can offer this for $27 a bottle

---

Warramate Cabernet Merlot Malbec 2020
Humble Warramate Cabernet Merlot Malbec 2020s is made by Sarah Crowe in the Yarra Yering winery using the same skill, artisanal techniques and small custom-made tanks she uses to make the Dry Red No.1. This is extraordinary - wines at this price point simply aren't made like this.
I can offer this for $27 a bottle

---

Bleasdale Generations Malbec 2020
Deep, dark and intense. A real step up from the Bleasdale Second Innings Malbec offered above. This wine offers extraordinary value.
- Trophy for Best Other Varietal Red, and Top Gold medal at 2021 Royal Adelaide Wine Show.
- Trophy for Best Other Red Variety and Gold Medal at 2022 Winewise Championship.
- 96 points & Special Value Award, James Halliday.
- Included in Halliday's 2023 Top Rated: Cabernet and Family.
I can offer this for $28 a bottle

---

Bodegas Exopto Rioja Bozeto de Exopto 2020
Entry level Rioja from a Frenchman at the pointy end of the new wave of Spanish winemakers. Around 40% garnacha (grenache), with some tempranillo and a touch of graciano. Fresh, mid-weight and juicy. Amazing to have such big names review wines at this price, let alone give them good scores. 91 points from Tim Atkin and 90 points from James Suckling.
I can offer this for $29 a bottle